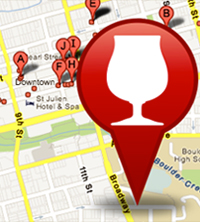 It's time to start posting your events for this year's celebration of American Craft Beer Week (ACBW), May 12-18. To help us make the week as accessible as possible, it's important that brewers, wholesalers and retailers post their events early and often on the ACBW calendar.
Posting your events early ensures CraftBeer.com has time to help promote them, and allows craft beer lovers to make plans to attend. Posting your ACBW events is free and easy.
Add an Event to the ACBW Calendar
Read Tips on Submitting an Event for step-by-step instructions on adding an event to the calendar.
When filling out the event form, be sure to select "American Craft Beer Week" from the Event Type menu.
Contact Andy Sparhawk with any questions or help submitting your events.