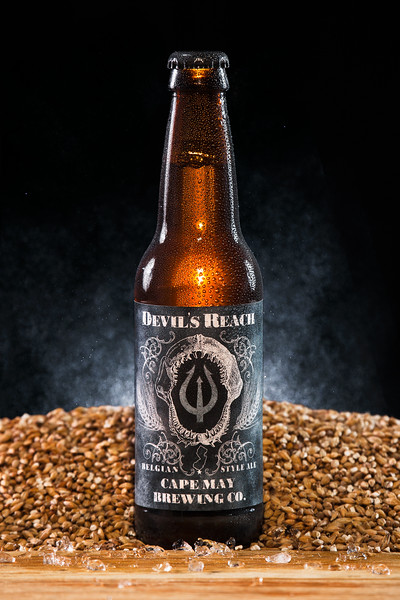 Cape May Brewing Company Wins World Beer Championship Awards
Two Cape May Brewery beers have earned medals in the World Beer Championships, bringing the company's 2015 award total up to 13.
"Ours is the oldest international beer competition in America, since 1994," says Jerald O'Kennard, Director of The Beverage Testing Institute, which hosts the contest. "And we were the first to use the consumer accepted 100-point scale to succinctly and quantitatively communicate a beer's level of quality to consumers."
CMBC's Belgian Strong Ale, Devil's Reach, earned a silver medal and 86 points from judges, who described the beer as "supple, lively, and effervescent." It's on tap at the brewery's tasting room now.
The Tripel Wreck, another Belgian-style beer, earned 84 points, a bronze medal, and more praise from its tasters, who labeled the brew "medium to full bodied" with hints of "buoyant orange marmalade."
For more information on Cape May Brewing Company's award-winning beers visit capemaybrewery.com or call (609) 849-9933.
About Cape May Brewing Company:
Once upon a time, twenty-something Ryan Krill earned a six-figure salary working in finance and real estate development in Manhattan, while his college roommate, Chris Henke, designed satellites. During a summer weekend at the Jersey shore, they brewed a batch of beer with Ryan's dad that wasn't half bad. "Should we open a brewery?" Ryan asked, only half-serious. But, by the following year, the three guys had secured a space at Cape May Airport where they concocted a makeshift brew system and honed their beer-making skills. In 2011, they started with one client. Today, there are over 330 accounts in Jersey and Pennsylvania proudly serving the guys' award-winning recipes. And CMBC's fearless leaders have never looked back.
Contact Info
Company: Cape May Brewing Company
Contact: Alicia Grasso
Email: alicia@capemaybrewery.com