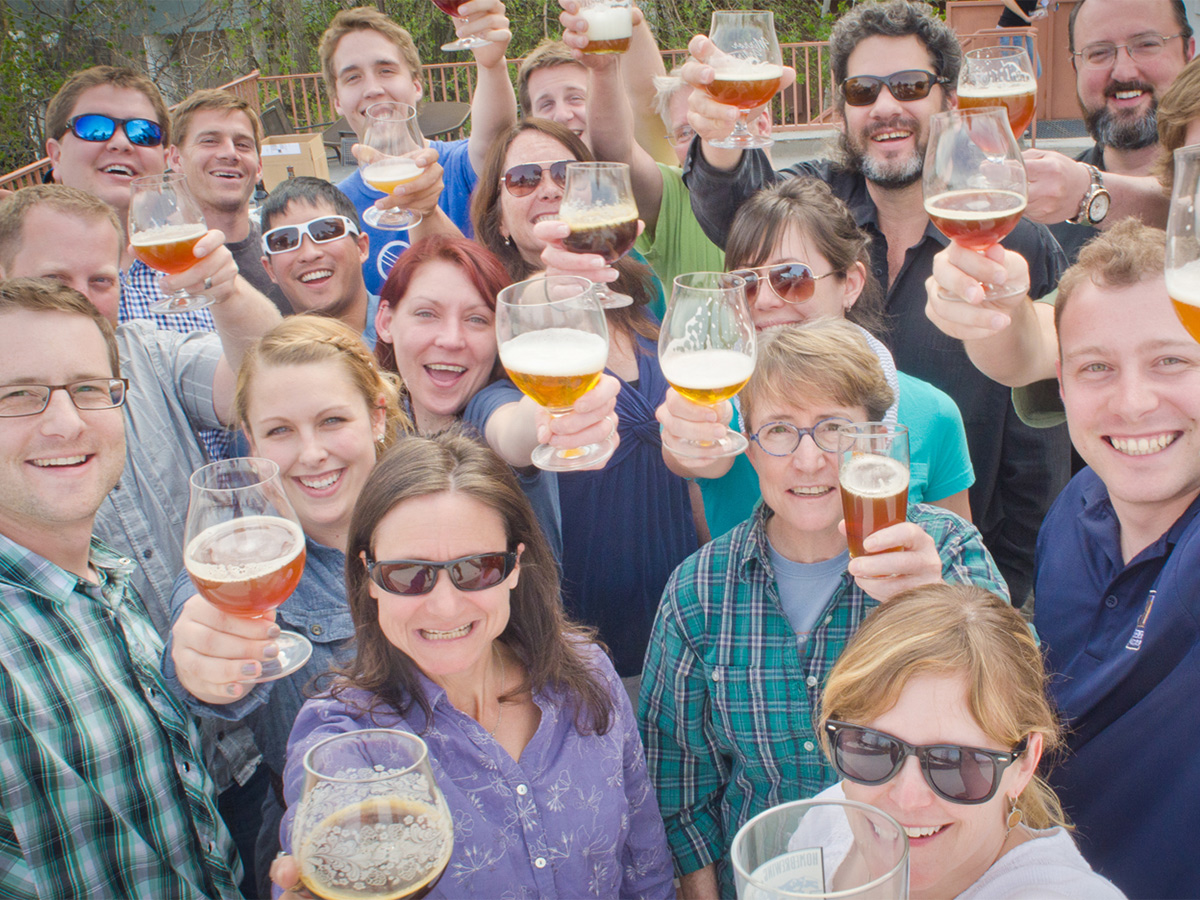 Join In! Nation-Wide American Craft Beer Week® Toast, May 19
Raise a glass of your favorite indie craft beer to the Craft Beer Revolution on Thursday, May 19 at 8pm ET (7 pm CT)!
At the end of 2015, there were 4,269 breweries operating in the United States—the highest number of active breweries since 1873. That impressive number alone is reason to celebrate, especially when you consider that 30 years ago "experts" believed that the country would soon have less than five breweries, all making a very similar product.
Boy, were they wrong!
American Craft Beer Week, May 16-22
While most of us don't need a reason to enjoy our favorite craft beer or visit a local brewery, American Craft Beer Week (ACBW) provides the ideal opportunity to take advantage of all that your local craft beer scene has to offer. ACBW is the perfect time to celebrate and reflect on the success and ingenuity of the many small and independent craft breweries that make the U.S. one of the richest craft beer cultures in the world.
Looking for a way to get involved in ACBW? Join the entire craft beer community in a nation-wide toast to take place on Thursday, May 19, at 8pm ET. Brewers, beertenders, and craft beer aficionados around the country can take this opportunity to collectively raise their glasses to our great American craft beer culture and the brewing pioneers that opened the door to the diversity of flavors and choices that we enjoy today.
Sam Calagione's Plans to Celebrate ACBW
ACBW Nation-Wide Toast: How To Participate
Is your brewery or beer bar participating in the toast? Add your event to the ACBW event calendar. Be sure to choose the event type as "Nation-Wide Toast": http://www.craftbeer.com/news-and-events/american-craft-beer-week/acbw-celebrations.
Are you a craft beer consumer looking to partake in ACBW festivities, including the nation-wide toast? Check out our events page at http://www.craftbeer.com/news-and-events/american-craft-beer-week/acbw-celebrations for happenings in your area.