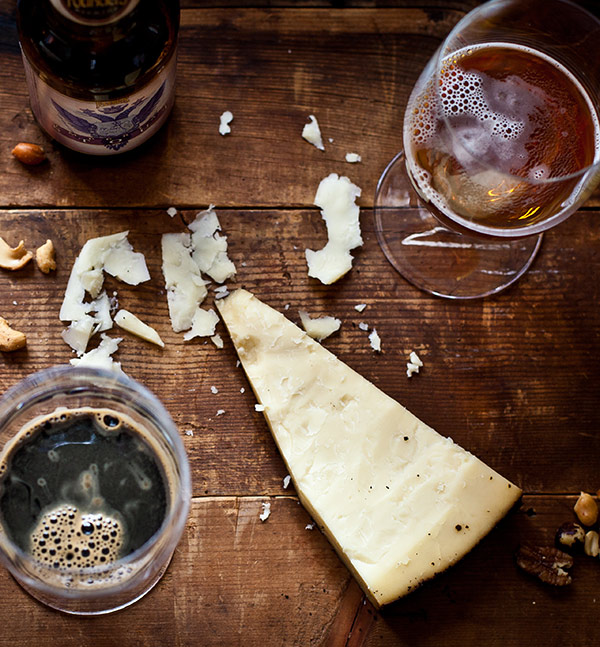 Cook with Craft Beer for the Super Bowl
If you ask me, the best thing about game day are game day eats (hey, I know my strengths, OK?). And while spilling beer in my food isn't a Super Bowl first, this is the first year I'm planning to do it on purpose.
Whether you've invited over the entire team or are celebrating solo, I've got three classic combinations (with a little craft beer-infused kick) that will make for a stellar Super Bowl spread and score you major points.
With the help of the editors at CraftBeer.com, I've provided example beers/beer styles that will certainly get you started in the kitchen for each dish. You can (and should) of course use what's local, fresh and available for your own culinary beer experiments.
Beer + Cheese Dip
With a mild flavor profile low on hop bitterness, the hefeweizen (a German-style wheat beer) plays well with with a wide range of cheeses, like this fondue style beer and cheese dip.
I also gave this beer caramelized onion dip a test run with a saison, and the flavors were rich, oily and delicious (it's also a phenomenal topping for twice-baked potatoes).
Try this quick and simple creamy alternative some herbs and spices of your own. Other styles, like your favorite pilsner, lager, or Belgian style (all styles typically low on hop bitterness) would easily find themselves at home here.
MVBs (that's Most Valuable Beers) for cheese dip:
---
Beer + Wings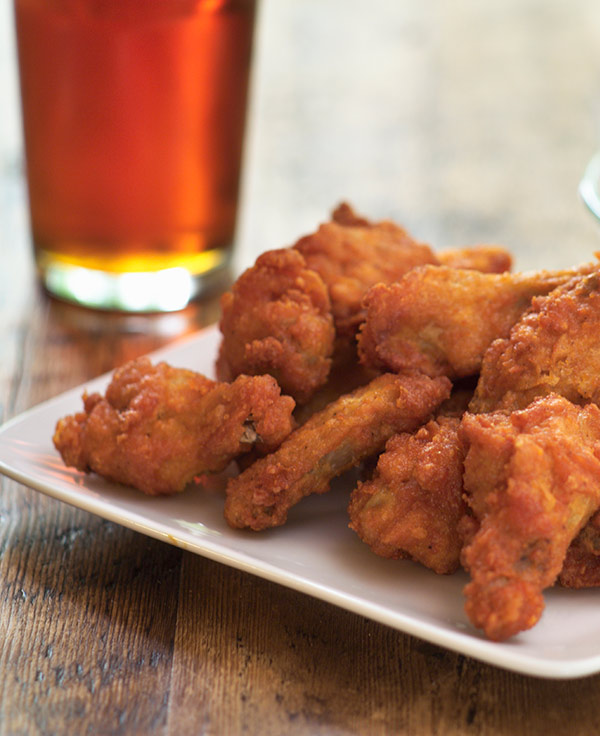 Dark lagers and mild red and brown ales are classic styles that have a special place in my heart. Their easy-drinking, malty sweetness offers a delicious counterbalance to spicy stews, sauces and glazes.
These Honey Chipotle Beer-Braised Wings are a perfect example (though those two hours of braising sound like they'd really cut into my couch time).
A simpler beer-y glaze used in the final minutes of cooking, like the one used in this Beer-Glazed Bacon with spicy mustard seems more my speed. Or maybe I'll enlist someone to bring me a tray of wings glazed in tamarind and dark beer. Yep, officially hungry now.
Hand me an E.S.B. or Scottish-style ale if you don't have any brown ales or lagers on tap and I'm a happy woman.
MVBs for wings:
---
Beer + Chili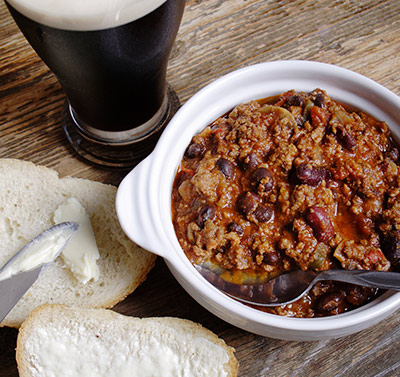 A big pot of chili with an assortment of toppings (don't forget the corn chips!) is a classic crowd pleaser in my book. This vegetarian version that includes chocolate, chipotles and stout can be adapted for both meat-eaters and vegetarians alike. Here's a great black stout chili for your meat-friendly guests too!
Because of the bold, assertive flavors in this hearty dish, just about any beer (and any chili recipe) with big flavors will do. You're only using about a twelve ounces of beer for the pot of chili, so just make sure to choose something you'll enjoy sipping on before, during and after—which is how all recipes that include beer are properly made, of course.
MVBs for chili:
CraftBeer.com is fully dedicated to small and independent U.S. breweries. We are published by the Brewers Association, the not-for-profit trade group dedicated to promoting and protecting America's small and independent craft brewers. Stories and opinions shared on CraftBeer.com do not imply endorsement by or positions taken by the Brewers Association or its members.