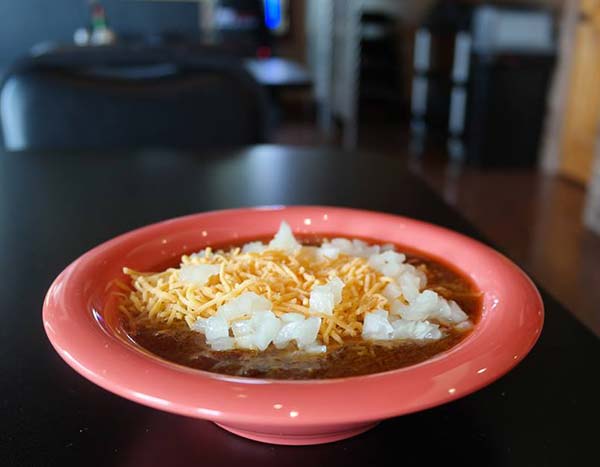 Pairing Craft Beer & America's Favorite Chili Dishes
As with so many classic American dishes, we often see chili tweaked and altered to reflect the different regions of the country where it's eaten. We take our chili seriously with competitive cook-offs and heated arguments about what makes "real" chili. And the combination of chili and craft beer can be a perfect reflection of regional food culture.
For a closer look at delicious chili and beer, we're pairing craft beer and America's favorite chili dishes. Here are six different variations of the dish and suggestions for pairing each one with regional beers.
Texas-Style Chili with Stout
Texans take their chili (and most food) very seriously. Some refuse to even recognize other chili variations at all. The official state dish, often referred to as a "bowl of red," is simplicity at its finest. Meat, often brisket or chuck roast, is combined with chilies and tomatoes to make a rich, spicy dish. Beans are a controversial topic amongst Texas chili enthusiasts. You'll find many have a firm stance, like at 24 Diner, which serves a "No-Bean Chili." But some places, like the Texas Chili Parlor, offer a bean option.
An American stout should do the trick to complement any heat without getting lost in the flavorful chili. The roasty sweetness and smooth texture of a stout pairs nicely with a bowl of red.
Kansas City-Style Chili with Pale Ale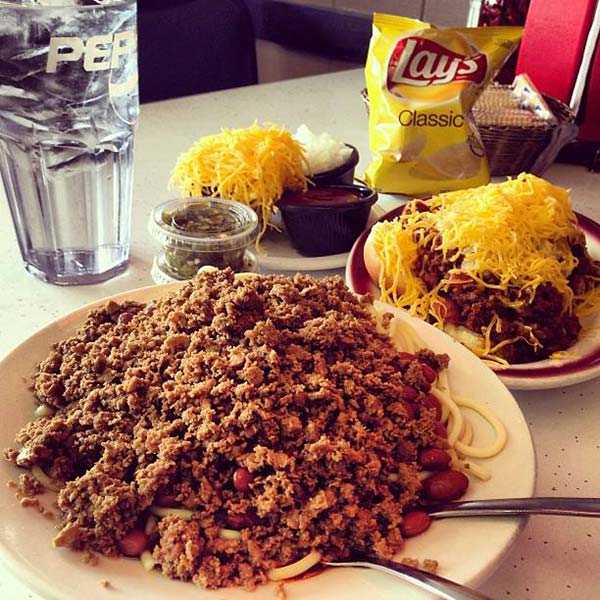 This simple and well-known chili is eaten with a fork at the places that made it well-known, like Fritz's Chili, Dixon's Famous Chili and Hayes Hamburgers and Chili. Ground beef is cooked with chili seasoning and served as-is. Options for toppings include beans, ketchup, jalapeno sauce and onions.
The hoppiness from an American pale ale is going to cut through the fat of the ground beef and pack enough of a punch to hold up to any bold toppers you might opt for. However, a crisp, clean finish is ideal since there are so few ingredients.
Southwestern-Style Chili with Brown Ale
Part chili, part stew, this dish consists of a sauce made with the region's most iconic ingredient: green chilies. This thick, rich base is often filled with pork, potatoes, bell pepper and beans, as it is at The Shed in Santa Fe.
The toasty nuttiness of an American brown ale tones down any heat, and the slight sweetness is a perfect match for a naturally sweet pork. The bready, malty flavors suit the thick consistency from the potatoes and beans, while a mild bitterness can break it up a bit.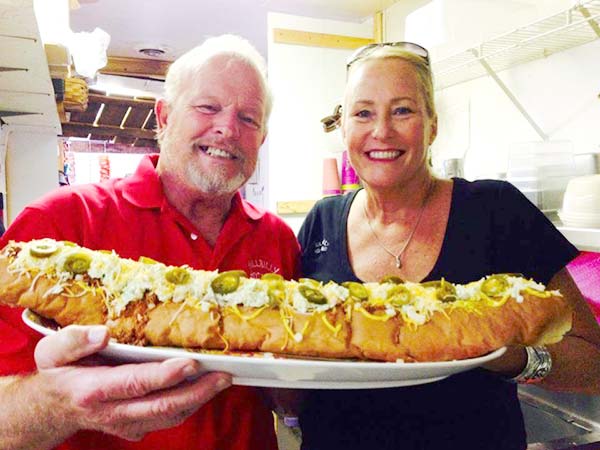 West Virginia Slaw Dog with Blonde Ale or Wheat
The most popular way to eat chili in West Virginia is on top of the state's signature "slaw dog." A hot dog is smothered in the chili, which is often thin with a mild heat, and then topped with a creamy, thick and sweet coleslaw and yellow mustard. You'll find these chili-adorned dogs across the state, as they are a popular choice at Hillbilly Hot Dogs in Lesage and Swift Water Café in Charleston.
Keep the flavors of the beer subtle so as to not overpower a relatively mild dish. A blonde ale or American wheat is going to help that chili flavor shine through. The slight tanginess fits right in with the coleslaw, while a clean finish leaves you ready for your next bite.
Springfield-Style Chili with IPA
The Illinois Legislature proclaimed Springfield the "Chili Capital of the Civilized World" back in 1993. There are dozens of chili joints in the city, such as The Chili Parlor and Dew Chili Parlor, along with chili canners exporting four million cases per year. The chili itself is made of ground meat, loaded with cumin in a quite saucy dish.
The hop presence in an American India pale ale is going to cut through the fattiness, while any grassy or earthy notes in the beer will complement the cumin flavor. The saltiness of the chili can also help tone down the bitterness of the hops.
Louisiana-Style Chili with Porter
It might not get quite as much love as neighboring versions to the West, but you can bet that Louisiana puts a Creole flair on its chili. True to form, this chili often includes staples from the region like Andouille sausage, smoked bacon, hot sauce, red beans and even rice.
Embrace that smoky goodness from any Andouille sausage or smoked bacon by grabbing a porter to play it up. The toffee flavors are going to accompany the richness of the dish and the sweetness from the bacon or sausage. A robust porter offers a nice balance of malty sweetness and hop bitterness, which can break up the heaviness of beans while standing up to heat.
CraftBeer.com is fully dedicated to small and independent U.S. breweries. We are published by the Brewers Association, the not-for-profit trade group dedicated to promoting and protecting America's small and independent craft brewers. Stories and opinions shared on CraftBeer.com do not imply endorsement by or positions taken by the Brewers Association or its members.