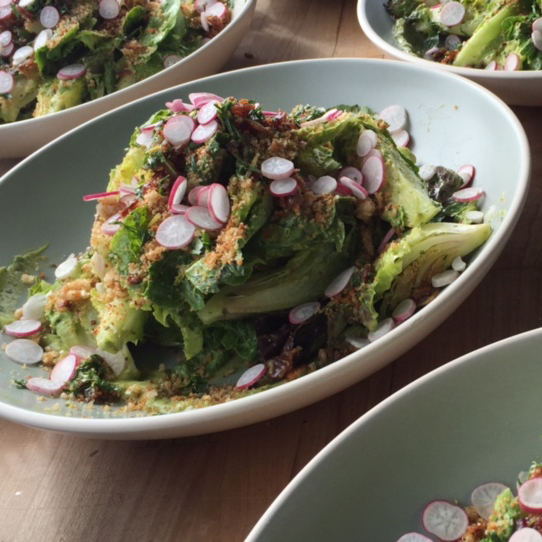 11 Summer Ingredients You'll Want to Try with Beer
As we get into the depths of July, farmers markets and produce sections at local markets are busting with the bounty of summer ingredients, while the beer cooler is filled with a growing number of lighter, fresh styles — kolsch, saisons, pilsners, gose — and let's not forget pale ale and ever-present IPA.
So as we turn to cooking, eating, drinking and being outside as much as we can, look for these 11 summer ingredients for some new seasonal pairings.
1. Radish
Not everyone loves radish, but with French breakfast radishes, watermelon radishes, and the store market favorite of easter egg radishes (note: easter egg is not an actual variety of radish, rather it is a bouquet of varieties with different skin colors) their popularity is gaining. The crisp and cool bite of a chilled raw radish when paired with a pilsner or kolsch, match perfectly to the herbal hop notes and the high carbonation. Add some thinly-sliced radish to your salad and crack open a kolsch or pilsner to start the meal.
2. Tomato
I know, I know: everyone waits for the summer tomatoes, so why list it here? Well, with all the varieties out there now, there are some great pairing moments to be had. Take your small sweet 100s, teardrops and cherry tomatoes, and stay light and crisp with saisons and pilsners. Take your big heirloom varieties, slice them thick, sprinkle with salt and let them sit for a few minutes and then crack open your favorite IPA. Picked at the right time the bigger, fatter tomatoes can stand up to the boldest of hops with a natural sweetness and meaty texture.
3. Little Gem Lettuce
If you haven't jumped on the little gem train yet, get on before it's too late. Little gems resemble little heads of romaine or red lettuce. They have a great crunch and are packed with lettuce flavor. Simply cut them into quarters, trim just a little off the base (trust me — keep most of the core there), it's packed with a great lightly sweet flavor and crunch. Go light with a vinaigrette and pair up to some saisons and pilsners, or bring on the creamy vinaigrette and bacon with your pale ale.
4. Wild Caught King Salmon
This may be the hardest one on the list to track down but well worth the hefty price tag and time spent seeking it out. Cooked simply with salt on a grill or a plancha, king salmon sings with IPA. This is a great pairing to showcase how versatile an IPA actually can be with food and complement the natural flavors of salmon in season. Keep the skin on if you can, and get it nice and crispy on the grill or plancha for some extra flavor.
5. Peaches
Peaches are another summer favorite everyone is waiting for, and this year the surge in popularity of the gose style is waiting with us. The little addition of salt to the palate makes your palate water even more than just from the peach, and the dry finish makes each bite seem like the first bite.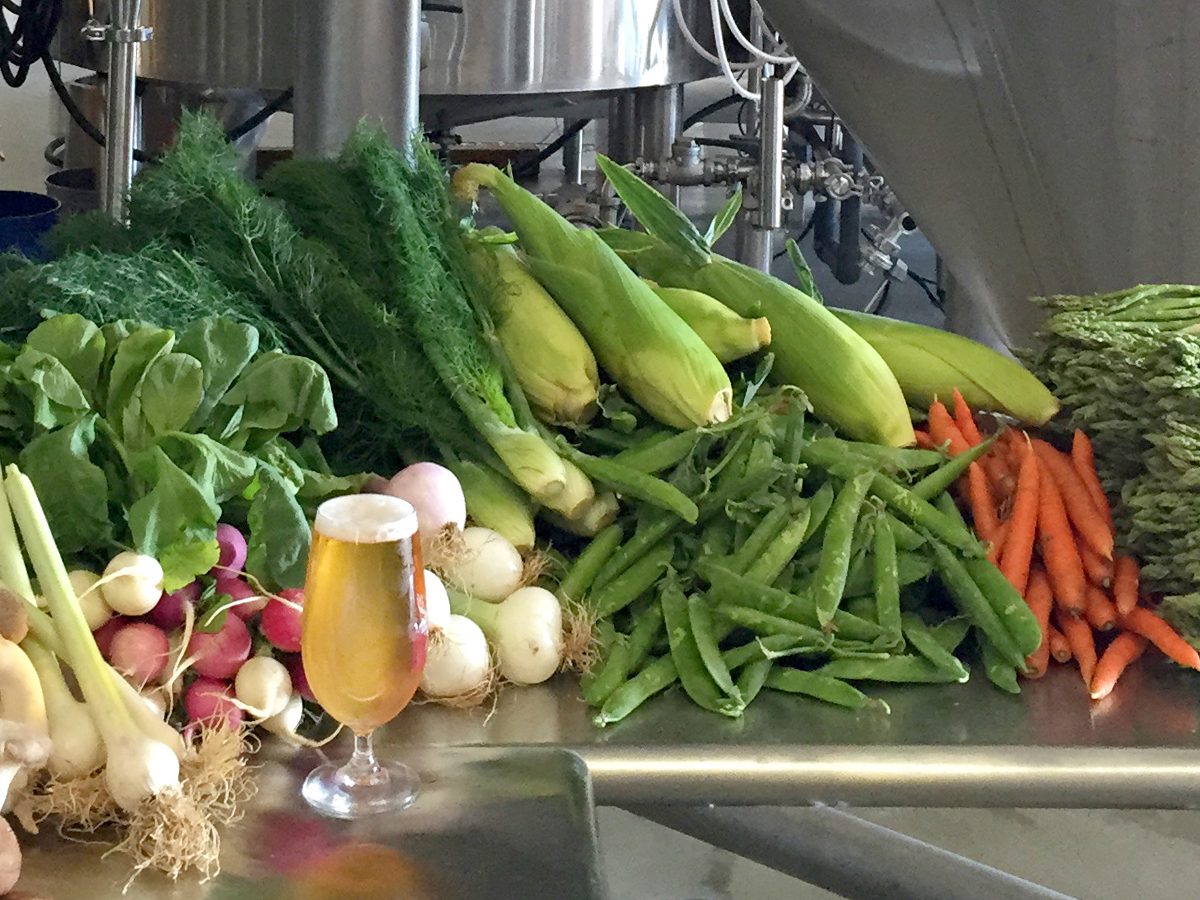 6. King Bolete Mushroom
The king of mushrooms, the king bolete or porcini, cep or penny bun as it can be referred to, is a very meaty and delicious mushroom. July and August are great months to try and seek these out as they are a bit easier to find at markets. If you go to find your own, make sure you either have a guide or know what you are doing. Mushroom identification takes time and skill. Simply slice down the length of the mushroom and sauté with butter and salt, and bring some umami onto your palate. You can pair it with a pilsner to a pale ale, an IPA, or even a summer evening treat of a brown ale.
7. Cucumbers
Get your quick pickle on this summer. Just as acid is hitting up beer style trends this summer, so is the idea of quick pickling. Go for some lemon cucumbers, Persians, or Armenian cucumbers, slice them thin and use a little vinegar to brighten them up. Look for saisons to bring out the subtle melon hint of cucumbers and the carbonation to pop off the subtle addition of acid.
8. Fresh Shelling Beans
Like garbanzo beans in your salad, you can enjoy cannellini beans. Have you cooked them when they are fresh? Most shelling bean crops are harvested when the pods and beans inside are dry, just before the pod shatters, and then typically sold as a dried product throughout the year. But you can find some of these varietals in their fresh state at the farmers market during the late summer. They require very little preparation (gently boil in salted water for only a few minutes) to taste delicious and are perfect on their own in a salad or add to a pasta dish. The fresh flavor of the bean pairs perfectly with the grain notes of a well-made pilsner.
9. Blackberries
Perfectly sweet and tart, blackberries are the perfect summer addition to salads, cheeses, grilled meats and fish such as salmon. Using blackberries in a dish opens up the palate to new pairing flavors by adding a burst of sweet, tart and jammy flavor. Look for herbal or piney hopped IPAs to be tamed a bit by the blackberry, or try with a saison for a slightly tart finish.
10. Sour Cherries
While most people are familiar with the sweet red Bing cherries or Rainiers in summer, it is my opinion that the real find for your palate is the sour cherry. Sour cherries are hard to come by, hard to keep and worth seeking out. Look for Montmorency and Morello varieties in July. Unlike their more common sweet cousins, sour cherries, also known as tart cherries or pie cherries, are a little too sour for most palates to enjoy raw, but pair them with a gose and it's a sour, tart, refreshing bite for your palate. Sour cherries make excellent pies and preserves and pair well with anything from vanilla ice cream and gose to roast duck and IPA.
11. Halibut
Along with king salmon, halibut is another great find for the summer. Try a crudo with a little citrus and pair it with a pilsner or kolsch for a crisp, clean, cold summer pairing. Grilled or sautéed halibut can stand up to the hops of a pale ale and bring out bright citrusy hop notes that make the classic halibut garnish of lemon appear on the palate without actually using lemon.
CraftBeer.com is fully dedicated to small and independent U.S. breweries. We are published by the Brewers Association, the not-for-profit trade group dedicated to promoting and protecting America's small and independent craft brewers. Stories and opinions shared on CraftBeer.com do not imply endorsement by or positions taken by the Brewers Association or its members.