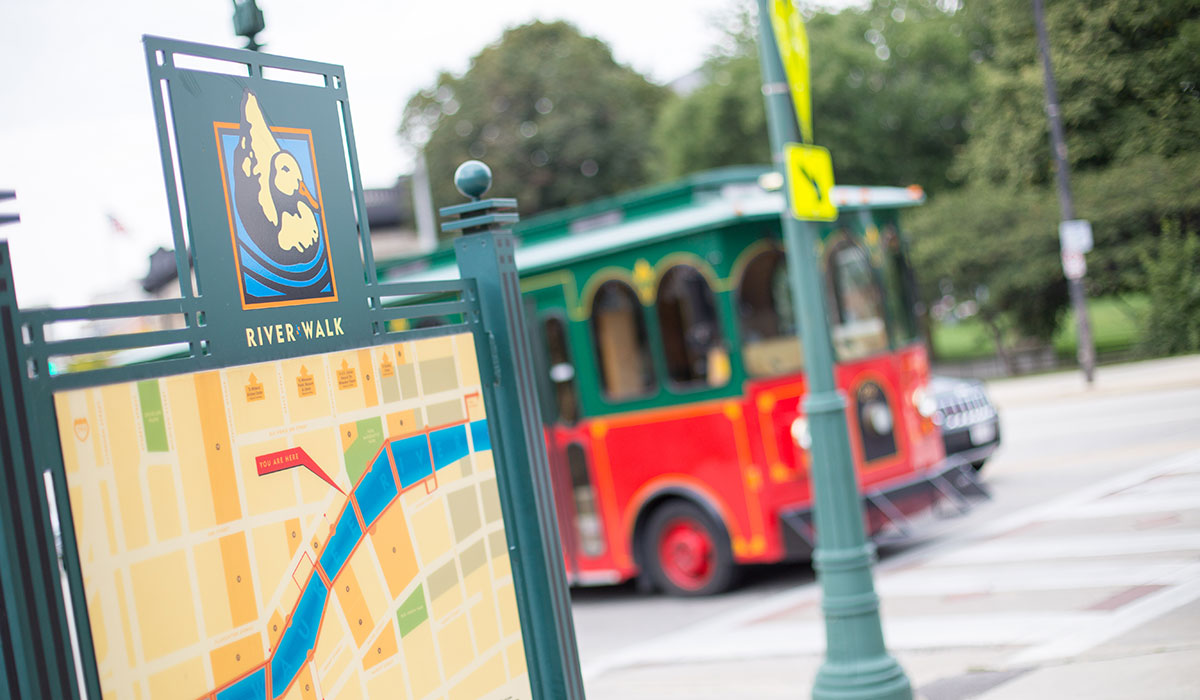 Craft Beer Travel in the Original Beer City: Milwaukee
With cities like San Diego and Portland, Oregon, making national headlines for the best towns for craft beer travel and Asheville, North Carolina, and Grand Rapids, Michigan, constantly swapping the title of Beer City, USA, it appears that the craft beer community has all but forgotten about the nation's original Beer City – but we think it's time you plan a Milwaukee beercation.
There are nods to a rich past as a beer mecca throughout the city that was once home to four of the world's largest breweries – Miller, Pabst, Schlitz and Blatz. In fact, as you drive through Milwaukee looking up at the massive brewery campuses that still dot the landscape, you can almost smell the sweet scent of wort boiling.
(10 Craft Beer Festivals in 2017)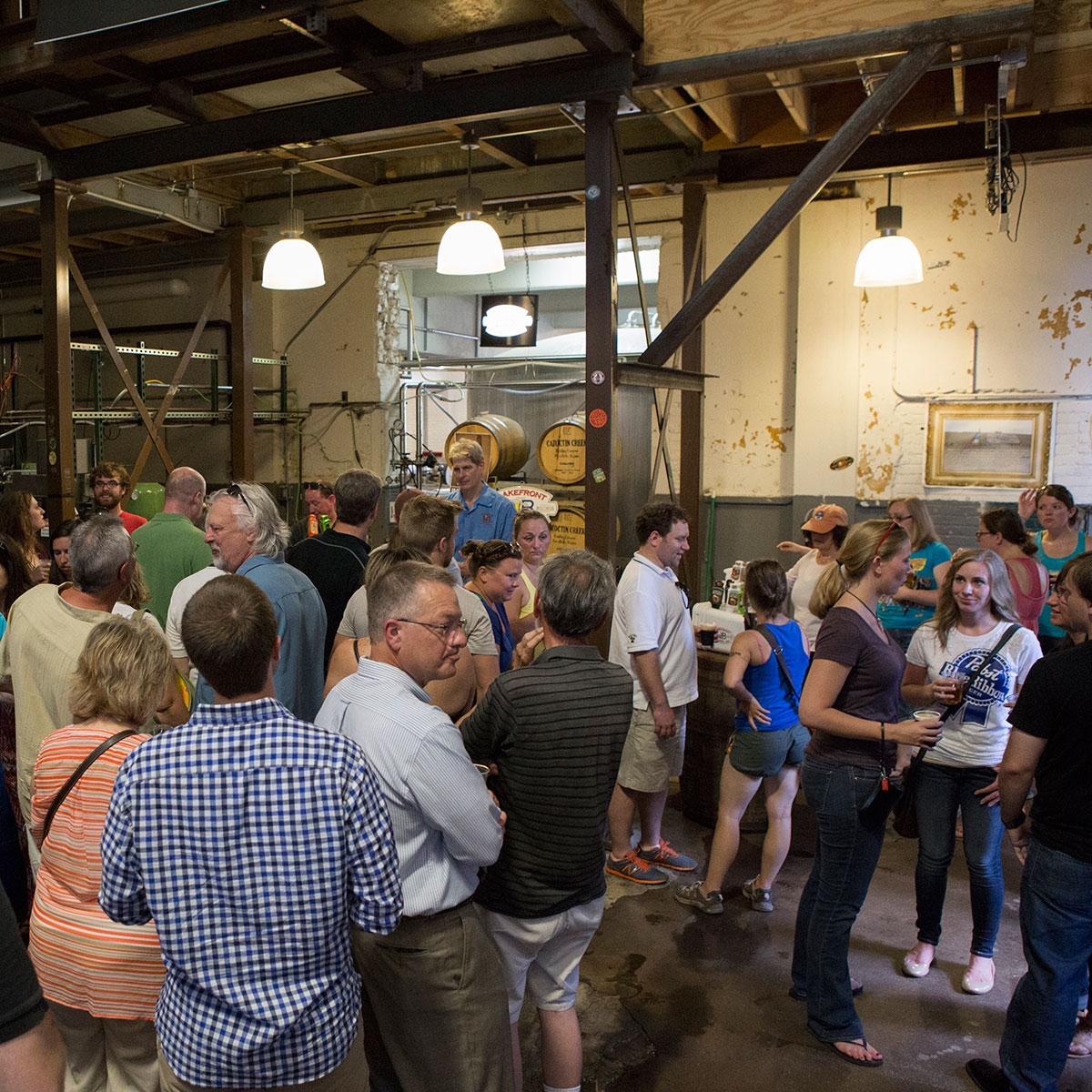 Today, those original brewery buildings stand proud as converted office parks, student dormitories and a new hotel. Yet, their cream-colored bricks speak of a past that the city's new crop of craft breweries are trying to retell. With 25-plus craft breweries and plenty of historic beer markers, Milwaukee just might be the ultimate place to take a beercation.
Milwaukee Beercation: Brewery Tours
Lakefront Brewery's tour has been called one of the most entertaining brewery tours in the country. Not only do your guides teach the nitty-gritty of brewing beer, they also entertain along the way. All guides are local comedians or actors, and the tour ends with the crowning of the Bunghole Queen while the crowd sings the theme song to "Laverne & Shirley." We recommended you reserve a spot in advance. After the tour, be sure to stick around for a pint or two in the massive German-style beer hall, or, if the weather permits, grab a seat along the Milwaukee River.
Milwaukee Brewing Company offers another craft brewery tour you won't want to miss. The self-paced, interactive, beer-in-hand tour provides plenty of opportunity to quiz the brewers on their unique beers and try samples from the brewery scoundrel's stash. This is another one where you'll want to reserve a spot before you go.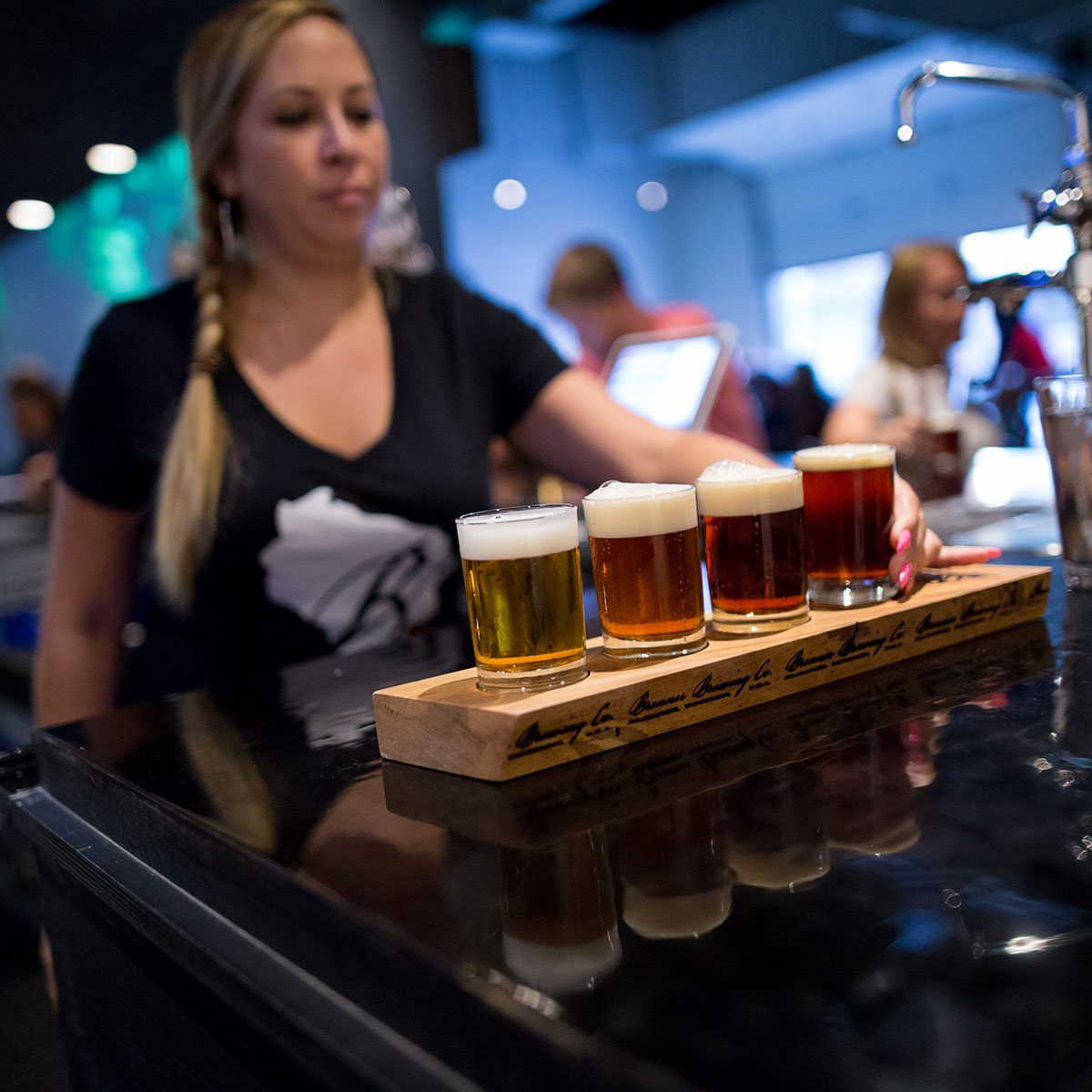 Milwaukee Beercation: Brewing Innovators
A great starting point for a tour of Milwaukee's small and independent craft breweries is in Walker's Point neighborhood, which is also the home of Milwaukee Brewing Company. Once you're done with the tour, continue to MobCraft Beer, the world's first crowdsourced brewery. Every month, the brewery hosts a recipe competition where anyone can submit an idea. The beer recipe with the most pre-orders wins and winds up on tap in the brewhouse. Visiting the brewery is a fun way to see how far the creative limits of beer can be pushed. Alongside crowdsourced beers like a cocoa, coffee, cayenne and vanilla stout or carrot cake ale are the brewery's flagships, which tend to be just as unique as the crowdsourced offerings.
(America's 5 Beeriest Lake Towns)
From MobCraft, head south on 5th Street for two blocks to Brenner Brewing, where owner Mike Brenner uses his skills as a brewer to help fund and promote the local art community. Attached to the brewery is a gallery to peruse while you sip. You can find the work of many of the artists featured in the gallery on Brenner Brewing's labels. Continuing farther south on 5th Street is Urban Harvest Brewing. The nano-brewery is housed in an old theater with the original seats still in place.
North of downtown near Lakefront Brewery is another cluster of breweries. Good City Brewing is renowned for its hop-forward beers and innovative kitchen. Like Minds Brewing features creative sours like its Amarillo Brillo, a charred grapefruit barrel-aged sour, and offers a menu designed by former partner Justin Aprahamian, a James Beard award-winning chef.
On the outskirts of Milwaukee is Sprecher Brewery, which opened in 1985 as one of the leaders in craft beer. Sprecher brews a wide-range of well-executed European-influenced beers alongside American favorites.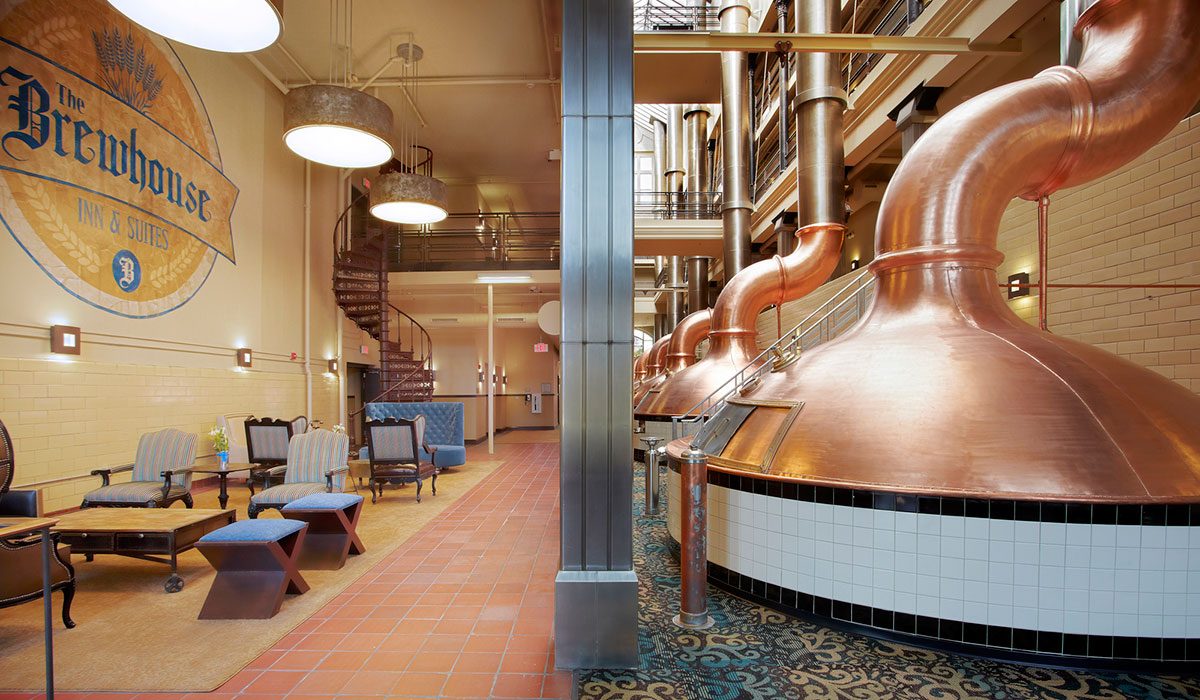 Milwaukee Beercation: Hotel, Food and More
As a hotel rewards points junky, I will tell you that Milwaukee is a city where you'll want to forget about loyalty perks and stay in a hotel that tells the city's story. And what come to mind first for your beercation is the Brewhouse Inn & Suites. Housed in a former Pabst Brewery building, the hotel has massive copper vats filling the atrium and authentic industrial piping that add a unique touch to many of the rooms.
(Are Experimental Hops the Future of IPAs?)
Don't overlook the motorcycle-themed Iron Horse Hotel as Harley Davidson is just as synonymous to Milwaukee as beer, brats and cheese. As an added bonus, the Iron Horse Hotel is located within blocks of several craft breweries in the Walker's Point neighborhood.
With the city's beer-soaked history, much of the food pairs well with brews. Some recommended restaurants, all of which pour local craft beer, include Mader's for authentic German cuisine; The Vanguard for house-made sausages; Wisconsin Cheese Mart and the Uber Tap Room for beer and cheese pairings; and Five O'Clock Steakhouse for an original supper club experience and an authentic Milwaukee Sweet Old Fashioned.
While you're in town, maybe catch a baseball game. The team is called the Brewers, after all.
CraftBeer.com is fully dedicated to small and independent U.S. breweries. We are published by the Brewers Association, the not-for-profit trade group dedicated to promoting and protecting America's small and independent craft brewers. Stories and opinions shared on CraftBeer.com do not imply endorsement by or positions taken by the Brewers Association or its members.