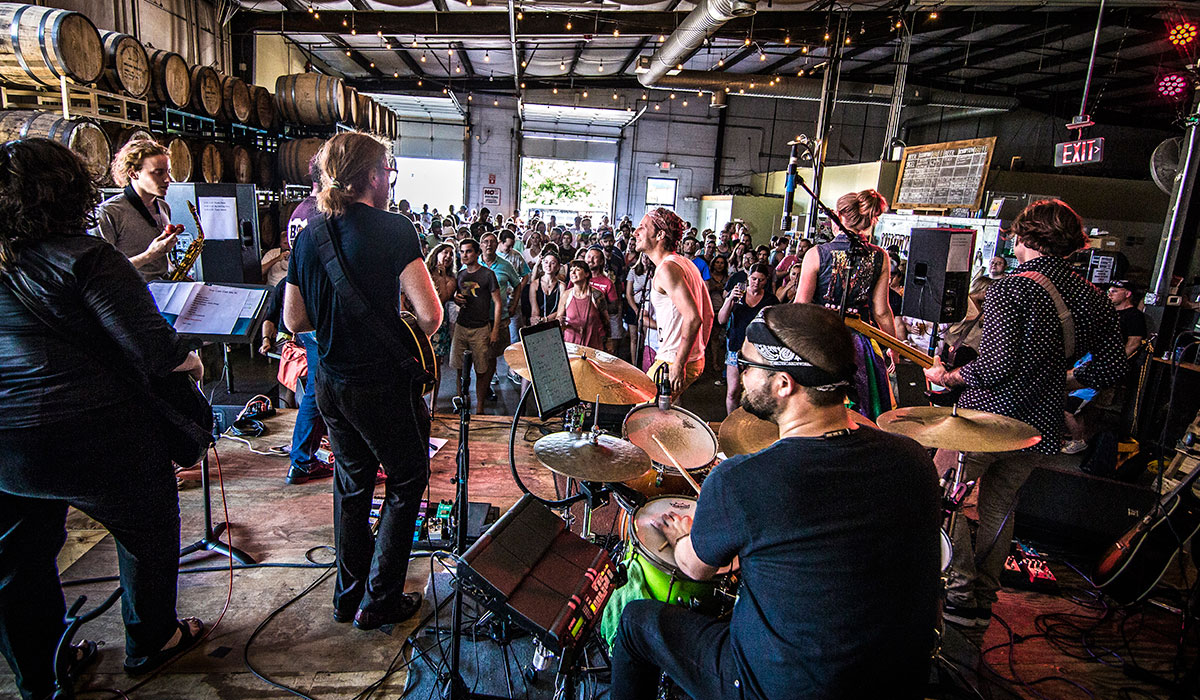 12 Brewery Music Venues to Visit in the South
You could argue that beer and music go together better than any other beer pairing. Bold words indeed when you consider all the combinations of beer and food, beer and lawn games, beer and … everything.
But when we acknowledge that beer has been part of celebrations for thousands of years — from ancient warriors singing and sloshing mead to providing liquid courage for modern-day wannabe karaoke stars — breweries and music is match made in beer heaven.
We've rounded up 12 brewery music venues to visit in the South. These Southern breweries have made music a part of their lifeblood.
(VISIT: Find a U.S. Brewery)
Highland Brewing Company | Asheville, NC
Twenty-three years ago, Highland set the tone for Asheville's craft beer scene to be forever linked to the area's deep musical roots.
As the city's first brewery to open since Prohibition, the decision to include an indoor stage in their tasting room has served them so well that they later built an outdoor stage surrounded by shipping container bars and restrooms that they call The Meadow.
"As we developed our Tasting Room, it seemed only natural to blend our craft with the craft of our talented local musicians," explains marketing manager Molly McQuillan. "We now work with local, regional, and nationally recognized artists, and have music at least four nights per week."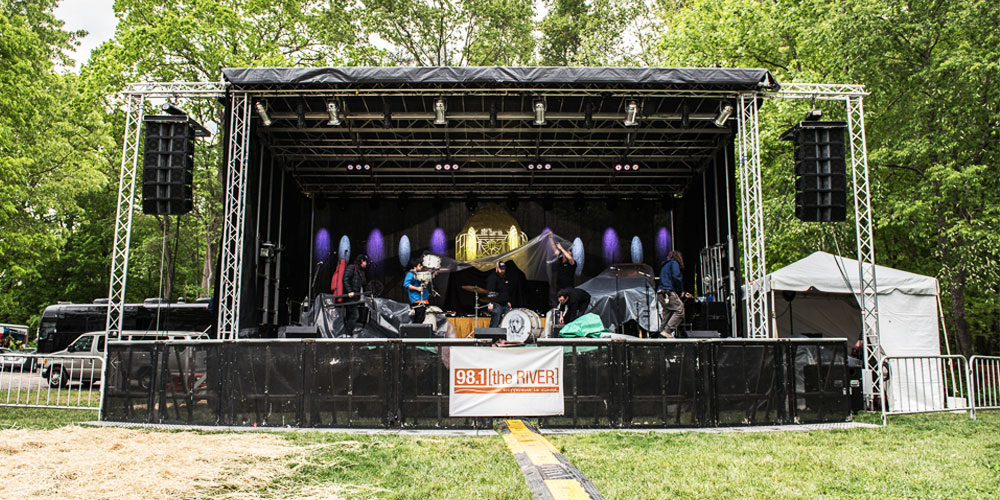 Hardywood Park Craft Brewery | Richmond, VA
Hardywood Park Craft Brewery regularly offers live music from both their taproom stage and new outdoor stage. The Richmond brewery also hosts many music events including Bluegrass Festival, Heart & Soul Brew Fest and The Shape of Sound's epic drum circle.
"We are committed to supporting our community and love to show that by giving local creatives and original artists a stage," marketing manager Matt Shofner tells CraftBeer.com. "As we feature all genres of sounds —bluegrass, djs spinning vinyl, metal, hip hop and more — music helps us reach and attract wider audiences to the brewery."
(READ: What Is Craft Beer?)
Quest Brewing Co. | Greenville, SC
Quest features an outdoor stage and invites folks to bring blankets (and kids!) to enjoy live music in their backyard. A food truck typically accompanies their Thursday Night Concert Series, and they host a chili cook-off every January paired with a concert. Live music also happens on many Fridays, too.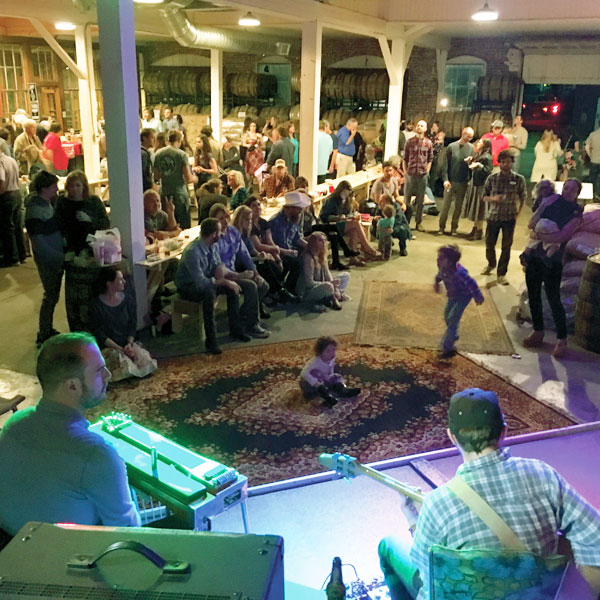 Motorworks Brewing | Bradenton, FL
What do you do when you have the largest beer garden in the state of Florida? Build an outdoor stage and feature live music nearly every day of the week, of course.
Motorworks doesn't stop with just tunes; the beer garden also has a handful of cornhole boards, a large projector screen, and a massive 150-year-old oak tree wrapped in lights. Talk about good times!
AquaBrew | San Marcos, TX
Music is a big deal at AquaBrew. A large "Live Music" sign hangs above the door, and their tagline reads, "AquaBrew stimulates all the senses. Artisanal Cuisine. Craft Beer. Community Feel. Live Music. San Marcos Roots."
Owner Carlos Russo aims to make AquaBrew THE live music venue of downtown and has his sights on booking big names as well as supporting local artists.
Avondale Brewing Co. | Birmingham, AL
Avondale's mission from the start was to help revitalize Birmingham's blighted Avondale neighborhood in part by tapping into its rich, 125-year history. Their efforts have paid off as Thrillist dubbed Avondale "Birmingham's hippest neighborhood" in 2015, the same year the brewery opened its doors.
Since then, their permanent outdoor stage has attracted the likes of notable acts such as Shakey Graves, Gov't Mule and Galactic, and a sold-out stop on J. Cole's 4 Your Eyez Only World Tour. The inaugural Southword Summer Series kicks off with Chicago's Sidewalk Chalk June 22.
Yalobusha Brewing | Water Valley, MS
Yoga at breweries has been a trend for a few years now, but YaloBrew takes it to another level with their live music, yoga and beer events. Fridays and Saturdays often feature laid-back live shows on a small indoor stage surrounded by sacks of grain and kegs in their historic 1860 brick building.
(LEARN: CraftBeer.com's Big List of Beer Schools)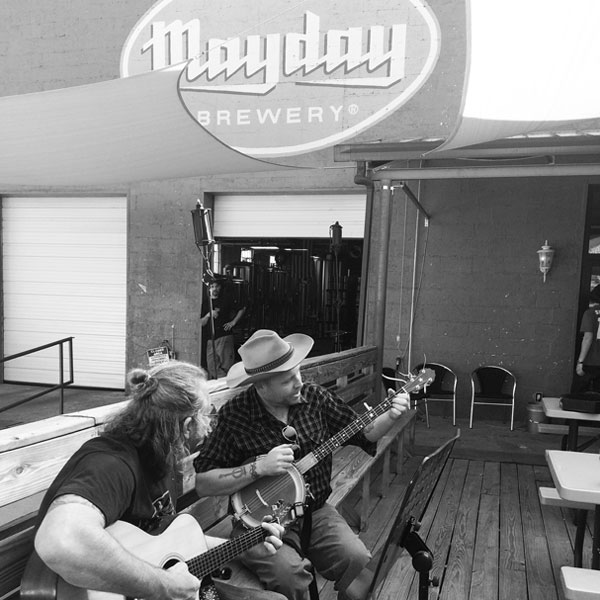 Mayday Brewery | Murfreesboro, TN
The self-described "funky, music-centric pit stop" boasts both indoor and outdoor stages and their event page promises, "Beer, hugs, and Rock 'n' Roll!" These music and beer lovers like to mix it up with events like 80s Prom and Twang 'n Roll, too.
"I love meeting musicians and have made many lifelong friends with them," says founder and president Ozzy Nelson. "At Mayday, we have original bands with some covers thrown in here and there every Friday and Saturday, and we don't charge a cover."
Goodwood Brewing Company | Louisville, KY
The folks at Goodwood tap into Kentucky's musical roots with their Bluegrass Brunches and Open Bluegrass Jams every Saturday.
"We believe music and beer go hand in hand," says Paige Peterson, marketing and events manager at Goodword. "Beer offers a sensory experience of taste, aroma, mouthfeel and music elevates that experience, engaging another one of your senses."
Peterson says the brewery's Kentucky roots also inspire their love of music.
"We love embracing all things Kentucky. We take cues from America's Native Spirit: Kentucky Bourbon. All of our beers are barrel-aged or wood-touched and brewed with limestone water, just like bourbon. So embracing Kentucky's strong ties to Bluegrass just seemed like a natural fit for our taproom."
(LEARN: Get to Know 75+ Popular Beer Styles)
Bayou Teche Brewing | Arnaudville, LA
Every Saturday at Bayou Teche Brewing, you'll find Louisianans and travelers stomping their feet to some of the best bands in the Acadiana region, heavy on the Creole and Cajun varieties. Saturdays also mean Song Trivia and Social Commentary followed by a DJ playing tunes to close out the night. The outdoor stage area is covered and often mingles with sublime smells cooked up by celebrity guest chefs, like soul food king Chef Big G.
Blue Ridge Brewery | Blue Ridge, GA
This brewery doesn't mess around with other types of events; instead, beer and music lovers know they can enjoy shows every Friday and Saturday on their new outdoor patio stage. One sign sums up Blue Bridge Brewery's passion for music: "Brewsician," with hooks for a hanging chalkboard sign touting the name of the evening's band.
(READ: 6 Churches Turned Craft Breweries)
Vino's Brewpub | Little Rock, AR
One of Vino's claims to fame? Green Day played this joint before hitting the big leagues, and during their March show at Little Rock's Verizon Arena, the band gave the brewpub a shout out.
Recently, the crew brought back their Fresh Blood series, serving basically as a tryout for new-to-Vino's bands on the last Thursday of every month. Touted as "Arkansas's premiere alternative entertainment venue," the divey backroom stage features neon lights and hosts all ages shows.
CraftBeer.com is fully dedicated to small and independent U.S. breweries. We are published by the Brewers Association, the not-for-profit trade group dedicated to promoting and protecting America's small and independent craft brewers. Stories and opinions shared on CraftBeer.com do not imply endorsement by or positions taken by the Brewers Association or its members.