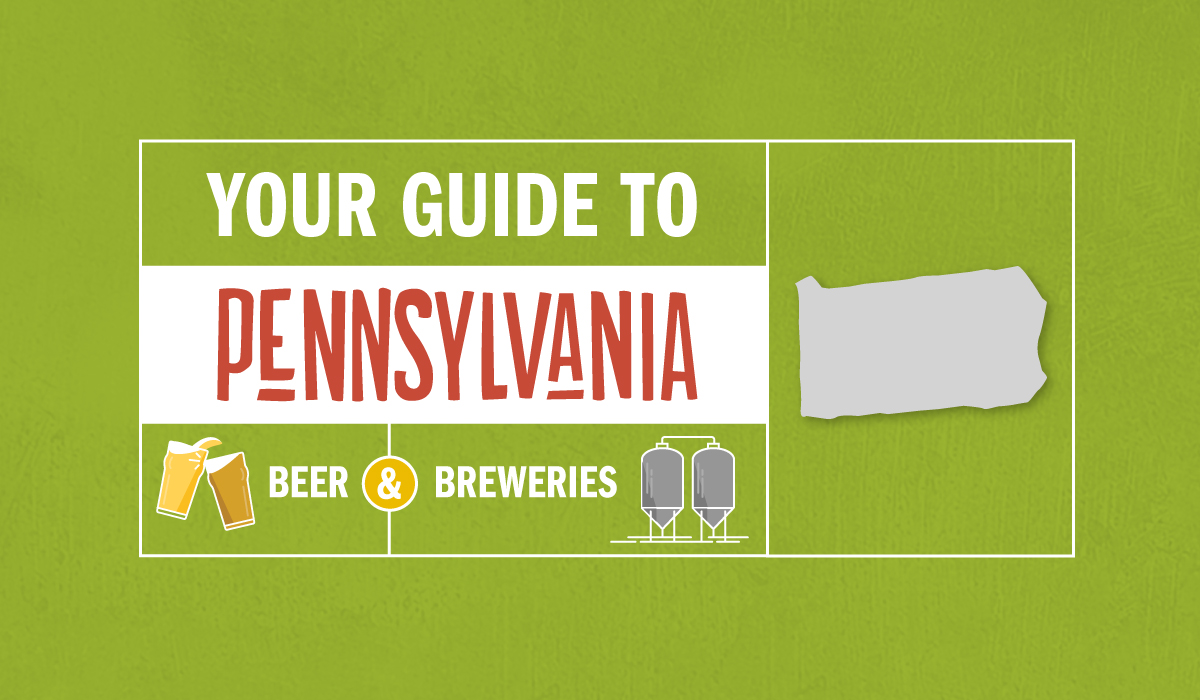 Your Guide to Pennsylvania's Independent Breweries and Beer
Pennsylvania has a long history of brewing that dates back to Colonial Days. George Washington made beer for his soldiers in the battlefields of Valley Forge, and the state was home to an influx of German immigrants who introduced the lager to North America.
As an example of that heritage, consider that more than 130 years ago in 1885, a man had already accomplished enough in the Pennsylvania beer world to warrant a statue. Frederick Lauer, a 19th-century brewing pioneer and the first president of the United States Brewers' Association, was immortalized in his hometown of Reading by a statue that still stands today. In 2016, the BA donated $25,000 towards its restoration.
He was a brewer, of course, but his signature work was in helping to establish a tax code for beer that would help keep unprofessional and unsanitary brewers out of the market. So yeah, Pennsylvania's been doing this beer thing for a long time.
(VISIT: Find Pennsylvania Breweries)
Pennsylvania's Beer Pioneers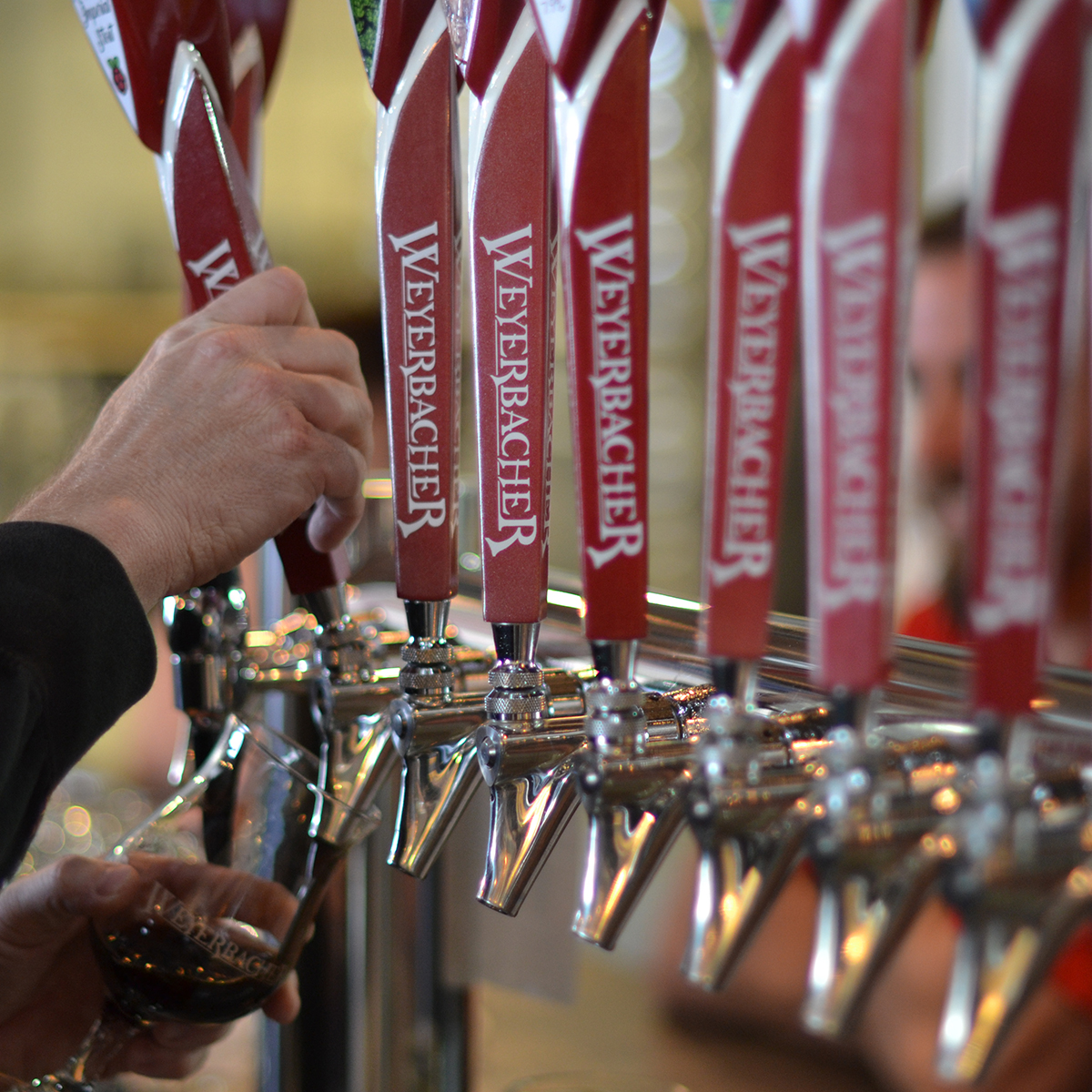 As craft beer continues to grow throughout the country, it's important to remember that a good portion of it started in the East.  While craft beer communities in the western U.S. get a lot of attention, you can't overlook the industry's pioneers east of the Mississippi. Pennsylvania is a hotbed for independent craft breweries who started in the early 90s.
"Pennsylvania was right at the cusp of [the craft beer movement]," said Christian T. Lampe, production manager of Weyerbacher Brewing. "My company is 22 years old. Victory and Tröegs are both more than 20 years old. Yards is 22 years old. Stoudts in Adamstown was here long before any of us."
(READ: How Stoudts Built a Craft Brewery to Stand the Test of Time)
Before this new class of craft brewers made waves, brewers like Yuengling (Pottsville), Penn Brewing Co. (Pittsburgh), and Straub (St. Marys) embodied the state's German history by making American lagers.  Yuengling opened in 1829 and is the oldest continuously operating brewery in the United States.
Pennsylvania's Best City for Beer?
It'd be easy to give Philly the nod if only for its historical roots in America's beer history.
"Think back to Colonial Days," said Dan LaBert, executive director of Brewers of Pennsylvania. "I'm sure plenty of our governmental structure was discussed over a pint of beer in Philly."
History aside, the beer in the greater Philly area backs it up. With a portfolio of successful breweries that includes long-standing favorites like Yards, Victory, and Dock Street to go along with newer, award-winning spots like Tired Hands, Philly might not be the legislative capital of the state, but it's the beer capital.
Craft beer bars like Monk's Café were instrumental in introducing a wider variety of beers (in Monk's case, Belgian-style beers) to the Philly market and paved the way for what is now an indulgence of neighborhood-style pubs dedicated to offering a wide selection of local and regional craft beers on draft.
"Philadelphia is the heart of the craft beer movement for the entire East Coast," said LaBert.
(READ: Get a Tattoo. Get Free Beer)
Up and Coming Area(s) for Pennsylvania Breweries
There are two areas to keep an eye on in Pennsylvania.
The first is Pittsburgh. Yards' Founder Tom Kehoe said it is one of the fastest growing areas in the state for startup breweries and that the beer industry has played a part in the city's redevelopment, with breweries like East End Brewing Company leading the way. There are now nearly 30 craft breweries in the Steel City. Keep an eye on Grist House Brewery, Hitchhiker Brewing, Voodoo Brewery (barrel-aged beers), and Hop Farm Brewing (grows its own hops on the rooftop).
The second is the more rural south-central part of PA near Harrisburg. LaBerg said its position an hour from Philly and two hours from D.C. and New York provide direct business channels for the agricultural-based area, and breweries are taking advantage. Examples include Zeroday Brewing Company in Harrisburg, Troegs in Hershey and Lancaster Brewing Co in Lancaster.
Beers to Know About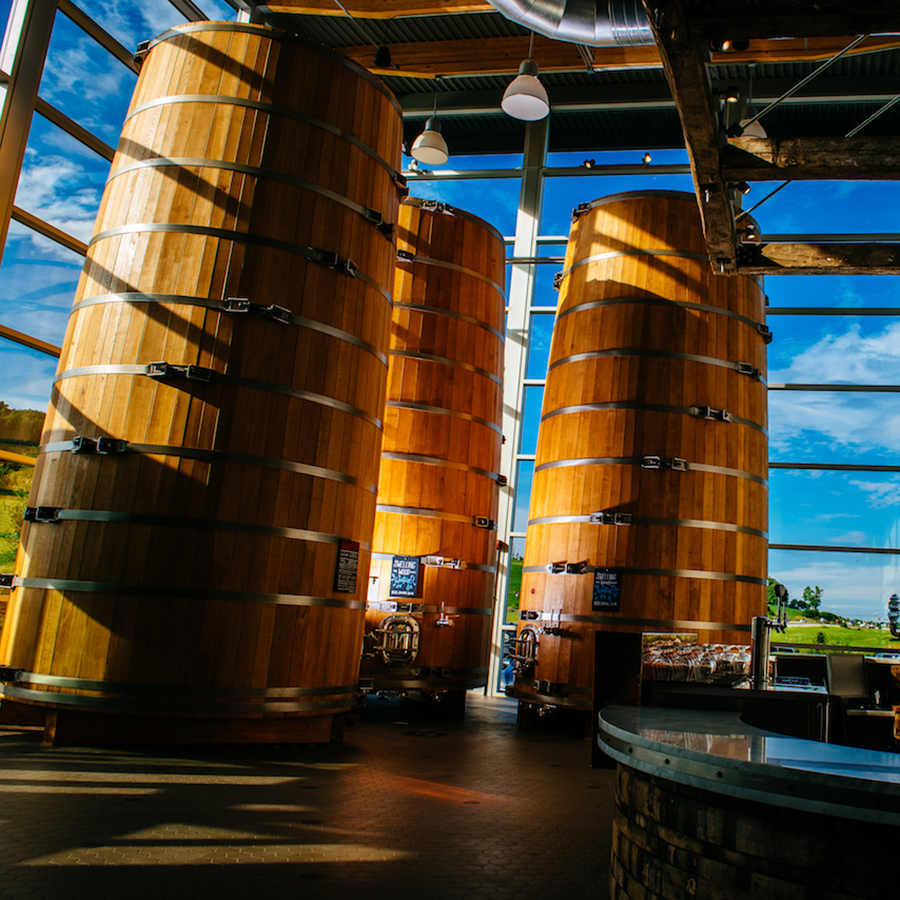 When in Pennsylvania, keep an eye out for these brews:
Victory's Hop Devil made a big name for itself when it was awarded as the "Champion American Beer" at the Great British Beer Festival in 2002. For this, it stands as one of Pennsylvania's flagship craft beers.
Mad Elf is a seasonal beer from Tröegs that should find its way into every beer drinker's home during the holidays. Tröegs calls it a "Spicy Belgian," brewed with honey and cherries. Toting an 11% ABV, it's sure to warm up your home and bring some cheer on a festive winter night.
Yuengling is the oldest brewery in Pennsylvania as well as the United States, and it has been family run since 1829. It was the top-selling craft brewery by volume in 2016. You'll want to seek out a bottle of this amber-colored lager, brewed with roasted caramel malt.
There aren't too many breweries in the U.S. for whom their flagship beer is a Belgian-style triple, which is why you have to tip your cap to Weyerbacher for Merry Monks. It won a bronze medal at the 2010 World Beer Cup and won Best Belgian Beer at the 2013 Philly Beer Scene Awards.
This writer was fortunate enough to stumble upon Tired Hands HopHands Pale Ale on a recent trip to Philly, and it was one of those beers that stuck out from the crowd. This beer is heaven in a glass if you're on an IPA kick but also looking for lower alcohol contents. Generously hopped with Simcoe, Centennial and Amarillo hops, it hits your palate like an IPA, while maintaining the crushability of a pale ale with a base of oats and a reasonable 5.5% ABV.
(TRAVEL: Your Guide to Michigan Breweries)
Pennsylvania Beer Bars You Should Know
Going directly to the brewery is the best way to support local craft beer, but you can also find a locally-focused beer bar that puts the area's best beers in front of you.
Boxers Café (Huntingdon): Christian T. Lampe, Weyerbacher Brewing's production manager, said that Boxers was where he cut his teeth on good beer during college (he went to Juniata). Expect a long tap list of Pennsylvania beers. Consider it a great stopping point on your way to or from a football game at nearby Penn State.
Grey Lodge Pub (Philly): This Northeast Philly beer bar became famous for its Friday the Firkinteenth event, held every Friday the 13th. The bar taps cask ales from all over the Mid-Atlantic; they kick at a voracious pace.
Smoking Joe's Saloon (Pittsburgh): You can find plenty of regional craft beers amongst the 60 on draft and more than 350 in bottles. If you're new to the Pennsylvania beer scene, this is a great place to gather intel. You can buy a growler for only $3.95 and fill it for the cost of a pitcher.
Bulls Head Public House (Lititz): CraftBeer.com readers named the Bulls Head the best beer bar in Pennsylvania for 2017. The owners modeled it after a British pub. You'll find 14 draught beers, two cask-conditioned ales, and 80 bottles to pair with British pub favorites, like Scotch eggs.
(MORE: Craft Beer by the Numbers)
Pennsylvania Beer Resources
If you're looking to explore the Pennsylvania beer scene check out the Brewers of PA beer map. It includes all its members across the state. You can also call them for recommendations or insight in a particular area of the State. When visiting the City of Brotherly Love, check out the Philadelphia Craft Beer Trail for help planning brewery visits.
CraftBeer.com is fully dedicated to small and independent U.S. breweries. We are published by the Brewers Association, the not-for-profit trade group dedicated to promoting and protecting America's small and independent craft brewers. Stories and opinions shared on CraftBeer.com do not imply endorsement by or positions taken by the Brewers Association or its members.