An American craft brewery is: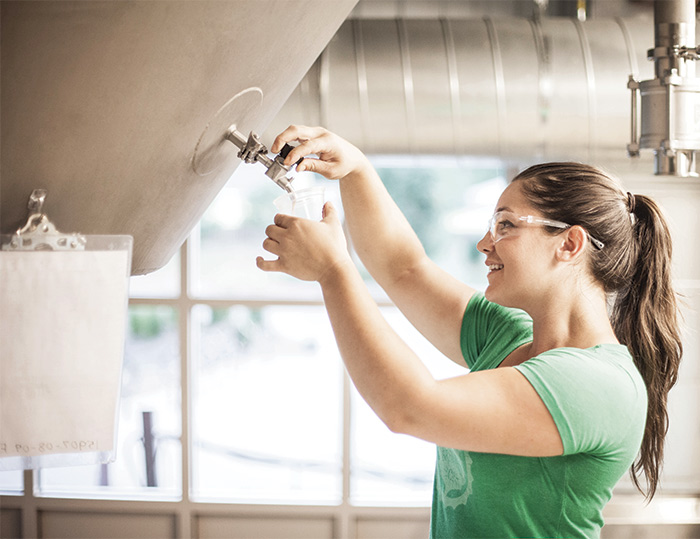 Small
Annual production of 6 million barrels of beer or less (approximately 3 percent of U.S. annual sales). Beer production is attributed to the rules of alternating proprietorships.
Independent
Less than 25 percent of the craft brewery is owned or controlled (or equivalent economic interest) by a beverage alcohol industry member that is not itself a craft brewer.
Traditional
A brewer that has a majority of its total beverage alcohol volume in beers whose flavor derives from traditional or innovative brewing ingredients and their fermentation. Flavored malt beverages (FMBs) are not considered beers.
Defend Craft!
Craft brewers face many challenges including access to market, cost of raw materials and ingredients and operation in a highly regulated and highly taxed industry. You can help defend craft by joining the Support Your Local Brewery network. Don't worry, other than the occasional national issue, you will only receive Action Alerts when initiatives arise in your state.
Craft Brewery Quick Hits!
Craft brewers are small brewers — very small.
More than 78 percent of adults of legal drinking age live within 10 miles of a brewery. Use the Brewery Finder to find a craft brewery near you.
The hallmark of craft beer and craft brewers is innovation. Craft brewers interpret historic beer styles with unique twists and develop new styles that have no precedent.
The Brewers Association currently recognizes more than 150 beer styles. Many of today's craft brewers also stray from brewing to style completely. That is what makes their craft brewed beers so interesting.
Craft brewers tend to be very involved in their communities through philanthropy, beer donations, volunteerism and sponsorships.