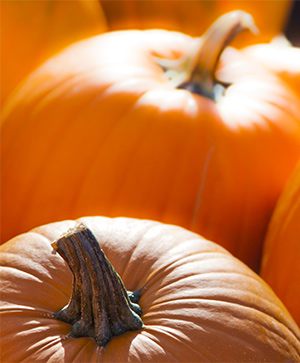 14 PumpCAN Beers Fresh Off the Vine
Pumpkin seems to have a way of sneaking into all of our favorite things each fall, including craft beer. Luckily there are plenty of canned pumpkin beers available these days, making them a no brainer for football and holiday gatherings.
The history of canned pumpkin beer is quite short. Central City Brewing Company in Surrey, British Columbia, canned the first pumpkin beer in 2009. The following year, Wild Onion Brewing Company in Lake Barrington, Ill., put the first pumpkin beer in cans here in the U.S. In the past three years more than a dozen breweries have begun canning beers brewed with everyone's favorite fall fruit. Here are some to be on the lookout for.
14 Pumpkin Beers for Fall
1. Wild Onion Pumpkin Ale | Wild Onion Brewing Company Lake Barrington, IL
America's first canned pumpkin beer.
2. Pumpkin Patch Ale | Eddyline Brewing Buena Vista, CO
There are plenty of familiar spices in this beer that comes in a beautiful can featuring artwork by Colorado artist Jesse Crock.
3. Fall Hornin' Pumpkin Ale | Anderson Valley Brewing Company Boonville, CA
This is a new seasonal offering from the folks that speak Boontling.
4. He Said Baltic Porter | 21st Amendment Brewery & Elysian Brewing Company San Francisco, CA & Seattle, WA
Baltic-style porter brewed with pumpkin, Vietnamese cinnamon and ground caraway seeds.
5. He Said Belgian Tripel | 21st Amendment Brewery & Elysian Brewing Company San Francisco, CA & Seattle, WA
Belgian-style tripel brewed with pumpkin, tarragon and galangal (similar to ginger).
6. O'Fallon Pumpkin Beer | O'Fallon Brewery O'Fallon, MO
In cans for the first time this year, O'Fallon brews their pumpkin beer with 136 pounds of real pumpkin and seasons the finished beer with cinnamon, nutmeg and cloves.
7. Old Forge Pumpkin Ale | Old Forge Brewing Company Danville, PA
Another new offering this season is Old Forge's Pumpkin Ale, which they describe as, "A session ale brewed with real pumpkin, brown sugar, subtle spices and vanilla."
8. Pumpkan | Wachusett Brewing Company Westminster, MA
The little brother to Wachusett's Imperial Pumpkin Ale, Pumpkan features some terrific art and a pun-tastic name. The beer itself has a great balance of flavors between the spices and earthy pumpkin notes.
9. Pumpkinhead | Shipyard Brewing Company Portland, ME
Plenty of cinnamon and clove flavors in this light-bodied brew. This is a big seller for Shipyard and they brew a lot of it.
10. Pumple Drumkin | Cisco Brewers Nantucket, MA
Personally, I love the name and the can design. Once you get beyond that, you'll find this to be a tasty beer with plenty of pumpkin character without being too sweet and pie-like.
11. Pumpkin UFO | Harpoon Brewery Boston, MA
Want to try something a little different? How about this unfiltered pumpkin ale from Harpoon's UFO series. This beer offers subtle spiciness, great pumpkin flavor and a soft, slightly sweet finish.
12. Pumpkin Porter | Four Peaks Brewing Company Tempe, AZ
Rich malty flavors go well with the subtle flavors of pumpkin in this porter. This local favorite is available for the first time in cans this year.
13. Upslope Pumpkin | Upslope Brewing Company Boulder, CO
After having won gold at the 2011 Great American Beer Festival, Upslope put their pumpkin ale in cans and let the masses have a taste.
14. Yunkin' Punkin' Ale | Manayunk Brewing Company Philadelphia, PA
Fresh off the We Can mobile canning line, Yunkin' Punkin' is helping beer lovers in the City of Brotherly Love welcome the fall. Brewed with real pumpkin, nutmeg, clove, allspice and cinnamon, Yunkin Punkin' is "like eating a slice of pumpkin pie on a brisk autumn afternoon."
CraftBeer.com is fully dedicated to small and independent U.S. breweries. We are published by the Brewers Association, the not-for-profit trade group dedicated to promoting and protecting America's small and independent craft brewers. Stories and opinions shared on CraftBeer.com do not imply endorsement by or positions taken by the Brewers Association or its members.