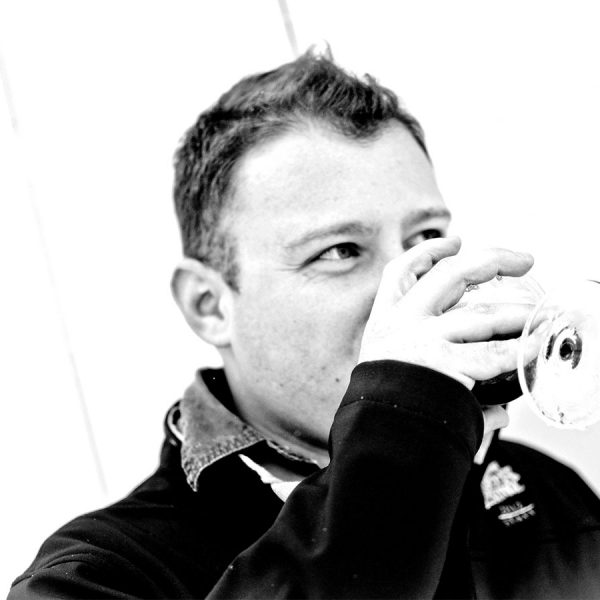 Let's (Really) Talk About Craft Beer in 2016
So long, 2016! Don't let the door hit you on the way out.
While I am a vehement defender of the bright side of things, it would be disingenuous if I tried to convince you that this was the most amazing year in beer there ever was. Heck, it wasn't really a banner year for anything in general, if you ask me. Fear mongering and divisiveness of the world seemed to creep into the safe and friendly confines of Craft Beer Land more this year than I can remember in the past.
Now … before an aggregator beer site twists my words or misquotes me, let me explain: These are still historic times to be a beer lover — more than 5,000 breweries and counting — but that doesn't mean everything was Lemondrop and Mosaic in 2016.
Thus, I feel it is important if I make an attempt at breaking from my normal and comfortable position as craft beer cheerleader, casting aside my hoppy pom-poms to acknowledge where we all can improve and looking to the future to consider how to make things better.
Questions Around Diversity
As craft beer becomes a bigger part of American culture, it is by no means immune to the country's social issues. In a year with its fair share of racial, ethnic and gender-related ugliness, the craft brewing world might benefit from taking a look in the mirror to consider if our community is doing all it can to make the beverage as accessible and as welcoming as we know it can be. It is evident that as craft beer continues to intertwine itself with American culture the community must work to be inclusive and inviting.
The truth is that even we (the Brewers Association, CraftBeer.com's parent organization) do not really have a definitive understanding of exactly who makes up the community of beer lovers. Personally, I admit that I do not have the answers but I am going into 2017 with an open mind of what I can do to present craft beer as representative of American culture and open to being enjoyed by everyone. If craft beer is such a great equalizer, we should try hard not to get in the way of its work by lacking the empathy to consider others.
(MORE: New Survey Shows America's Top Hops)
The Illusion of Choice
The days of tap lists going something like this: light lager, light lager, standard lager, light lager, import stout —may be behind us, but don't be so quick to celebrate the choice and variety in beer. You might look upon a draft list and celebrate the demise of Fizzy Yellow Beer dominance, but look closer. Big Beer's Illusion of Choice and 2016 spending spree has gone guerilla warfare, making it even more important to know who brews the beers you drink. As it turns out, fizzy yellow beer was never the problem, an easy poster child for the enemy. The counter attack from Big Beer has been far stealthier; convincing you that taste is all that matters. I encourage you to consider the larger ramifications of being an apathetic beer consumer.
"The counter attack from Big Beer has been far stealthier; convincing you that taste is all that matters. I encourage you to consider the larger ramifications of being an apathetic beer consumer."
If all of the beer on a tap list is owned by one company, do you really have freedom of choice?
Snobbery
I'm not sure if beer snobbery is just a social media thing or if it really does happen in the wild. Nevertheless, divisiveness wore on us this year and drove a wedge between more than its fair share. A perception that craft beer is too snobby only works against the true nature of this hobby. If you're putting down others for their personal tastes, you're part of the problem. The solution: education. We can all work to learn more about the great beverage of beer and understand that everyone's palate or education level is truly different. Embrace those differences, rather than rejecting them.
To that point, there are plenty of people who have an anti-intellectual approach to beer as well. That is fine; however, if you lash out at beer lovers for desiring or enjoying a different beer experience than you deem to be correct, you're a snob, too. More like an anti-intellectual beer snob, but a beer snob, nonetheless.
(MORE: How to Host a Bottle Share)
3 New Beers Resolutions: Time for a Beer Cleanse
If the nastiness and divisiveness of this year have left you feeling worn down and gross, there is nothing better to do at the end of the year than a cleanse (or so I'm told). Now I would never suggest you downing some thick, disgusting green stuff when we can all get back to basics with a round of craft beers. Here's a plan for a 2016 Beer Cleanse to kick off 2017 right!
1. Start 2017 In Style
Did 2016 leave you in a rut; a style rut? Break from your norm and discover some new beer styles. Reacquaint yourself with styles that you have not had in a while. Use CraftBeer.com's Style Finder to discover some lesser known styles and find some small and independent brewers who are making world class examples. Expanding your mind, and palate, will help us to be more understanding and open to others' perspectives.
2. Beer Destination: Unknown
Get out of town! Great beer is everywhere; find it. Try new breweries, new beers and talk with new people about beer or about anything. Use the AHA's BrewGuru to alert you to breweries and beer bars that offer AHA Deals, so you can keep to your beer budget.
(ProTip: CraftBeer.com Brewery Finder)
3. Sharpening Those Beer Social Skills
2016 had a lot of yelling and screaming; 2017 could be better with a little more listening, like over a craft beer or two. Try returning to sitting at the bar instead of avoiding the interaction. Listen to others – just listen. Offer to buy someone a round, just because. And smile, because it's beer. 2017 may just be the best year for craft beer ever, but only if you help make it that way.
CraftBeer.com is fully dedicated to small and independent U.S. breweries. We are published by the Brewers Association, the not-for-profit trade group dedicated to promoting and protecting America's small and independent craft brewers. Stories and opinions shared on CraftBeer.com do not imply endorsement by or positions taken by the Brewers Association or its members.