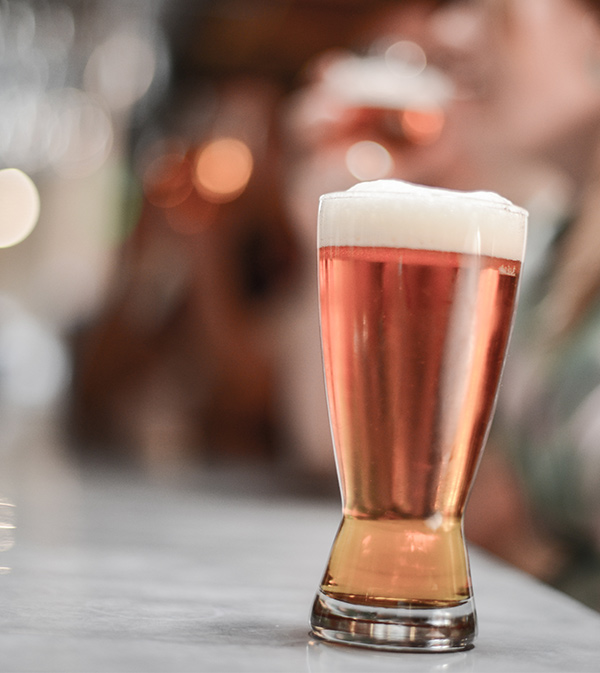 5 Clues to Deciphering Craft Beer Styles
Understanding what a beer might taste like from its name alone can be a little daunting. Despite the craft beer community's welcoming nature, it is easy to see why newcomers might feel lost when looking at a beer menu. Wheat, weizen and wit, beer styles each have specific histories and characteristics, but all are fairly similar in composition. It can be confusing!
While some beer styles require a bit of background to understand, one can often make reasonable assumptions about a beer's character with a small amount of information. Here are five clues that will help you quickly decipher what a beer might taste like before ordering.
5 Defining Characteristics of Beer Styles
1. Origin/Region
A beer style's country or region of origin goes a long way in providing clues to what the beer might taste like. The classic beer styles were developed over hundreds of years and were greatly impacted by regional and environmental variables like geography, climate and water chemistry.
Is it impossible to make a German lager outside of Germany? Of course not! As world travel became easier and the science of brewing was better understood, brewers began to mimic water qualities of specific regions and wrangle yeast cells to attain beer qualities once unique to certain ares of the world. Today, many American craft brewers have become skilled at brewing lagers similar to those originally crafted in Bavaria, hoppy IPAs reminiscent of the Burton-on-Trent region (Staffordshire, UK), roasty stouts indicative of Dublin, Ireland, and even the mysteriously tart and complex beers of Flanders, Belgium.
Of course there are exceptions to every rule, but these geographic-centric terms found in beer style names can offer clues about a beer's character.
Origin Clues
German-style | lager with complex malt character and floral hops
Belgian-style | fruity, spicy ales or sour beers
English-style | pale ales, porters and stouts with earthy hop character
American-style | hop-forward beers with flavors of pine, citrus and resin
Belgo-American | fruity and spicy Belgian yeast flavor with American-style hop character
2. Color
You eat with your eyes, right? Well, you drink with them too. Colors play a factor in beer appreciation and have become popular for naming derivatives of classic styles (e.g., black IPA, white IPA). Classic beer styles include a fair number of beers named after their color, and you can often make a good guess of a beer's malt flavor just by knowing its name and seeing it in a glass.
Color Clues
Light/Pale | Flavors: grainy, bread-like | Styles: blonde ale, helles, Belgian-style wit
Amber | Flavors: toasty, bread crust | Styles: amber ale, amber lager
Brown | Flavors: toast, roasted nuts, chocolate | Styles: brown ale, Marzen, dopplebock
Black | Flavors: burnt toast, dark chocolate, coffee, espresso | Styles: dry stout, robust porter, American black ale
3. Special Ingredients
There is no better clue when anticipating what a beer may taste like than having one or more of the star ingredients in the name. Some of these ingredients are so popular that they have become recognized with their own style categories. Special ingredients range in intensity, but there is usually an expectation that the brewer will aim to strike a balance, ensuring that the base style still prevails while the added notes sing.
Common Special Ingredients
Chocolate
Coffee
Fruit | raspberries, strawberries, peaches, cherries, etc.
Herb and Spices | cinnamon, ginger, cardamom, heather, etc.
4. Yeast
The type of yeast used in a style has a great impact on the final beer. The standard explanation is that beer is divided into two categories: ales and lagers. Of course, like with most things, a gray area exists. Today's brewers are using nontraditional yeasts, blending different types of yeast and using traditional yeast in untraditional ways. It's not quite as cut and dry as ale and lager, but some generalities do exist.
Ales
Ales ferment at warmer temperatures; because of this, they often present more yeast-derived flavors (fruity, sometimes spicy). Usually when you see the term ale, you can anticipate that yeast flavors provide some, if not much, of the flavor you will experience. When you enjoy a Belgian-style dubbel, you tend to taste a lot of fruit. Fruit flavors don't necessarily mean that there is fruit in the beer, but rather that the yeast used has provided those flavors. We call fruity yeast flavors esters. A common example of esters is seen in German weizens, in the flavor perceived as banana.
Lagers
Lagers ferment at cooler temperatures and create a much "cleaner" beer, allowing you to taste the malt and hops more explicitly. As a test, try tasting an amber ale and amber lager side by side. Both will have generally the same ingredients, but the flavors will differ because of the yeast that was used.
5. Vessel/ Vintage/ Volume
Vessel
Beer that has been aged can pick up the flavors of the vessel it has spent time in. Barrels, are one of the most common aging vessels. If a barrel has never been used, the beer can present flavors of the wood itself, usually oak. Oak flavors can be spicy, woody or even vanilla-like, depending on how the barrel was prepared. If the barrel had been previously used for another beverage (wine or spirits), there may be some residual flavors from those present as well. So if you don't like the taste of bourbon, beware of a bourbon barrel-aged beer.
Vintage
A vintage denotes the year a beer was produced. While in most cases beer should be enjoyed fresh, there are certain styles that can develop positively when aged. If you see that a beer has a vintage, you can assume it has a relatively high ABV, as alcohol has preservative qualities. Additionally, you might expect the flavors to be more complex when compared to a fresh example of the same beer.
Volume: "These go to 11."
Volume usually denotes either flavor or strength. Words like "strong," "sour" and "session" act as clues to what you might experience. These clues, when coupled with your basic understanding of the base style, should allow you to make a solid guess about the beer.
Strong ale | an ale of significant alcoholic strength
Sweet stout | very dark, sweet, full-bodied, slightly roasty ale
Robust porter | substantial, malty dark ale with a complex and flavorful roasty character
Session IPA | characteristics of a traditional IPA, but with less alcoholic strength
Imperial stout | a stronger version of the original stout style
The Big Picture
Even in the best beer establishments, there won't always be someone to answer questions about a draught list. Learning the basics about a few of the more common beer styles will go a long way in helping you order something you'll enjoy!
What specific clues do you find helpful when looking at a beer list? Share yours below.
CraftBeer.com is fully dedicated to small and independent U.S. breweries. We are published by the Brewers Association, the not-for-profit trade group dedicated to promoting and protecting America's small and independent craft brewers. Stories and opinions shared on CraftBeer.com do not imply endorsement by or positions taken by the Brewers Association or its members.