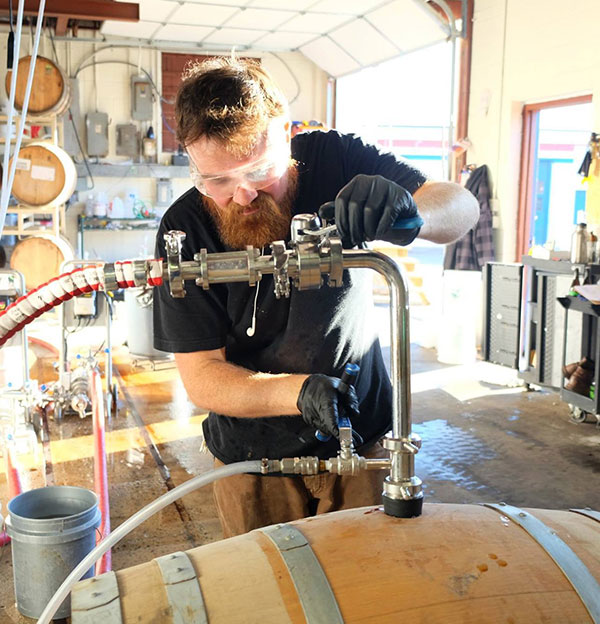 Brewconomy: North Carolina's $1.3 Billion Craft Beer Industry
I think it's hard—nay, impossible—not to wax romantic about the current state of craft beer. And I'm trying not just saying that as someone involved in the industry. Rather, I'm saying that as a beer lover and explorer who recently visited a handful of creative, pioneering breweries in Asheville, North Carolina. Like me, the folks behind these breweries are walking a thin line between business and passion, and I'm admittedly smitten with the inexorable energy surrounding each of these homegrown adventures.
During my trip I sat down with the director, producer, and creative force behind a new documentary about the positive effects of craft beer in the region. Her name is Camden Watts, and the film, Brewconomy, carries the weight and energy of North Carolina's explosive craft scene perfectly.
Watts, a North Carolina native, tackles quite a few big ideas in the film. Great beer is a big deal in her state, and it's becoming big business too. Brewconomy traces the social, political and economic forces that gave rise to the local craft beer industry, from the "Pop the Cap" legislation that opened the floodgates for brewers to expand the styles they offer; to North Carolina's newest crop of breweries, maltsters and hop-farmers; to all manner of local businesses and nonprofit groups benefitting from the growth of craft beer in the state.
"The film is about how beer affects the local community," Watts explained. "All the things that happen when you drink a local pint."
What I love about Brewconomy is that it offers a simple, anecdotal narrative of the economic engine powering craft beer in North Carolina. Local farmers teaching themselves to grow hops and grain, instead of legacy crops like tobacco. Local malting houses turning that grain into world-class malt, ready for the brewing process. Local breweries understanding their sourcing methods to support this cycle in the first place.
Legislation has also played a role in making North Carolina more brewer-friendly. It's now legal to brew and sell beer up to 15 percent ABV, expanding the range of styles that can be produced. Smaller brewers can self-distribute, allowing breweries to make local business connections and distribute a fresh product with relative ease. And perhaps most importantly, breweries can now open taprooms where they can sell beer directly to thirsty patrons, capturing valuable margin for the business and giving customers the full experience of understanding and visiting the brewery. It all adds up to a better business environment, more tourism dollars, and an appropriately modern view on the needs of the people.
Supply chains and regulations are the backbone of business, but are often overlooked by consumers. After all, there's nothing particularly sexy about a committee hearing or a field of barley. But Brewconomy is a reminder that how we get the material we need in order to produce the goods, meet the demand, and do it efficiently and sustainably, is just as important as the beer we get in our pint glass.
Ultimately, Brewconomy brought me more questions than answers. I think this was a deliberate move on Watts' part, to make viewers think harder about a consumer product they might otherwise take for granted. We're so used to things just showing up on a shelf, or at the door, that we rarely take the time to consider the effects of simply making a purchase. Brewconomy looks through the lens of craft beer to ask: What would happen if you knew more than that? What if you knew the producer of the raw goods, and you knew the manufacturer, and the distributor, and the retailer? How would that change your attitude toward that product? Would you love it more or less? Would it actually change your buying behavior?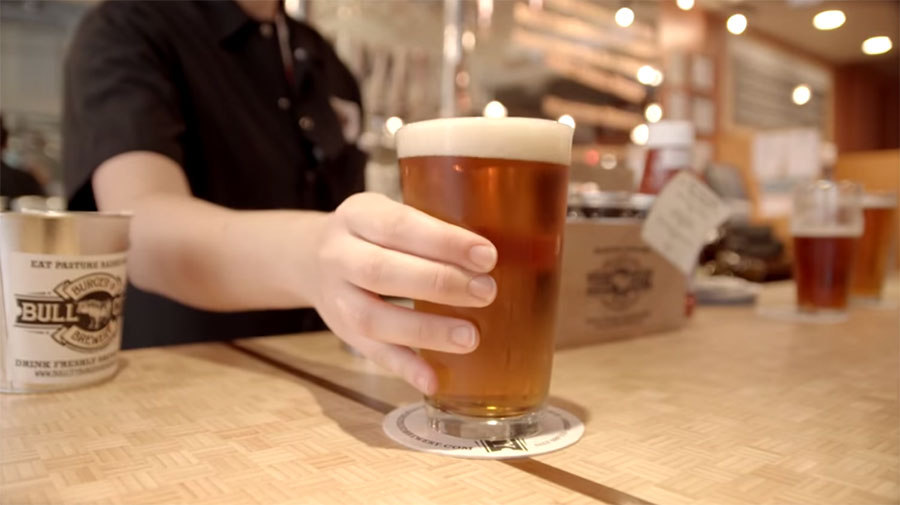 For Watts, and for me, the answer to that last question is most definitely "Yes." Seeing the supply chain and its people from start to finish, and understanding what local businesses are doing to provide a better product using fewer resources—that can fundamentally change your perspective.
With this simple, potent message, Brewconomy lends an intimate transparency to the current evolution of craft beer in North Carolina, and by extension, the rest of our country. It's a big story, but voiced perfectly through the humble mouths of small business owners, farmers, and brewers. Watt's film is a passionate tribute to the invisible effort connecting the dots between these businesses.
It's also an example of the power of regional consumerism, great storytelling, and a commitment to a better way of doing business. We see the same story unfolding in almost every state: Breweries sourcing local ingredients, consumers demanding local beers, and the resulting relationships becoming critical to a truly sustainable economy.
My recent weekend in Asheville highlights this theme perfectly. I walked a total of one mile and was able to stop at least eight breweries near the city center. Pioneers like Highland Brewing Co. and Green Man Brewery have paved the way for Burial Beer Co., Catawba Brewing Co., those sorcerers of sour over at Wicked Weed Brewing, and many more.
Not only do you find a booming craft scene, but also a vibrant community proud of its brewing backbone. Conversations with locals always end with something like "…And make sure to check out that brewery I mentioned. They have awesome beer." Asheville is representative of so many communities riding this curve.
If you count yourself as a craft beer fan, then keep your eyes peeled for Brewconomy, available on digital release later in 2015. Great beer is worth the time it takes to be a more informed drinker, and I'm happy to see North Carolina holding the torch for a national industry already centered at the heart of local communities.
CraftBeer.com is fully dedicated to small and independent U.S. breweries. We are published by the Brewers Association, the not-for-profit trade group dedicated to promoting and protecting America's small and independent craft brewers. Stories and opinions shared on CraftBeer.com do not imply endorsement by or positions taken by the Brewers Association or its members.