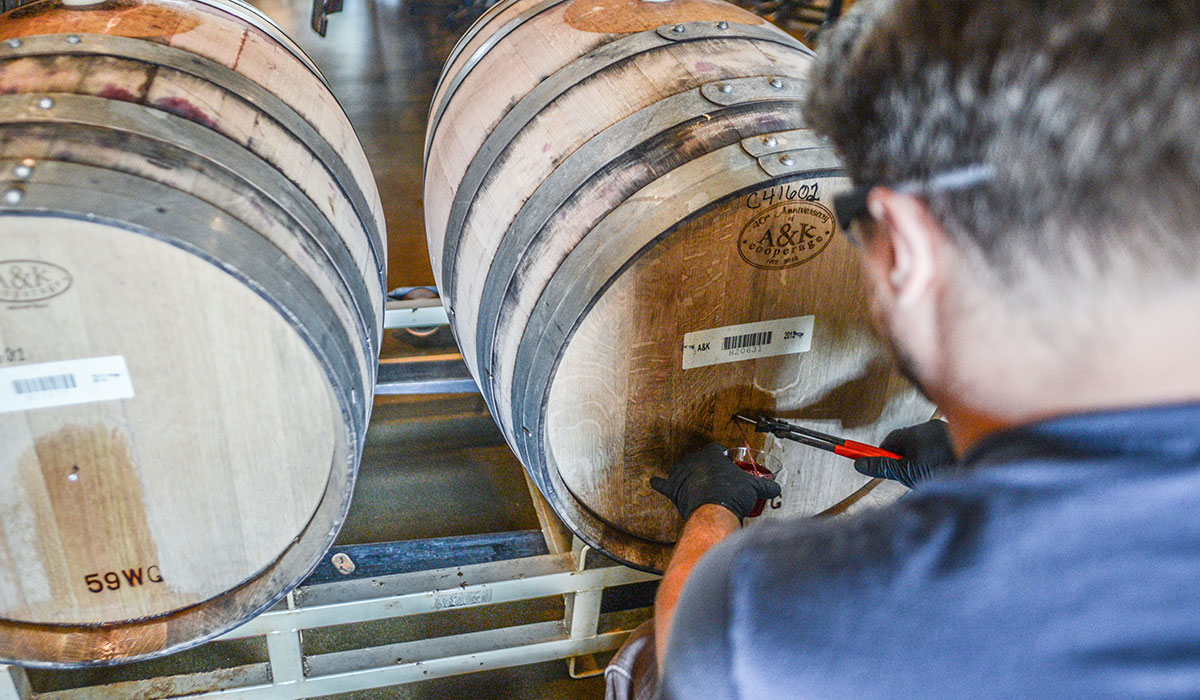 A Brewer's Take on Where Craft Beer is Going Next
The ever-changing craft beer scene is an interesting business to follow. It continues to grow as a whole – 5 percent growth in volume in 2017 – as the pundits and business-minded keep guessing if, at what point (or ever), it will it be saturated.
I've been brewing professionally for a little over eight years, so I see craft beer from a brewer's perspective — and a regional brewery's perspective at that. It's no secret that breweries are evolving to compete in the ever-changing beer market. I have seen many changes and directions of ideas over this boom, and I foresee change continuing at an even faster pace in the future. From where I stand, there are three things breweries will need to pursue as they adjust their business models to thrive in today's market. Bottom line: Consumers will pick their next beer based on how local it is, what the brewery's brand stands for, and the quality of the product as determined by the brewery.
(VISIT: Great American Beer Bars 2018)
Refining the Definition of Local Beer
Each brewery has their own hurdles to overcome. We all have a role in craft beer, and the trend is smaller, local, constant new creativity and transparency.
The emergence of the independent craft brewer seal is helping customers recognize breweries as independent craft, and even within that group, there is much diversity. There are one-barrel breweries and 500-barrel breweries; some are owned by families and some by larger groups.
Breweries who put local first can nurture a powerful web of beer lovers.
The motto "support your local brewery" still applies in today's market, but it has become more concise. No longer does local necessarily mean "nearby" or within an X mile radius. Local is as local does: Who owns the brewery? Where do they source most of their ingredients? Where does the owner live? Does the tasting room scream: "We strive to be as local as it gets!"?
Leveraging local and remaining authentic is where the craft beer boom will continue.
(INSTAGRAM: Show Us Your Photos of the Independent Seal)
Think about the breweries you support. Do they use the most local grain and hops they can get? Are they using the carpenter down the street to build their tasting room and bar while using the wood from an old building or used pallets? Is the decor using local artists and refurbished items? How often do they reach out to the community to find local adjuncts in the beers they produce? Does the local glass blower make their glassware and are the shirts in the gift shop from the printing shop down the street?
Costs may go up, but the benefits will return in multitudes. When breweries support other local businesses, it creates a larger network of people working together to produce an environment centered around the heart of the community. Even the beverage of beer itself will take a backseat to the positive forces it creates. When half the people at your local tasting room lent a helping hand in one way or another to the brewery, or know someone who did, that's when you know it's local.
Sharing Brand Values
What does the brewery's brand say about what you stand for? You don't get rich running a craft brewery; the sheer volume of beer sold isn't the only litmus test for "success."
Instead, breweries who put local first can nurture a powerful web of beer lovers who go on to tell others about their experience in their normal day to day conversations. Like Bart Watson, chief economist at the Brewers Association – publishers of CraftBeer.com – says in a recent report, "Beer lovers want to support businesses that align with their values and are having a positive impact on their local communities and our larger society." The emotions that the brand creates for you should resemble what you strive for and want to bring forth in your life.
Find breweries that make you want to follow them. Those breweries will thrive if they can create a sense that they stand for you.
(Take Action: Support Your Local Brewery)
Craft is an Idea, Not a Product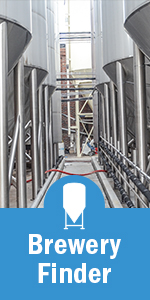 There are high-volume breweries that masterfully juggle both innovation and serve their local community. I believe craft is an idea and not an actual product.
Did local artists create label and artwork and interior design? Are local businesses making the swag and promotional items? Were local workers contracted to do the build out? Do you notice breweries encouraging their employees to reach out to the community, and be a part of it? Your truly local breweries will continue to give you quality and abstract beer for you to try and enjoy. Keep your money there.
By supporting that system of thought, breweries will thrive. An ambiance around its brand name and tasting rooms will be a brewery's biggest asset.
(LEARN: Beer 101 Online Course)
Making beer has been done for thousands of years, and it is a fun career. If breweries forget that, I believe they are setting themselves up for failure. There is no better advocate for your truly local brewery than the people who are a part of it; not just the employees but the community of people and businesses who are involved. When you think of the breweries you support, do you want to be a part of their brand and stand with them? If so, go out and support your truly local brewery.
CraftBeer.com is fully dedicated to small and independent U.S. breweries. We are published by the Brewers Association, the not-for-profit trade group dedicated to promoting and protecting America's small and independent craft brewers. Stories and opinions shared on CraftBeer.com do not imply endorsement by or positions taken by the Brewers Association or its members.