In "A Cook's Tour: In Search of the Perfect Meal," Anthony Bourdain traces his lifetime pursuit of unique food with a story to tell to the oysters he ate during his childhood summers in France. We all have that lightbulb moment, that catalyst for the directions we take with our lives. For craft brewers, most can remember that beer that made them realize what beer can do. And what they could do with beer. A simple pale ale or stout brewed beautifully — and locally — could be responsible for their career goals. And beer drinkers are in turn indebted to those influential craft beers. That's why we've asked eight brewers about their first or first memorable craft brew, and what it meant to them.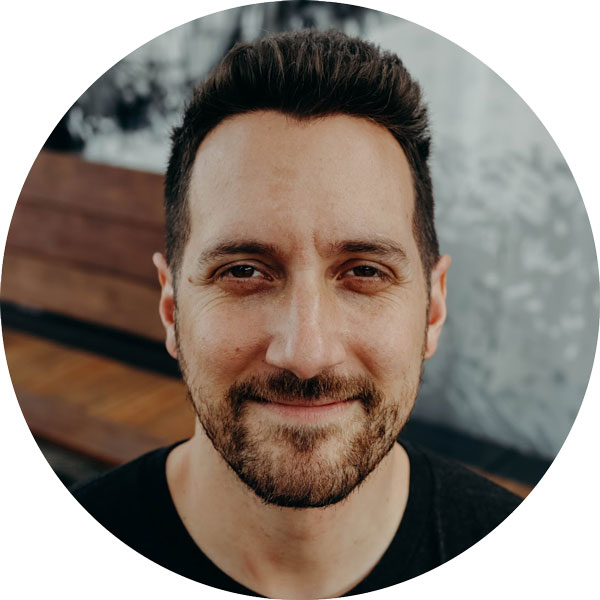 Matt Tarpey, The Veil Brewing Co. | Richmond, VA
Co-owner Matt Tarpey cut his teeth at some of the most prestigious and exciting breweries before opening The Veil Brewing Co. in the spring of 2016. He completed two apprenticeships at Cantillon in Brussels, worked as a shift brewer at The Alchemist, and assisted Shaun Hill of Hill Farmstead. In its two years and change of existence, The Veil has cemented itself as a craft beer pilgrimage destination. Tarpey cites two particular U.S. brews, along with a Belgian-brewed beer, as the impetus of his beer interest, which would later set in motion his career: Dogfish Head's 90 Minute IPA, Sierra Nevada Pale Ale and Chimay's Grand Réserve (Blue).
"I remember [trying] them around 2006ish. There were a few craft beer/Belgian beer-focused bars in Norfolk, Virginia, that a few friends and I would frequent; it was most likely there. Those three beers really opened my eyes to how awesome and different Belgian and craft beer could be. There were so many other styles of beers that I had no clue existed. It didn't lead into my immediate interest in pursuing a career in craft beer. But about four years later, my love for Belgian and craft beer sparked my interest to volunteer at a craft brewery to learn more about the beer-making process. That volunteer opportunity made me fall in love with the process and the industry. From there, I knew I had to do everything I could to become a brewer."
(VISIT: Find a U.S. Brewery)
---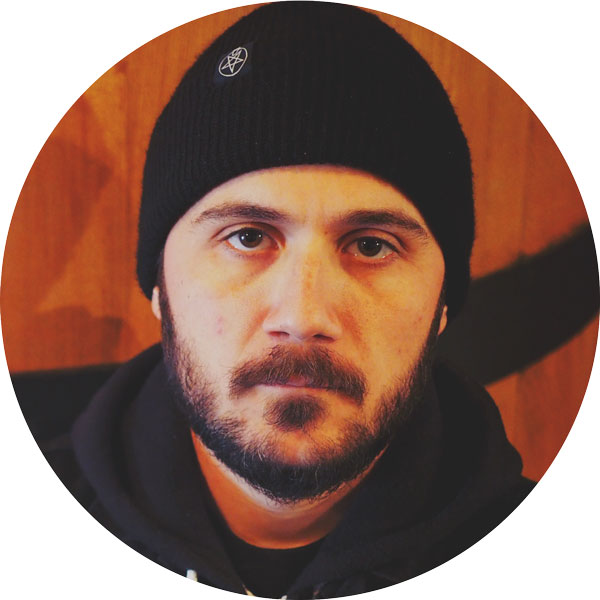 Nick Nunns, TRVE Brewing Company | Denver
It's often billed as a brewery run by metalheads, for metalheads. Since TRVE Brewing opened in 2012, writers and visitors have been talking about the macabre music and the black-walled, skull-adorned decor. Founder Nick Nunns has spoken about an intentional mission to do things differently and stand out on the brewery experience. Don't confuse the headbanging vibe with a gimmick, however. At the center of TRVE's uniqueness is a portfolio of beers that experiments with old and new techniques. The beers continuously raises the bar on flavor and quality.
The taproom's draught list is organized by beers fermented with a single culture, beers fermented with multiple yeasts and bacteria, and spontaneously fermented coolship beers. Nunns points to Stone Brewing's Arrogant Bastard Ale as an early motivation for his rise in the beer scene. And he got to skip the years of mass-produced lager drinking that many experience before that first craft brew.
"The first craft beer I ever had was the first beer I ever had. My roommates decided to get me an Arrogant Bastard, they said it was appropriate for me at the time. [He laughs.] It was a pretty big beer to start off with for sure. And it was kind of an overwhelming experience," he says. "It kind of blew me away a little bit; I had never tasted something so bitter. It was such a drastically different beverage from anything I'd experienced.
"From that point on, I only drank craft beer. I never had any interest in mass-produced beers or lagers."
---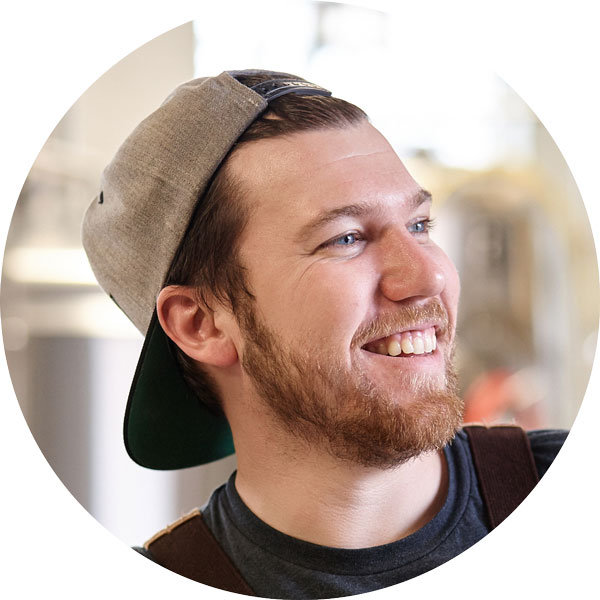 Andrew Witchey, Dancing Gnome Beer | Pittsburgh
Pittsburgh's Dancing Gnome Beer has made a name for itself amidst the hazy IPA clatter. Since the brewery's October 2016 opening, founder Andrew Witchey has paid close attention to detail and quality. So even the most jaded juicy-beer beer drinkers see what's special about Dancing Gnome. It has different takes on all things hoppy, flavor-packed and unfiltered. In an interview with Hop Culture, Witchey defined a Dancing Gnome beer as, "thoughtfully designed. Always hyper-fresh and definitely hop forward. That's how we define our whole brand."
Witchey got to work opening Dancing Gnome after studying at the American Brewers Guild in Vermont and then brewing at Brew Gentlemen. Like Nunns, Witchey's passion started with the first beer he ever had, which just happened to be a craft brew.
"This sounds crazy, but it is the honest truth: the first beer I ever had — and I mean literally ever had, not just craft — was a smoked bacon stout on cask called Oink Oink Ale [at North Country Brewing in Slippery Rock, Pennsylvania]," he says. "It was certainly memorable and put me on the path towards trying pretty much any beer I was able to get my hands on. Regardless of how enjoyable that specific beer was, it was my first intro into understanding the realm and breadth of possibilities of flavor and aroma in beer. "
---
Kyle Harrop, Horus Aged Ales | Oceanside, CA
Kyle Harrop started experimenting with his own homebrewing in college and decided to turn his hobby into a side hustle. At his 2014 engagement party, his guests truly loved a barrel-aged imperial stout he made. Harrop has not quit his other job and other passion. As an accountant, he is juggling diverse work responsibilities. The output of Horus Aged Ales in its first year, 2017, is therefore no small feat. Horus concentrates on barrel-aged ales and collaborations with other notable breweries. Right out of the gate, Harrop partnered with a whopping 55 different breweries. He credits a handful of different beers and their different impacts with influencing his drive.
"This question really made me think. Because so many beers have had a huge impact on my brewing at various stages of my life. My first craft beer was a Stone Arrogant Bastard at Naja's Place. The first craft beer I loved was Flying Dog's Gonzo [imperial porter]. My first lambic was a Cantillon Gueuze. The first beer I traded for was the Dark Lord [Russian-style imperial stout] from 3 Floyds. I used to drink Pliny the Elder almost daily. My first barleywine was Midnight Sun's Arctic Devil. Samichlaus opened my eyes to what beer could be. My favorite beer is a toss up between Kuhnhenn's Bourbon Barrel-Aged Barleywine and Lost Abbey's brandy barrel-aged Angel's Share.
"But, the beer that helped me pursue a career in beer was Funk Factory Geuzeria's White Lodge Reserve [made with O'so Brewing Company & Tap House]. A blend of three different years of American-made lambic-style beer absolutely blew me away. It was essentially a gueuze made with traditional spontaneous methods in Wisconsin instead of Belgium.
"This couples with the fact that blender and owner Levi Funk and I share a lot of similarities. The fact that he works a full-time job as an economist, in addition to having his beer business, made this beer even more special. While drinking this uber-complex beer and hearing his story, it gave me that last push I needed to pursue my dream of brewing professionally. Seeing that it was possible to balance two careers and produce such an incredible product really hit home. White Lodge Reserve was full of that funk traditionally correlated with this Belgian style and had hints of lemon, barnyard, aged cheese, and must, with a dry, Brett-filled finish. It is a beer that I will never forget!"
---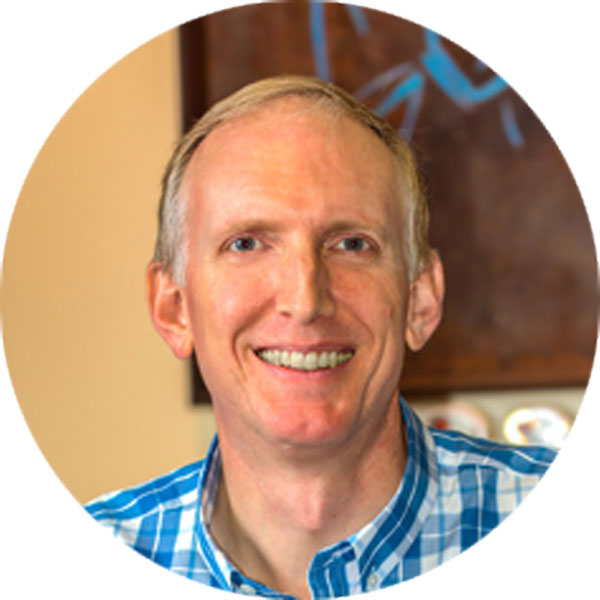 Brock Wagner, Saint Arnold Brewing Company | Houston
Beer is in Brock Wagner's blood. His biography on Saint Arnold's website starts with his great-great-great-grandfather, who opened what is now the oldest existing bar in San Francisco, Wagner's Beer Hall (today called The Saloon). Wagner gave investment banking a go for six years before giving in to his love of beer. He opened Saint Arnold in 1994, at a time when Texans had little interest in craft beer. The brewery quickly won Texas and its visitors over, thanks largely to good old fashioned word of mouth. and, of course, Wagner's recipes. They walk a masterful line between creative and classic. Saint Arnold helped launch Houston's craft beer scene, so what helped launch its founder's love of beer?
"The first beer that changed my perception of what beer could be was a Christian Moerlein lager from Hudepohl Brewing Company in Cincinnati. The year would have been about 1981. While technically not a craft beer then, it would be seen as such today. I recall it being promoted as being brewed in accordance with the German beer purity law, the Reinheitsgebot (which I had never before heard of).
"My dad and I played tennis and after, he would split a beer with me. Usually, it was a Bud or Meister Brau. I enjoyed splitting a beer with my dad but can't say I really loved beer. When we opened the Christian Moerlein, my view changed. That was the beginning of my love for beer."
---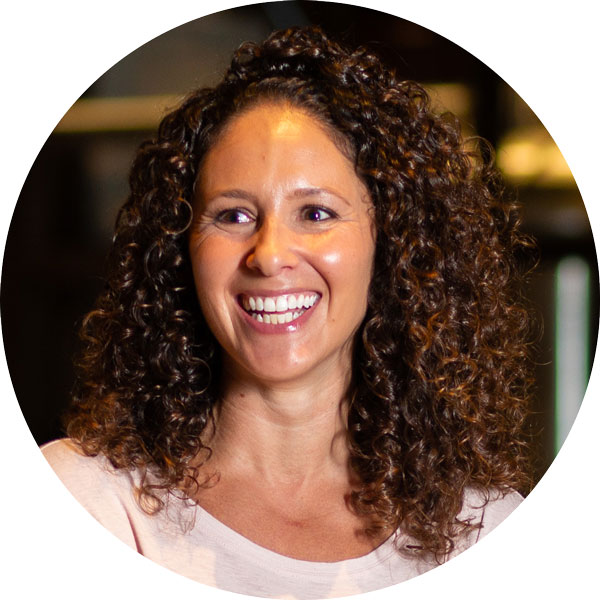 Esther Tetreault, Trillium Brewing Company | Canton, MA
One of the country's most hyped-about and worthy-of-the-hype breweries started from a simple love of beer and the community around it. By the time they got married, JC and Esther Tetreault knew they wanted to start a brewery and make it a real gathering place. With some tinkering around on a wine-making kit Esther's mom had given them, they were off to the homebrewing races, and Trillium Brewing Company opened in 2013.
They haven't stopped growing since. Strict liquor license laws had previously restricted Trillium to beer purchases only, meaning no on-site consumption. Esther has been vocal about wanting to see that original brewery-as-community vision through. And so the Tetreaults have expanded upon their original Fort Point (South Boston) digs with a restaurant and brewery. There is also a location in Canton, Massachusetts, a seasonal garden space in downtown Boston, and an upcoming farm brewery in Connecticut. Trillium's fans express their support by showing up in droves for wild ales, double dry-hopped IPAs, saisons, and goses. While Esther is a longtime beer lover, she can pinpoint one brew in particular as an influence on Trillium beer.
"One of the first craft beers that had a profound impact on me, and the way we wanted to approach quality and creativity at Trillium, was Hill Farmstead's Double Galaxy [imperial IPA]. I think that was the first time I had a beer featuring Galaxy hops. And we knew it was the signature flavor profile we wanted to feature in our flagship IPA. The intensity of tropical fruit flavor, and Hill Farmstead's commitment to quality and excellence, set the bar for our approach to creating Trillium's first IPA."
(TRAVEL: Brewery Brunches You'll Love)
---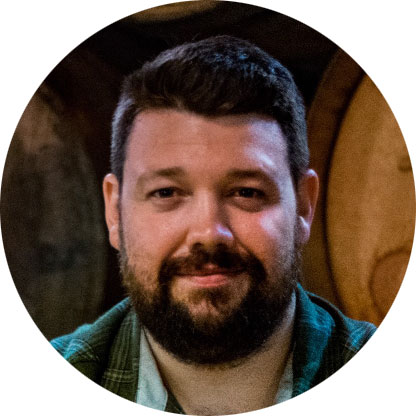 Paul Wasmund, Barrel Culture Brewing and Blending | Durham, NC
The first thing you might think of when you hear "Barrel Culture Brewing and Blending" is color. Just a little over a year old, the Durham, North Carolina, brewery specializes in oak-aged and fruity beers — or slushees. Brews in vivid reds, peaches and even greens populate its social media feed as well as the feeds of its fans. A line formed the night before its first bottle release. Barrel Culture started strong and has comfortably positioned itself in the "cult following" category. Head brewer Paul Wasmund was no stranger to buzzed-about beer, experimental techniques, and big flavors, coming from Bond Brothers Beer Company in Cary, North Carolina. Wasmund has spent his career in the craft beer world. His interest started almost the moment he was legally allowed to consume it.
"My first beer after turning 21 came just minutes after midnight in downtown Asheville, North Carolina. I was at a small music venue seeing a local band and when midnight came around, one of the bandmates bought me a Foothills Brewing People's Porter. I remember being completely blown away by the fact that the beer was not straw-colored — I was immediately intrigued and had to know how this beer was made. A month later I had bought a homebrew kit and the rest was history."
---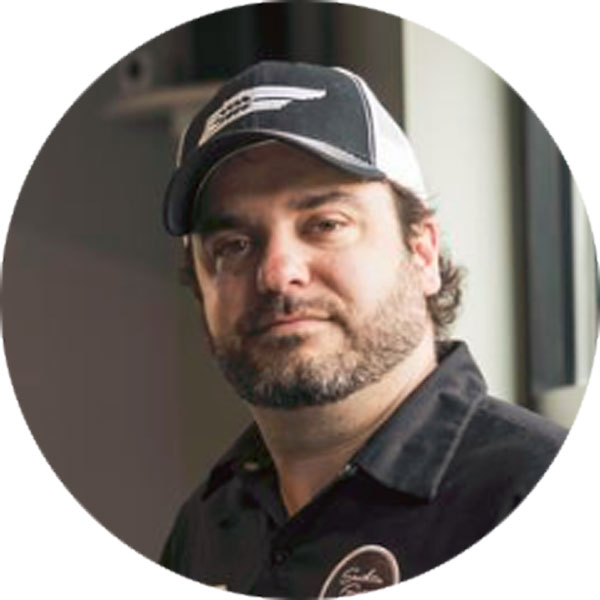 Kevin Antoon, Southern Grist Brewing Company | Nashville, TN
Friends Kevin Antoon, Jamie Lee and Jared Welch moved to Nashville, Tennessee, in 2007 to work at a tech company. Their love of beer eventually won out when it came to their job goals, however. Opening Southern Grist in 2016, the trio joined the ranks of the relatively nascent but quickly catching-on craft beer scene in Nashville. Their location on the city's east side became a hub for locals and tourists alike to try double IPAs with lactose, brown ales with macadamia nuts, and tart fruited beers. It's such a hub, in fact, that the tech-turned-beer pros opened a second location on the other side of town. Antoon recalls the brew that inspired his career change.
"Up until I had Gumballhead by 3 Floyds I was a lifelong Miller Lite drinker. The body, hop profile and finish was a wake-up call that beer can be more than just a watered-down lager. This notion of experimentation and innovation with beer beyond 'giant brands' led to my first homebrew setup a few months later.
"My best friend (and now co-founder of Southern Grist), Jamie Lee, and I started brewing with different fruits, hop profiles and grain. After a few years of peddling our homebrew at parties we met our head brewer Jared Welch, started our business plan for Southern Grist … and the rest is history. To this day, experimentation and constant innovation still remains as a core value of our brewery."
---
What was Your Game-changing Beer?
Hearing from these game-changing brewers what they remember about their early beer encounters is a reminder of how special any craft beer can be. Think about it: what was the beer that changed your perspective or made you think differently about beer? Even if you don't work in the industry, a brew that makes you excited about beer and trying everything new that you can is a pretty big deal.
CraftBeer.com is fully dedicated to small and independent U.S. breweries. We are published by the Brewers Association, the not-for-profit trade group dedicated to promoting and protecting America's small and independent craft brewers. Stories and opinions shared on CraftBeer.com do not imply endorsement by or positions taken by the Brewers Association or its members.