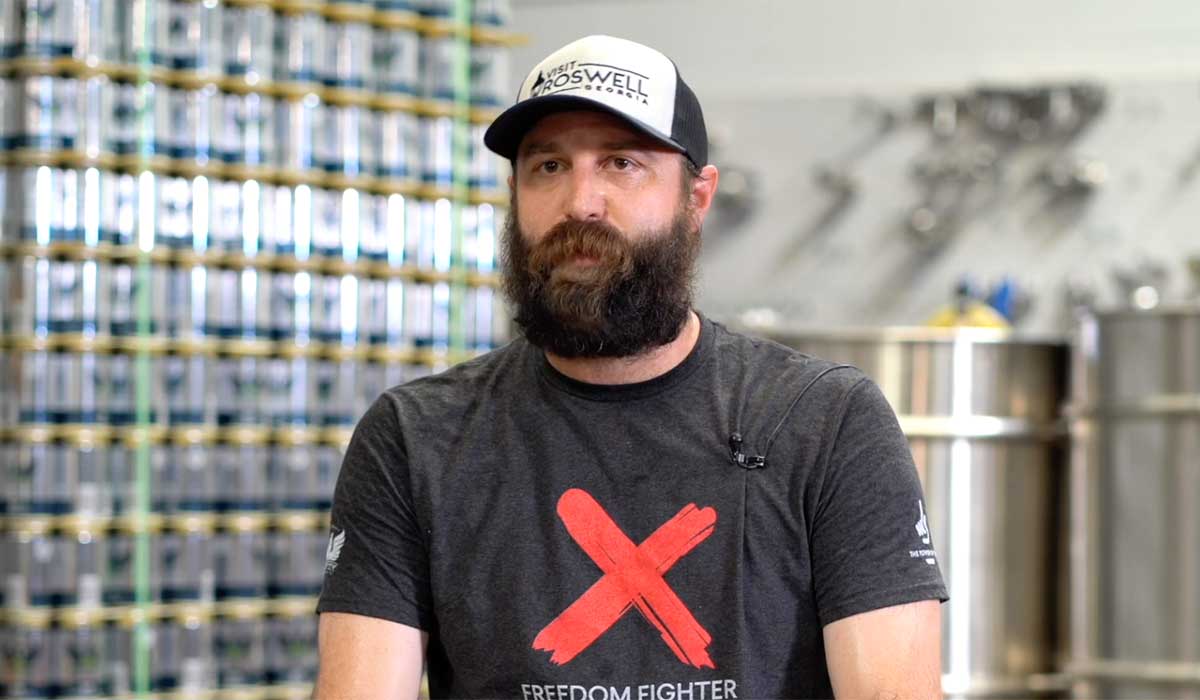 Craft Brewery's Fight Against Human Trafficking Gets Boost from Delta Air Lines
When you buckle into your seat on a Delta flight this month, you may have the chance to buy a one-of-a kind beer–one made with the goal of helping end human trafficking. Gate City Brewing Company in Roswell, Georgia, is teaming up with the airline to feature its Freedom Fighter IPA on all domestic flights in January, which is National Slavery and Human Trafficking Prevention Month.
"What better way to build awareness than to put it on a beer," says Pat Rains, co-founder and head brewer of Gate City Brewing Company. "Atlanta is one of the leading cities in the country for human trafficking and some of the statistics are staggering," says Rain
Gate City Brewing Company created the beer with three goals: inform people about human trafficking, raise money to stop it and include information on its label to help victims escape.
The beer label has facts about human trafficking in Georgia and a hotline number to call for help.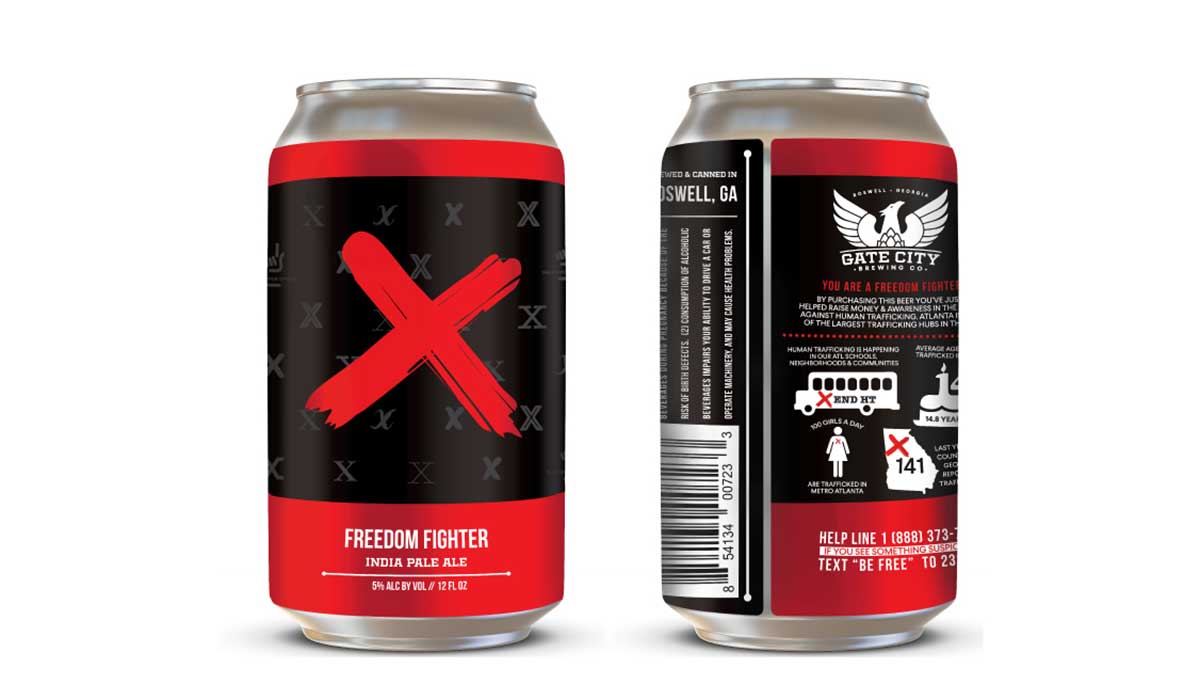 Pat Rains says he was inspired to create Freedom Fighter IPA by a friend in the local rotary club who's active in the anti-human trafficking movement.
"It is happening all around us," says Rains. "It is happening in our communities here in Atlanta and all over the country."
The beauty of the craft beer industry is its hyper-localism. Perhaps more so than many businesses, small and independent craft breweries are uniquely tuned in to their communities. The FBI ranks Atlanta as a known hub for human trafficking, particularly child sex trafficking. Experts point to several reasons: Atlanta's busy international airport, its prime location as the hub of the Southeast and the fact that it's a nexus for several interstates. It's a statistic that surprised and inspired Rains to create Freedom Fighter IPA.
(READ: An Emerging Crop of Community Supported Breweries)
"The first step is really bringing awareness to an issue," he says. "The conversation has to start somewhere and we believe there is no better way to have a conversation than over a craft beer."
Delta Air Lines has been active for years in the fight to end human trafficking. When Delta heard about Freedom Fighter IPA, Gate City's project expanded in a big way.
"There are reported to be more people living in human trafficking and modern slavery today than at any point before in the world," says Allison Ausband, senior vice president of In-Flight Service and leader of Delta's Executive Steering Committee Fighting Human Trafficking. "Although human trafficking can be a dark topic, there are millions of stories we can help end in freedom. Delta refuses to turn a blind eye. We are honored to partner with businesses, like Gate City Brewing Company, who share that bold mission."
"The conversation has to start somewhere." Pat Rains, Gate City Brewing Co.
Delta is making Freedom Fighter IPA available on all flights in January with proceeds going to support charities that work to end human trafficking. Flights include a special in-flight announcement to tell travelers about the beer.
(READ: Two Brewers, Two Towns, and the Unpredictable Kincade Fire)
Gate City Brewing Co. also held a fundraiser featuring Freedom Fighter IPA with all proceeds going towards fighting human trafficking. But that's not enough for Rains. He is taking the fight to the places where victims are most often found.
"We will be rolling out cans in many hotels across Atlanta in January," says Rains.
In addition to Delta, Gate City Brewing has partnered with the Georgia Hotel and Lodging Association to get Freedom Fighter IPA into hotels.
"With hotels and airports being a focus on the fight against human trafficking, we have focused on these two areas first," he says. "We would love to see Freedom Fighter IPA creating awareness for a serious issue in as many places as we can get it."
Rains talks more about the motivation behind Freedom Fighter IPA in the video below.
CraftBeer.com is fully dedicated to small and independent U.S. breweries. We are published by the Brewers Association, the not-for-profit trade group dedicated to promoting and protecting America's small and independent craft brewers. Stories and opinions shared on CraftBeer.com do not imply endorsement by or positions taken by the Brewers Association or its members.