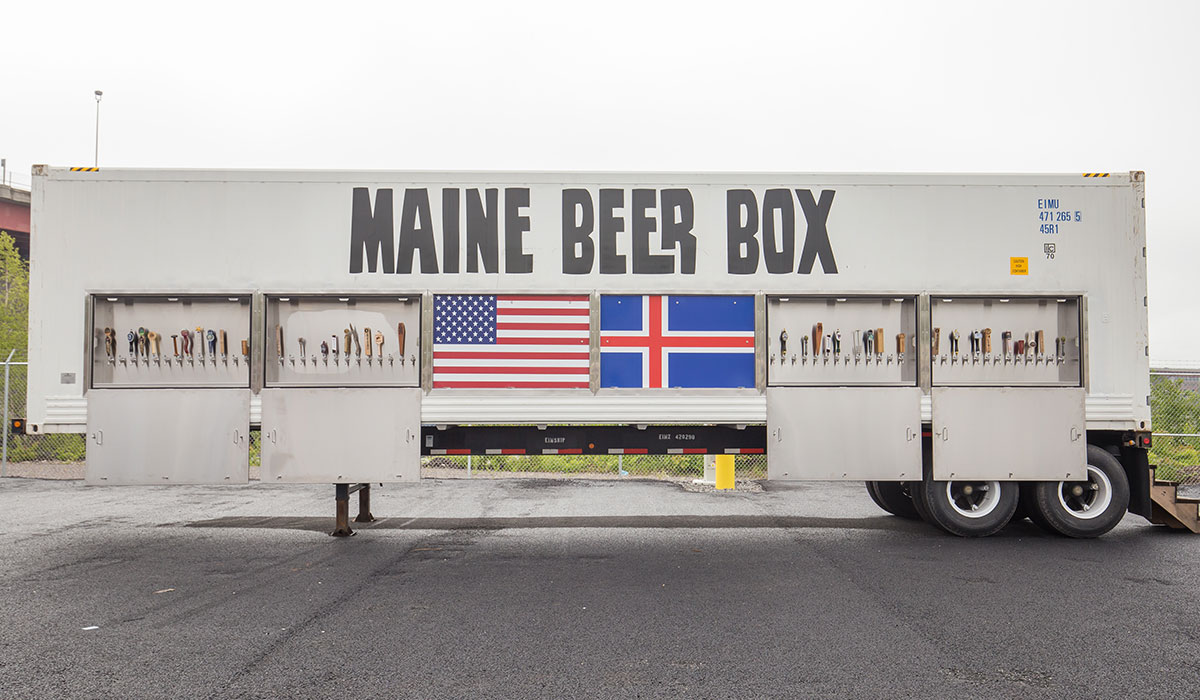 Maine Beer Box Unveiled: A First Look at This One-of-a-Kind Project (PHOTOS)
On Friday, June 2, the Maine Brewers' Guild is unveiling the Maine Beer Box, a major project that's been months in the making. The guild is releasing the project's first photos to CraftBeer.com.
What is the Maine Beer Box? It's a 40-foot shipping container that's been retrofitted for an amphibious craft beer message of goodwill.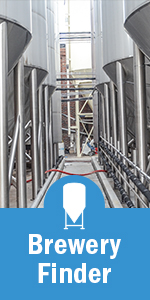 After the unveiling, it'll carry craft beer from more than 50 Maine breweries to Reykjavik, Iceland. On June 24, the beer box will be the centerpiece of BjórFestival ("Bjór" means beer) on Reykjavik's waterfront. Beer will flow out of the container's 78 built-in taps.
(VISIT: 2017's Great American Beer Bars)
A built-in CO2 system keeps the draft lines regulated. During transport, the box will remain at 36-38F degrees to make sure the beer reaches the festival at its top quality.
What prompted the guild to dive into this first of its kind project? Organizers say the Maine Beer Box journey is a symbol of collaboration, which is a cornerstone for small and independent brewers across the U.S.
"Collaboration has been the foundation of our success," says Sean Sullivan, executive director of the Maine Brewers' Guild.
"Iceland's beer scene is on the cusp of rapid growth, and Icelandic brewers are exploring new styles of beer while adapting their business models to accommodate the huge number of tourists visiting their country; it's the perfect time to exchange ideas over a few beers," Sullivan says.
(LEARN: 75+ Popular Craft Beer Styles)
Maine Beer Box: First Photos Released
A lot of love, sweat and beers went into this project.
The Maine Brewers' Guild has posted several photos of people working on the project on its Facebook page, but it hadn't unveiled the full view until now.
"It's looking better than I ever anticipated," Sullivan tells CraftBeer.com.
Check out the beer box's first public photos below.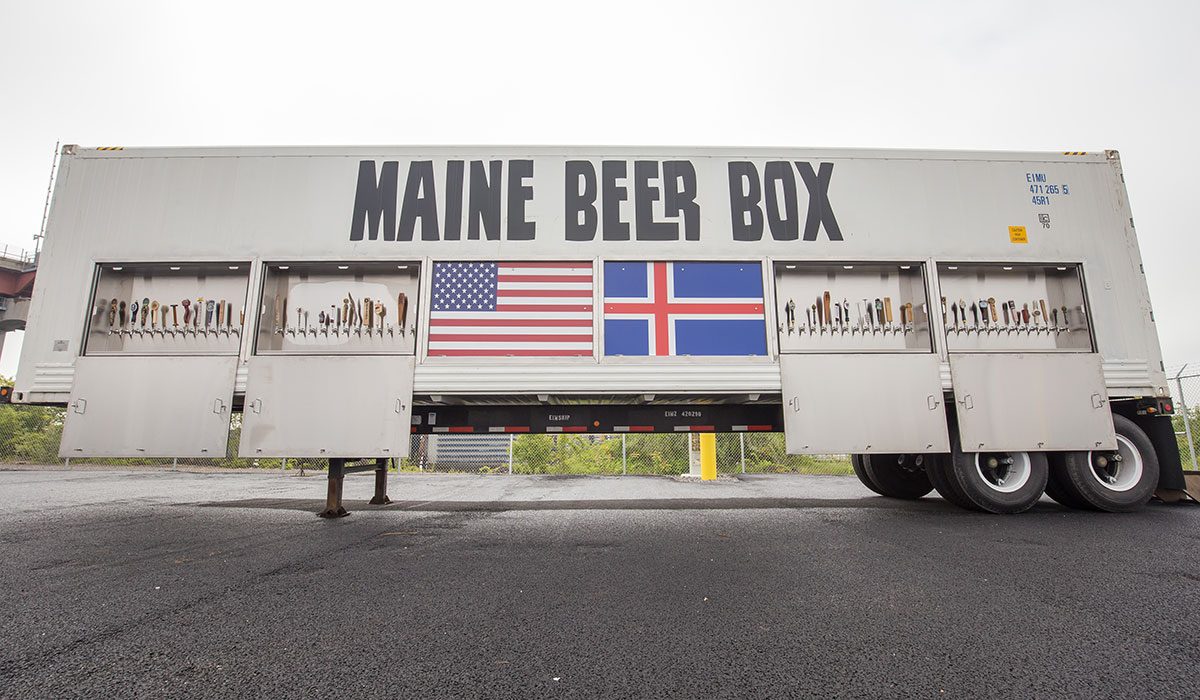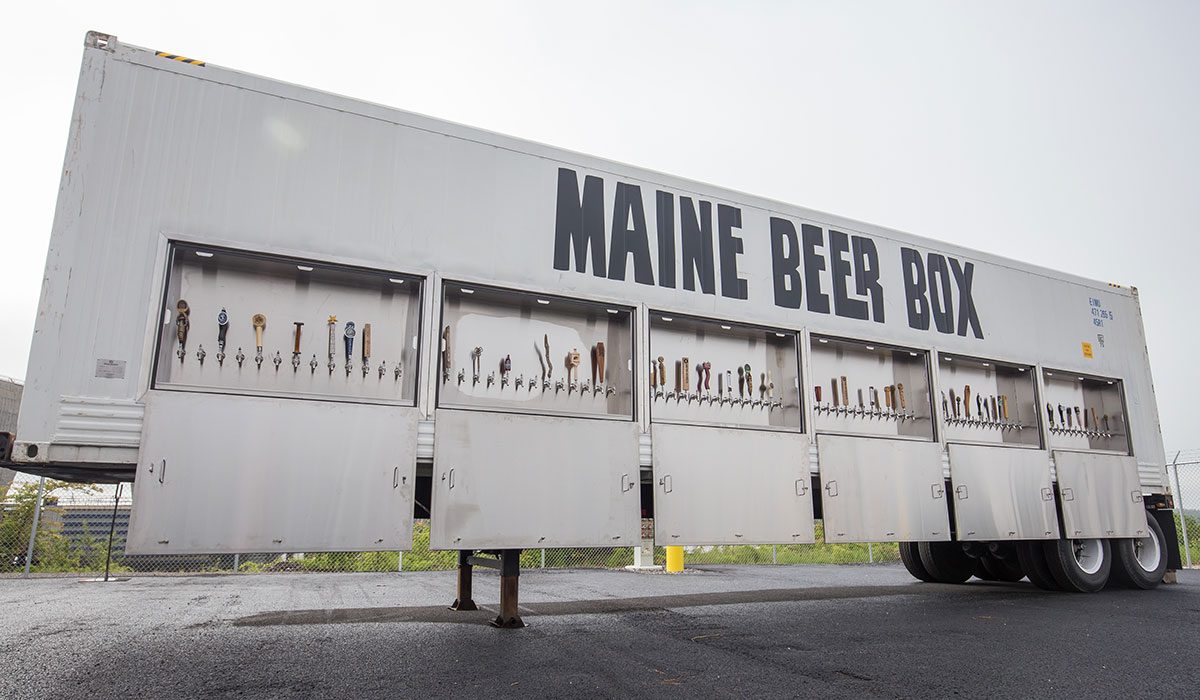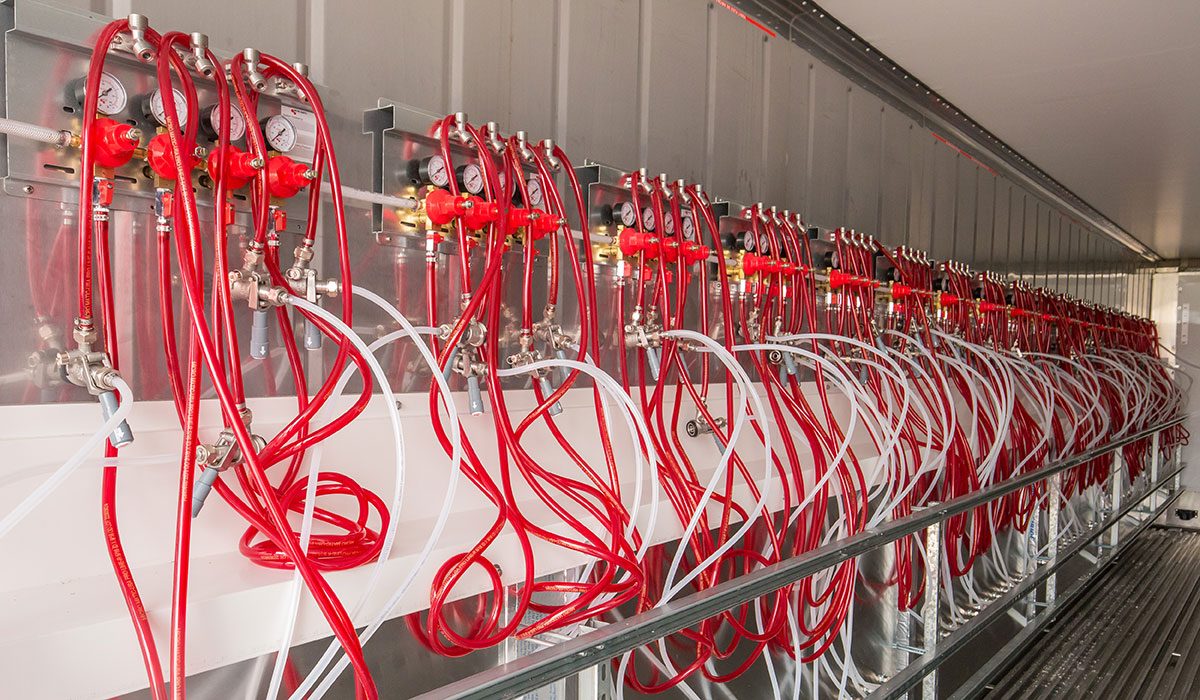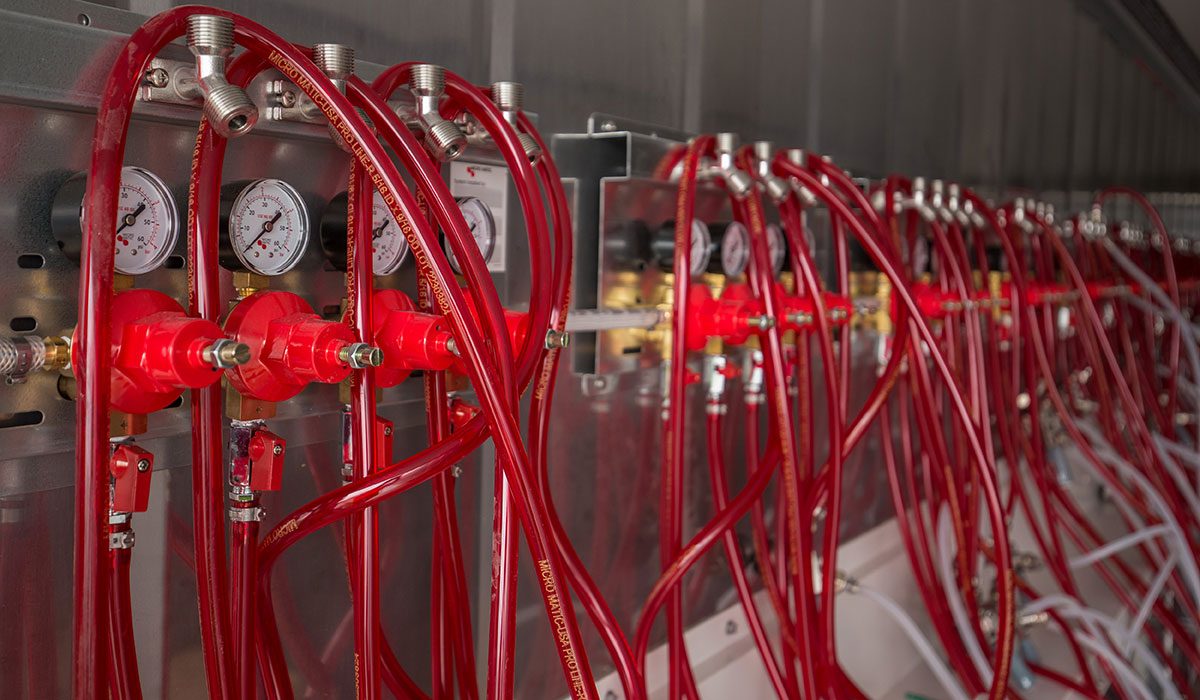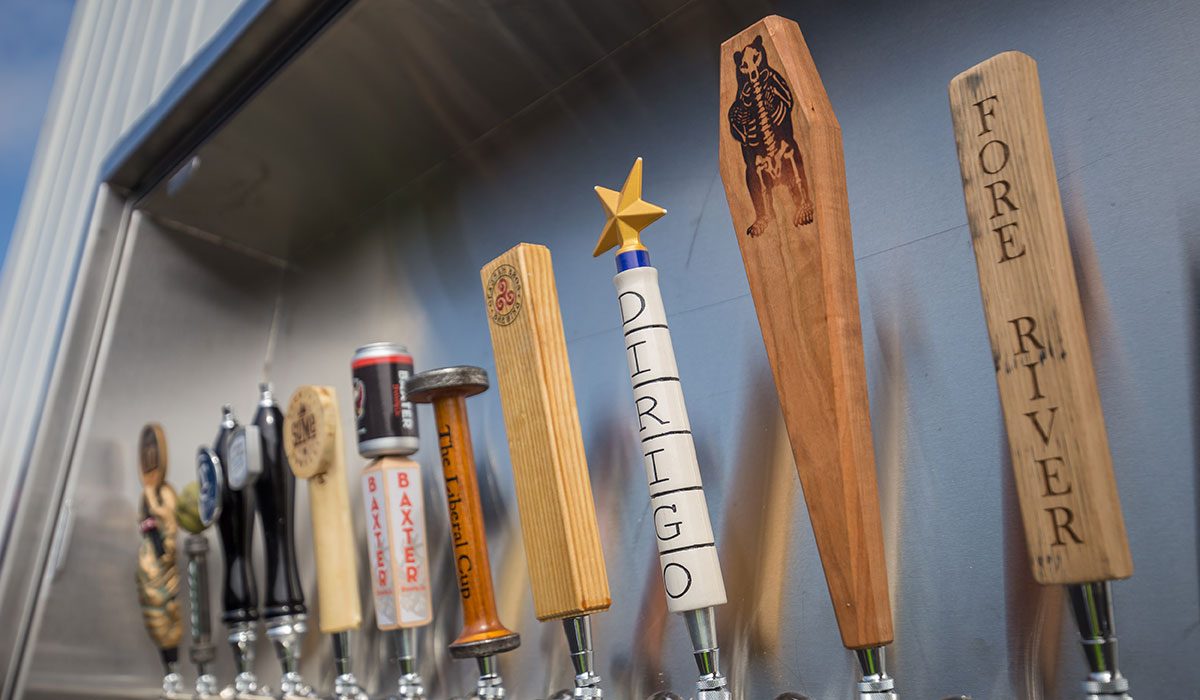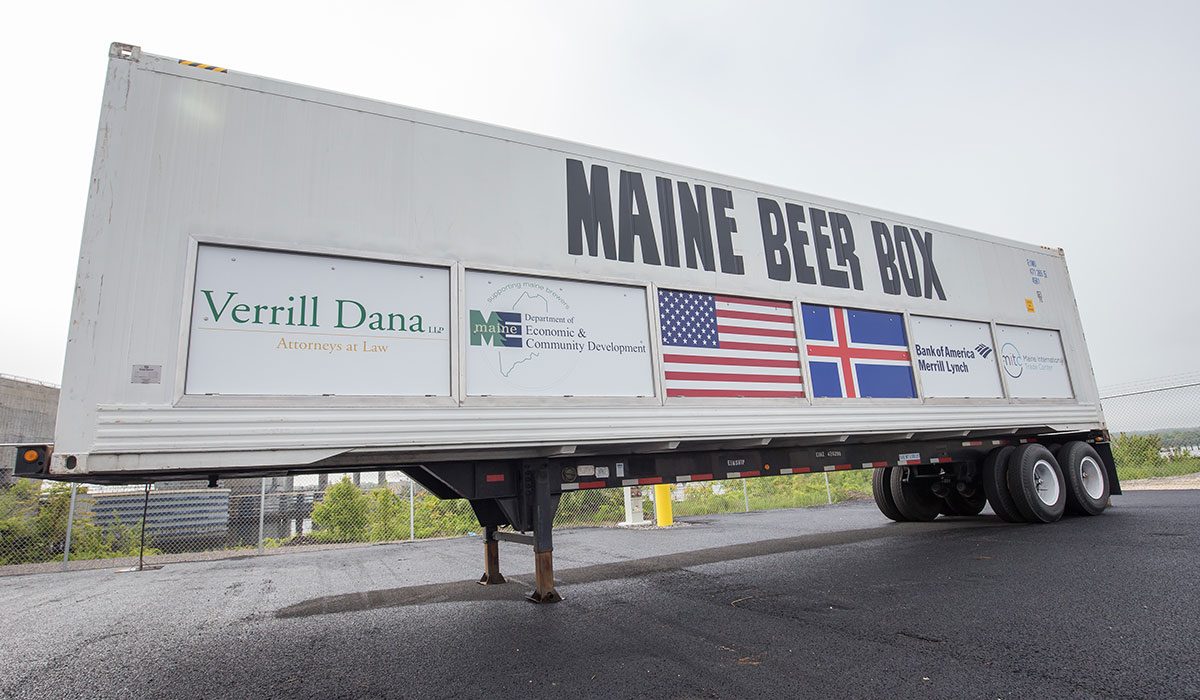 CraftBeer.com is fully dedicated to small and independent U.S. breweries. We are published by the Brewers Association, the not-for-profit trade group dedicated to promoting and protecting America's small and independent craft brewers. Stories and opinions shared on CraftBeer.com do not imply endorsement by or positions taken by the Brewers Association or its members.