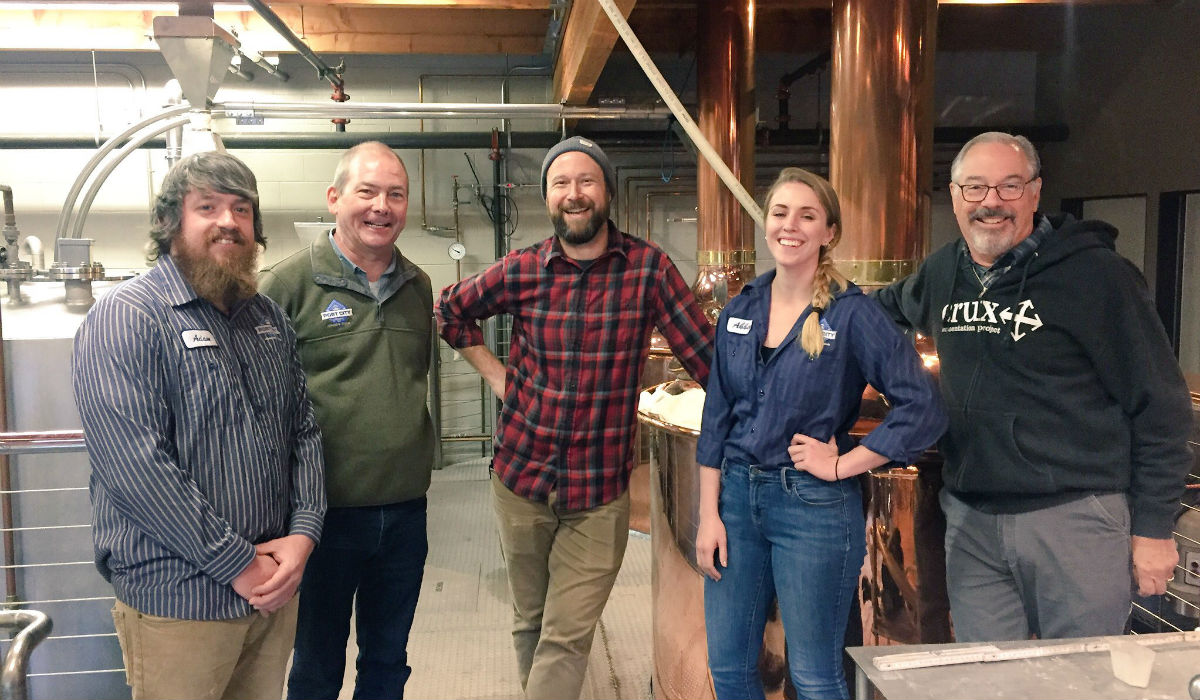 Friendship Between Brewers Leads to SAVOR's Collaboration Beer
A brewery friendship that started at SAVOR has come full circle by the two breweries collaborating to make this year's annual SAVOR beer collaboration: an unusual brew named Brett de Vinum, described as a "barrel aged imperial wit with wine grapes."
Several years ago at SAVOR – an event the Washington Post calls the "Gold Standard of Beer Festivals" — a mutual friend introduced Bill Butcher, the founder/owner of Port City Brewing in Alexandria, Virginia, to Larry Sidor, the co-founder/master brewer of Crux Fermentation Project in Bend, Oregon. This was the beginning of Brett De Vinum's journey.
The two developed a mutual admiration over several successive SAVORs and Craft Brewers Conferences and proposed jointly brewing the annual SAVOR collaboration beer – a beer you can only get your hands on at the event.
(MORE: See Which Brewers are Pouring at SAVOR 2018)
Learning from One Another
Butcher relates, "We quickly realized that we could brew a beer that showed each other's strengths while also serving as a learning experience for one another."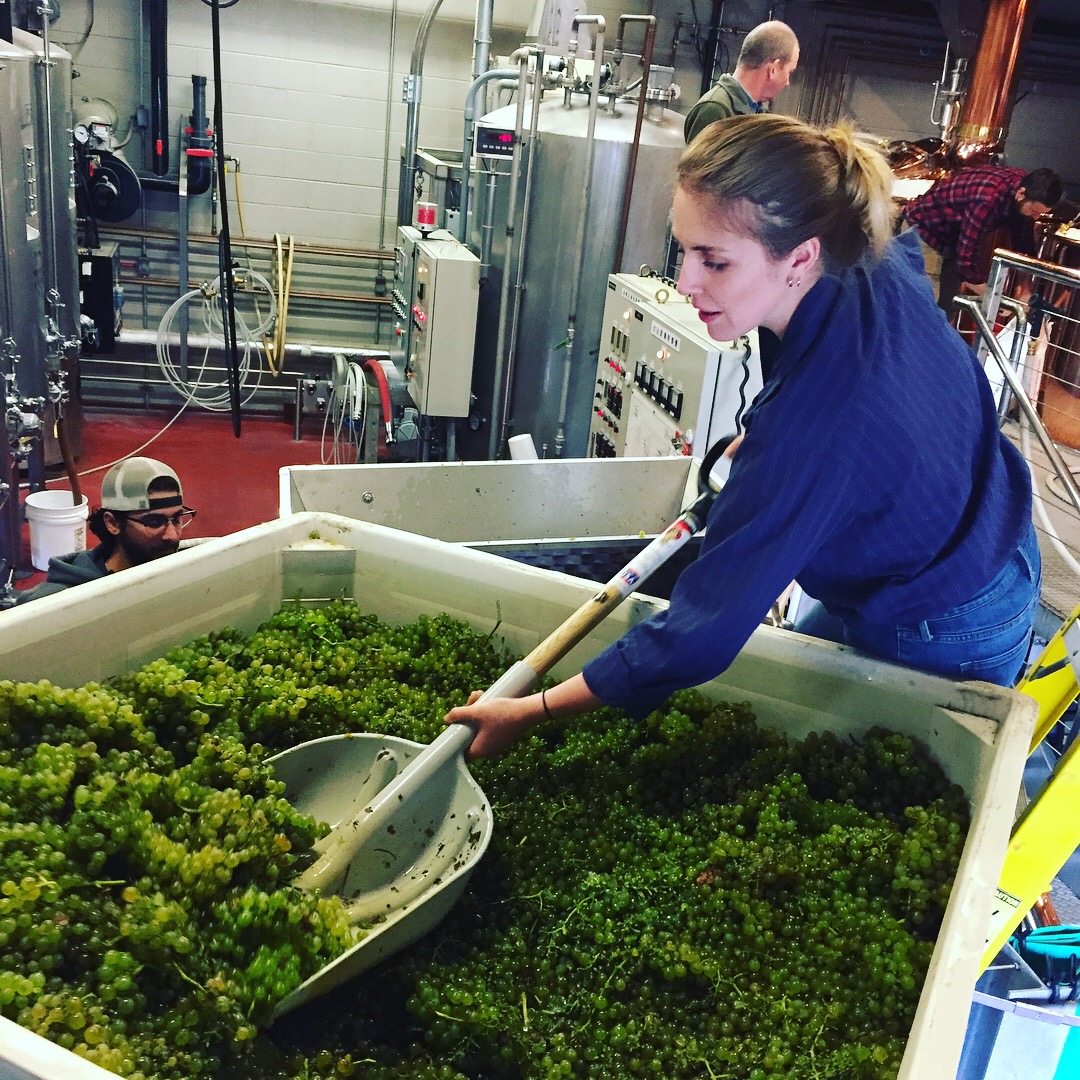 Port City is renowned for its top-selling witbier, Optimal Wit, while Crux is highly regarded for its wild fermentation and barrel aging. Belgian-Style witbiers, made with raw unmalted wheat, as are their Belgian Lambic cousins, are not frequently brewed on the West Coast and are a brewing style Crux wanted to learn about. Crux's expertise in barrel aging fit nicely with Port City's nascent barrel program; Crux's experience with wild fermentation and their familiarity with using fruits in brewing was another fascinating subject for Port City.
The teams at Crux and Port City worked out the basics in a series of calls and emails. They decided the foundation for the 2018 SAVOR collaboration beer would be Optimal Wit, with the traditional orange peel and freshly ground coriander of a wit. The beer would also have a careful addition of Grains of Paradise, a member of the ginger family Port City uses to impart a refreshing pepperiness with hints of citrus and adds a slight zip.
(MORE: Belgian-Style Witbier)
Butcher notes that on one of the conference calls, "We decided to add grapes to the mix for flavor and additional sugar." Sidor tells us, "We selected Viognier grapes because they now grow in Virginia with success as well as thriving in Oregon, giving it an East Coast-West Coast character." Brewers added Pinot Noir grapes to the mix. The beer was then aged in pinot noir barrels.
Brewing the 2018 SAVOR Collaboration Beer
Early in the morning, as the mid-October iridescent Oregon sun rose over the nearby Three Sisters, Mt. Bachelor and Broken Top mountains, brewing began at Crux. The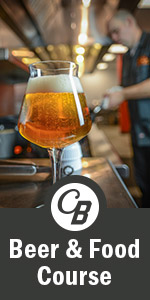 Port City contingent was Bill Butcher, brewer Adam Reza who is in charge of their barrel aging program, and Abbey Temoshchuk, the brewery's quality manager and yeast wrangler. Among the lessons Adam and Abbey learned was that "at the high Oregon altitude, the wort boils at a lower temperature." They add: "It was a full day of learning."
(MORE: Beer and Food Pairing Guide)
The teams blocked two days for brewing in case rain interfered with the fresh grape picking. Three tons of newly picked Viognier and pinot noir grapes were delivered from Oregon's Goschie Farms, a family farm dating to 1885 with its first hops planted in 1904. Goschie has 150 acres of grapes, all grown using SalmonSafe sustainable farming.
In two batches, the wort was brewed with Abbey shoveling grapes through the de-stemmer and then the crusher. The 6,000 pounds equate to 1-1/3 pound of grapes per bottle of Brett de Vinum. The grape juice was added to the wort in a mix of about 60 percent wort to 40 percent grape juice before primary fermentation. Initial fermentation used a traditional Belgian-style witbier yeast, while the secondary fermentation in pinot noir barrels used the Crux house wild yeast strain. After aging for four to five months in pinot noir barrels, the beers were then blended, a joint effort, just prior to bottling in early April.
Both Butcher and Sidor are looking forward to sharing this hybrid brew and hope the SAVOR 2018 attendees "will see what wonderful flavors there can be in beer."
Don't miss testing those wonderful flavors in beer at this year's event. SAVOR 2018 tickets are on sale now.
CraftBeer.com is fully dedicated to small and independent U.S. breweries. We are published by the Brewers Association, the not-for-profit trade group dedicated to promoting and protecting America's small and independent craft brewers. Stories and opinions shared on CraftBeer.com do not imply endorsement by or positions taken by the Brewers Association or its members.