Those who say you can't teach an old dog new tricks must not know many craft brewers. Small and independent breweries around the country are pretty darn good at reducing, reusing and recycling in new and delicious ways. Whether it's finding environmentally friendly uses for spent grain, or repurposing wine and spirits barrels for aging beer, brewers are an innovative group. New Holland even ages their Beer Barrel Bourbon in second use Dragon's Milk beer barrels, yet another tasty example of creative recycling.
Although many craft beer drinkers will associate barrels with their favorite sour ale or oak-aged imperial stout, a barrel's life can extend well beyond its days at the brewery. Artisans across the globe are constantly working to create new products from yesterday's leftovers, and that is nowhere truer than it is with barrels.
(VOTE: Great American Beer Bars 2018)
Here are 21 gift ideas for the beer and food lover in your life, all made from recycled barrels, and just in time for the holidays.
1. Barrel Beer Mug: Each one is handmade from slats of American white oak.
2. Beer Tasting Flight Tray: Sample a flight of craft beers with this arc of miniature pint glasses on a retired barrel stave.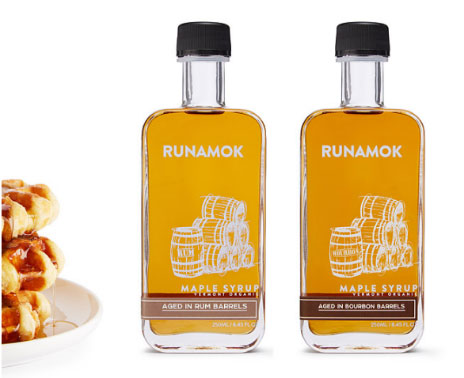 3. Barrel Aged Vermont Maple Syrup: Eric and Laura Sorkin let their organic syrup cozy up in barrels recently used for aging bourbon. I'll bet this would go perfect over this breakfast stout french toast stuffed with bourbon cream cheese frosting!
4. Wall Mounted Bottle Opener: OK, OK. It's technically not made from a barrel, but it could be. Plus, it's a cool way to support your local breweries!
5. Platter/Serving Tray: Perfect for whatever you're pairing your holiday beers with. (P.S. Need help with beer/food pairings? Check out this awesome pairing resource, made by a professional chef and a Certified Cicerone!)
6. Lazy Susan: This turntable is the perfect centerpiece to your next family meal or your next bottle share.
7. Coasters: Keep your craft beer glass off your in-laws' expensive furniture with these coasters, made from recycled whiskey barrels.
(READ: 12 Beers of Christmas)
8. Table Top Candle Holder: Set the mood, Don Juan.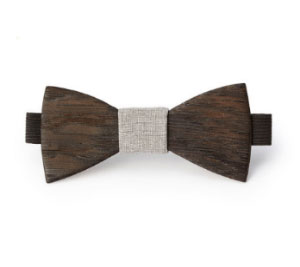 9. Reclaimed Barrel Bow Tie: Perfect for the token hipster in your circle of friends. (Think your circle is hipster-free? Psst: It's you.)
10. Barrel Stave Cross: A unique way to show your holiday Spirit.
11. Decorative Christmas Tree: Made from old wine staves, this tree is perfect for decking the halls when your space is small.
12. Menorah Candle Holder: For your favorite Jewish craft beer drinker.
13. Against the Wall Display Cabinet: Perfect for holding your hot sauce collection (which hopefully includes more than one type).
14. Coffee Table: Made from an old whiskey barrel, these tables can be customized with text. You can also get end tables to match.
(READ: Awesomely Affordable Christmas Gifts for Craft Beer Fans)
15. Half Barrel Light: This half barrel fixture would be perfect for your home bar or pool table.
16. Sink: With a hand-hammered copper basin, this sink is stylish and space efficient.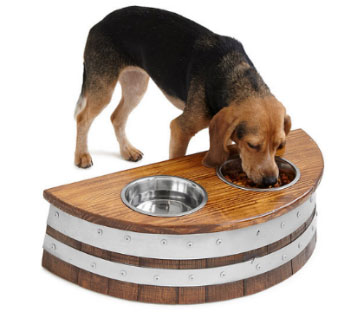 17. Dog Feeder: Give your pooch a rustic dining table with this feeder, made from an upcycled wine barrel.
18. Dog Beds: Your dog may not appreciate barrel aged beer (the Philistine!), but he will appreciate a comfy place to sleep.
19. Reclaimed Whiskey Barrel Planter: Something about this makes me want to sing "Circle of Life."
20. Adirondack Chairs: Go ahead, lean back.
21. Fire Pit: Pull your barrel stave Adirondacks up around this fire pit, while you sip on one of these big beers to keep you cozy.
CraftBeer.com is fully dedicated to small and independent U.S. breweries. We are published by the Brewers Association, the not-for-profit trade group dedicated to promoting and protecting America's small and independent craft brewers. Stories and opinions shared on CraftBeer.com do not imply endorsement by or positions taken by the Brewers Association or its members.