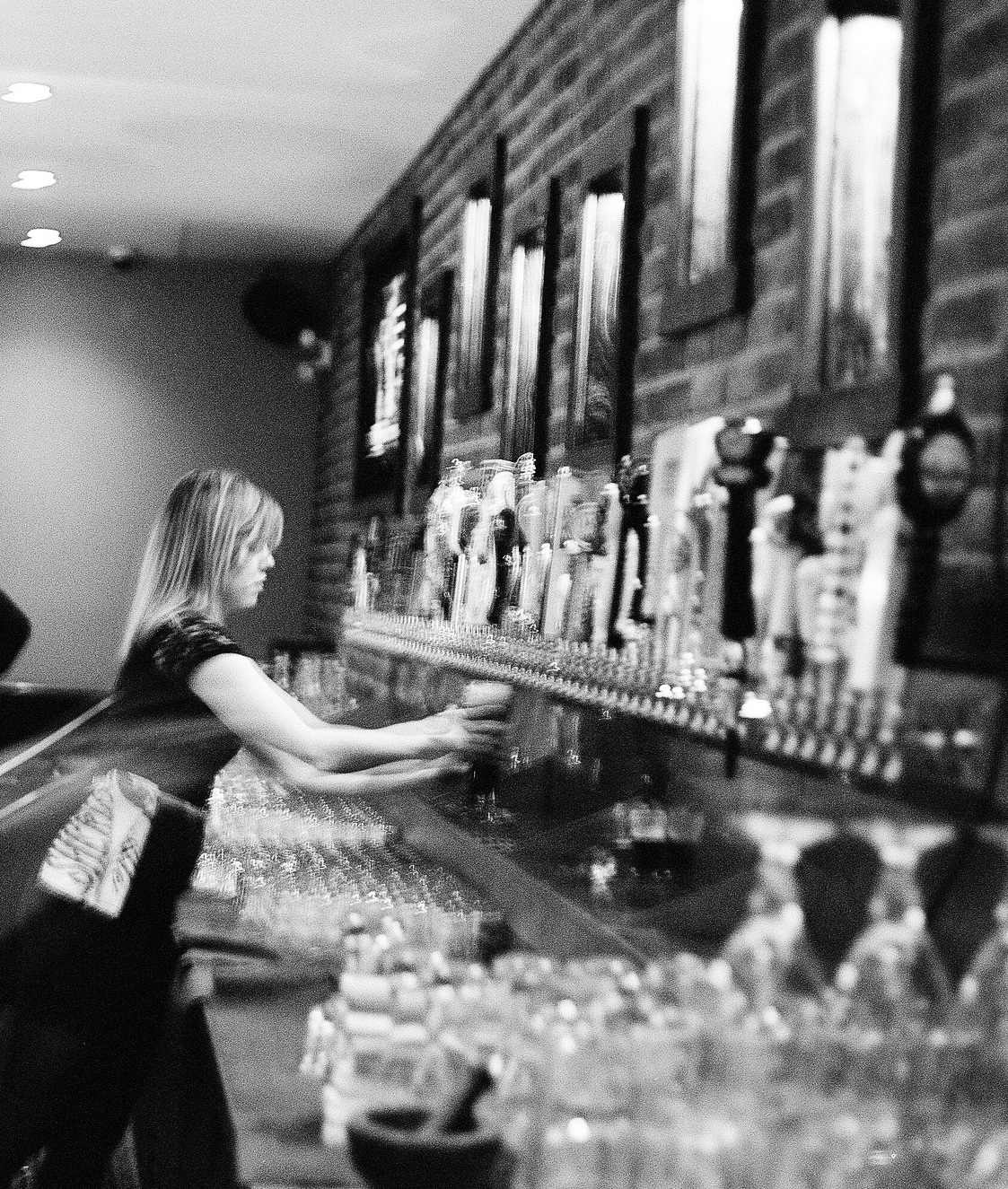 Is the Classic Beer Portfolio a Thing of the Past?
"We make beers that we like to drink, and hope that others will want to drink them too." – Adam Avery, Avery Brewing Co.
I first heard that saying from Adam early on in my craft beer career, but have since heard the general sentiment a handful of times. To me, one of the most striking aspects of the craft beer movement is the independent nature of craft brewers and their business practices.
How a craft brewer decides to market their craft beer, and how that company ultimately develops its brand, is as unique and independent as the beer they produce.
Classic Beer Portfolio vs. Seasonal Line-Ups
A craft brewer must choose their own unique strategy when planning their beer portfolio, which often includes one of two options: 1) a set of core beers, anchored by a flagship¹; 2) a portfolio focused on seasonal² craft beers with no definitive flagship.
Pro Core Brands
In a CraftBeer.com Muse: When's the Next New Thing Not the Next Best Thing?, Troy Paski of Sacramento California's Hoppy Brewing Company (HBC) cautions new brewers against the lure of the constant demand for the next best thing, "With the amount of brewers getting into the industry today, micros, nanos and tasting rooms are caught up in the cycle of producing new big things on a never-ending basis, without the conscience thought of building brands."
While HBC does produce a house draught selection and monthly seasonals in addition to their core line-up, Paski admits the brewery is pushed to its limits and asks, "Has the craft beer industry entered an age of throwaway brands just like the music industry is full of songs du jour?"
Of his core brands, Paski says, "Albeit Hoppy's core brands don't attract all of today's uber beer geeks…they do stand the test of time with those who enjoy drinking a craft beer on a daily basis."
Paski is not the only brewer to develop a brand through mainstay beer offerings. Late last year in a Shaken New Daily article, Bob Sullivan, then VP of Marketing at Boulevard Brewing Company, echoed that the "shiny object syndrome" that many craft beer establishments demand is, "…damaging to all craft brewers, new and established."
The quickly-rotating draught approach can be particularly hurtful to newer brewers who want to develop their line-up using the flagship model. Three-year-old, Edwards, Colorado-based Crazy Mountain Brewing Co.'s Kate Kingsbury puts it, "When the emphasis is always on something shiny and new, there is not as much opportunity to truly perfect a recipe for the small brewer."
Pro Seasonal Offerings
On the other end of the beer line-up spectrum is Mystery Brewing Company (MBC)  in Hillsborough, N.C. From the beginning, Erik Lars Myers has pursued a different path to market: a seasonal-only line-up with no year-round beers.
In his blog, Top Fermented, Myers describes the reasoning behind this model and highlights two factors that have lead him to this approach. "One of them was to capitalize on the fact that people enjoy variety and enjoy seasonal beers," writes Myers. "The other was to differentiate our brands, and not just make another golden, pale, amber, porter, stout, IPA line-up, but to actually fit into the niches that were open in an already-crowded beer market."
Myers has a point. In his blog entry, he cites IRI Worldwide numbers that show seasonals as the top-purchased craft style in off-premise retailers (grocery and convenience stores). Variety and exploration are a huge draw for new craft beer fans. Craft beer drinkers have even been characterized as "promiscuous" by some industry analysts due to their non-committal nature.
Craft Beer is Seasonal
Craft beer is absolutely seasonal, no question. I generally don't crave a spiced winter strong ale in the middle of July, but love a strong imperial stout in January. MBC plans their production schedule around the types of beers people will likely be interested in during each season.
Seasonal-focused lineups seem more apt to capitalize on the small yield and short growing seasons of uber-local ingredients. This is not to say a brewer's flagship can't be brewed with local ingredients, they often are. But, since many beer styles have a seasonal connection, could the investment spent on the year-round production of a flagship be better spent on additional seasonal offerings?
Which is Right?
A flagship requires more investment and time to build brand equity, and with that investment, there is no guarantee that the wind won't eventually go out of its sails. Seasonals do appear to allow breweries to be more nimble, but in uncertain times, wouldn't an owner welcome a sturdy fleet capable of weathering the storm? Is seasonality a long-term solution, or will these models eventually require a flagship to stay successful.
Bottom line, does a brewery need to build a brand around a certain type of product line, or can the brewery be the brand itself? Has the game changed so much that brand development is losing effectiveness on today's promiscuous drinkers? Time will tell. What do you think?
¹A beer is referred to as flagship when it garners the majority of the company's sales. In general that beer is produced year-round and consumes a majority of marketing efforts.
²Seasonal beers are produced annually, but timed to be ready during a specific time of the year. For example, pumpkin beers are usually released in the fall, when the vegetable is harvested, perfectly coinciding with Halloween and Thanksgiving.
 Photo © Daveography via Flickr CC
CraftBeer.com is fully dedicated to small and independent U.S. breweries. We are published by the Brewers Association, the not-for-profit trade group dedicated to promoting and protecting America's small and independent craft brewers. Stories and opinions shared on CraftBeer.com do not imply endorsement by or positions taken by the Brewers Association or its members.