Hip-hop duo Run The Jewels is known for critically acclaimed albums that fuse punchy raps with brawny beats. But keen-eyed craft beer fans know them for a series of brewery collaborations over the last 18 months.
Interboro, Pipeworks, J. Wakefield, Mumford and Creature Comforts have all worked with the group, producing CBD-infused double IPAs and bourbon barrel-aged porters named after song titles.
"It became really clear to us that the whole beer community is as passionate and creative about their craft as we are about ours," says El-P, a Brooklyn-based rapper and producer who makes up Run The Jewels alongside firebrand Atlanta emcee Killer Mike.
Hip-hop and craft beer might seem like odd bedfellows. But with artists like Run The Jewels leading the charge, authentic relationships and foundations are being forged.
(VISIT: Find a U.S. Brewery)
How Hip-Hop Craft Beers Started
It didn't used to be this way. Drinking was traditionally associated with the low-brow swigging of 40 ounces of malt liquor or high-end quaffing of champagne in hip-hop culture.
In the early '90s, artists including The Notorious BIG, Ice Cube and the Wu-Tang Clan recorded promotional raps for St. Ides malt liquor. When hip-hop cracked the mainstream later in the '90s, P. Diddy and Jay Z endorsed brands like Ciroc vodka and Armand de Brignac champagne. The $850 bottles of bubbly flaunted as status symbols rather than sipped for their nuanced floral notes.
But a watershed moment occurred in 2007, when the booksmart Brooklyn-based underground hip-hop duo Junk Science teamed up with Sixpoint Brewery to create a limited run of Gran'Dad's Nerve Tonic. It was an imperial red ale inspired by a fictional fillip the group titled an album after. Jesse Ferguson, whose Embedded record label was releasing the group's music, conceived the collaboration.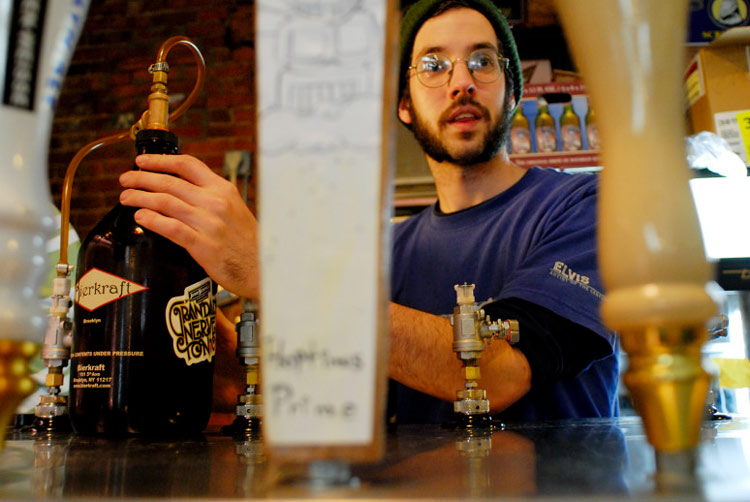 "At that point the music industry was falling apart and nobody was selling albums," says Ferguson. He managed El-P's now-shuttered Definitive Jux label before eventually switching to craft beer and founding Interboro.
"I thought this would be a good way for artists to monetize their brands and a good way for breweries to get exposure in the music industry. I see the two as very similar markets in terms of niche lifestyle marketing," he says.
Junk Science and Sixpoint founder Shane Welch set a meeting. The duo discovered that Welch "was into some underground rap stuff," recalls Baje One. Welch vibed with the album and came up with a hoppy and funky beer.
(PLAN: Discover Beer Travel Destinations)
Paying Tribute in Fermented Form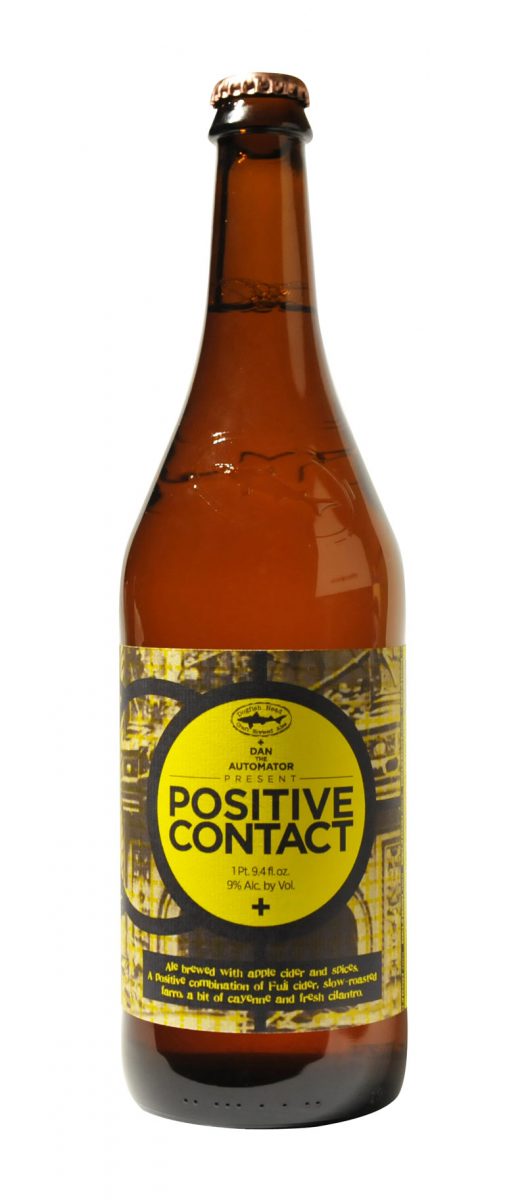 Since the pioneering Junk Science and Sixpoint beer, brewmasters have frequently paid tribute to their favorite rappers in fermented form.
Grimm has served up a honey-laced Bees In The Trappe Belgian ale in homage to Nicki Minaj. Twisted Pine used ghost peppers to infuse its Ghostface Killah beer. Stillwater Artisanal wins the rap pun spoils with Hopvine Bling, named after Drake's mega-hit.
But some collaboration goes deeper. For instance, the 2012 release of Positive Contact was created by Dogfish Head brewers and the sci-fi-styled Deltron 3030 trio, whose debut album featured cameos from Damon Albarn, of Blur and Gorillaz fame, and Sean Lennon.
"[Dogfish Head founder] Sam Calagione is a fan of the music and knew I was a big food fan," recalls Dan The Automator, the group's producer. Automator says that the beer was originally pitched as a drink to pair with food. Deltron visited Eataly, an upscale indoor Italian market in New York City, to test various ingredients with a selection of neutral beers.
"After we got the taste direction, Sam added a couple of special touches, one of which was farro," says Automator. He describes the finished beer as a German ale with an apple overtone.
Artists Giving Batch Feedback
Houston's brawny-voiced Slim Thug, whose 2005 debut album was released on Pharrell Williams's record label, also claims a fruit-forward brew. A pineapple wheat ale called Bo$$ Beer was created at the city's 8th Wonder Brewery in late 2016. Previously, 8th Wonder has collaborated with local rappers Bun B on an apple kolsch and Paul Wall for a kristalweizen.
Ryan Soroka, the co-founder of 8th Wonder, stresses that each artist gives feedback on test batches during the brewing process. For Slim Thug's brew, the rapper even had a demographic in mind.
"Other artists are doing vodkas and champagnes, so I wanted to do something different," says Slim. "Texas is a big beer state. So I wanted something for the common working person who's not necessarily wanting to pop bottles in VIP sections."
Hip-Hop Craft Beers' Broad Appeal
This idea of rappers and brewers working together to appeal to the everyday beer drinker is embodied by Run The Jewels' Panther Like A Panther series. Pipeworks in Chicago, J. Wakefield in Miami and Interboro in Brooklyn rolled out the stouts and porters last year.
"We wanted to make a beer that we thought would be approachable for the non-initiated beer geeks but also interesting enough that beer geeks would be driven to try it," says Jesse Ferguson.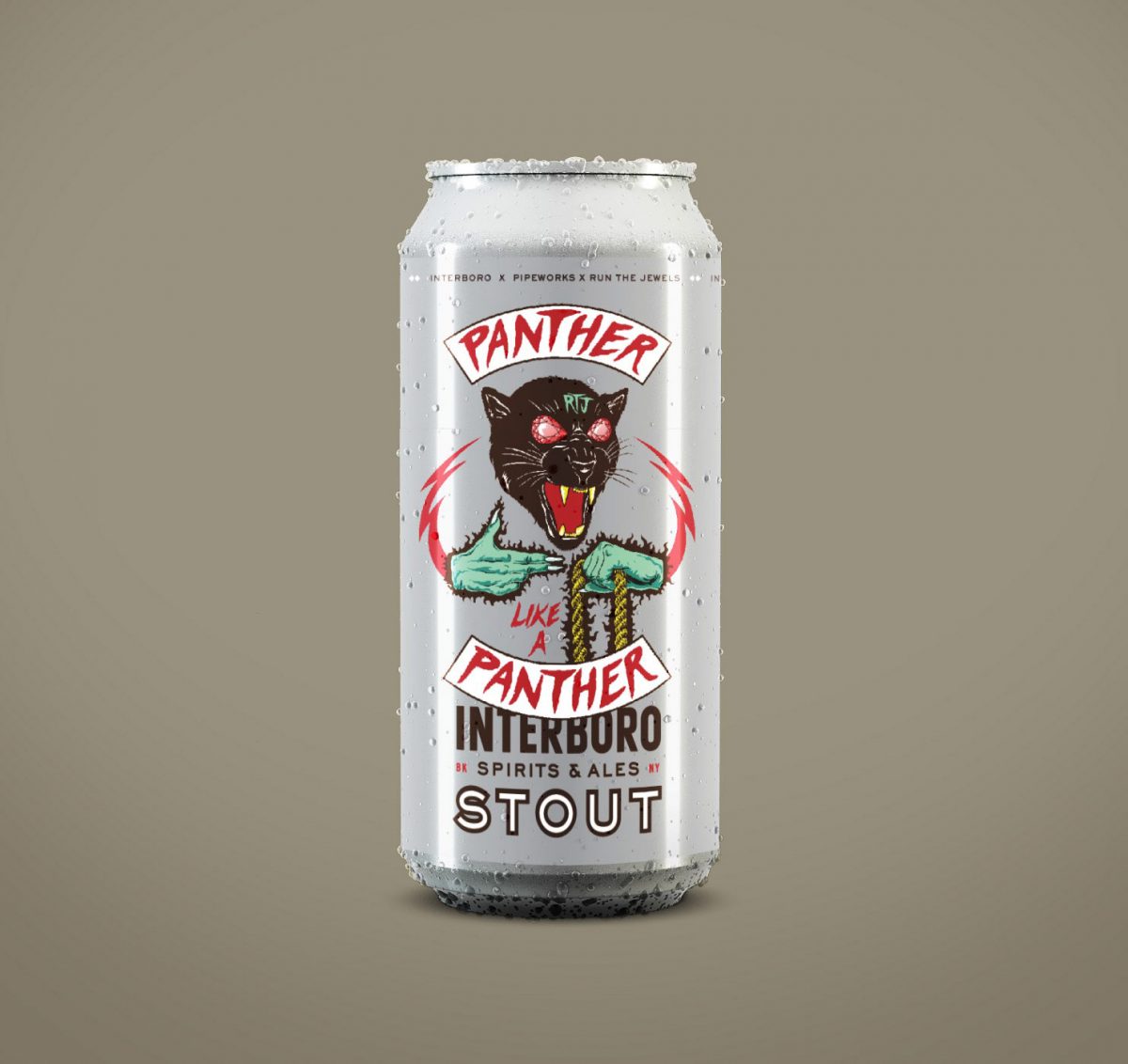 Pipeworks' version of Panther Like A Panther took form as a 7.5% ABV porter. The brewery's Kate Brankin says Run The Jewels were all about creating "a beer you could really drink." So Pipeworks tried to keep the ABV down while aiming for "something roasty, but on the drier side and nothing cloying," she says. Brankin adds, "30 percent barrel-aged beer blended into fresh porter was the sweet spot to pick up the bourbon, oak and vanilla notes from the barrels and still get the fresh clean malt character from the base beer."
El-P says the opportunity to release a series of beers "felt right and not like some shitty money grab."
"It feels like something we can be proud of and play with creatively," he says.
Six Run The Jewels beers are now available, including a Legend Has It pilsner, a Stay Gold IPA, and a Down double IPA.
You could legitimately enjoy a paired beer flight while listening to the group's last album, matching beers with song titles. Asked about the potential to expand the beer line into a full on Run The Jewels brewery, El-P just laughs. "Crazier shit has happened."
(READ: My 100-mile Denver Beer Hike)
Moving From Hip-Hop to Craft Beer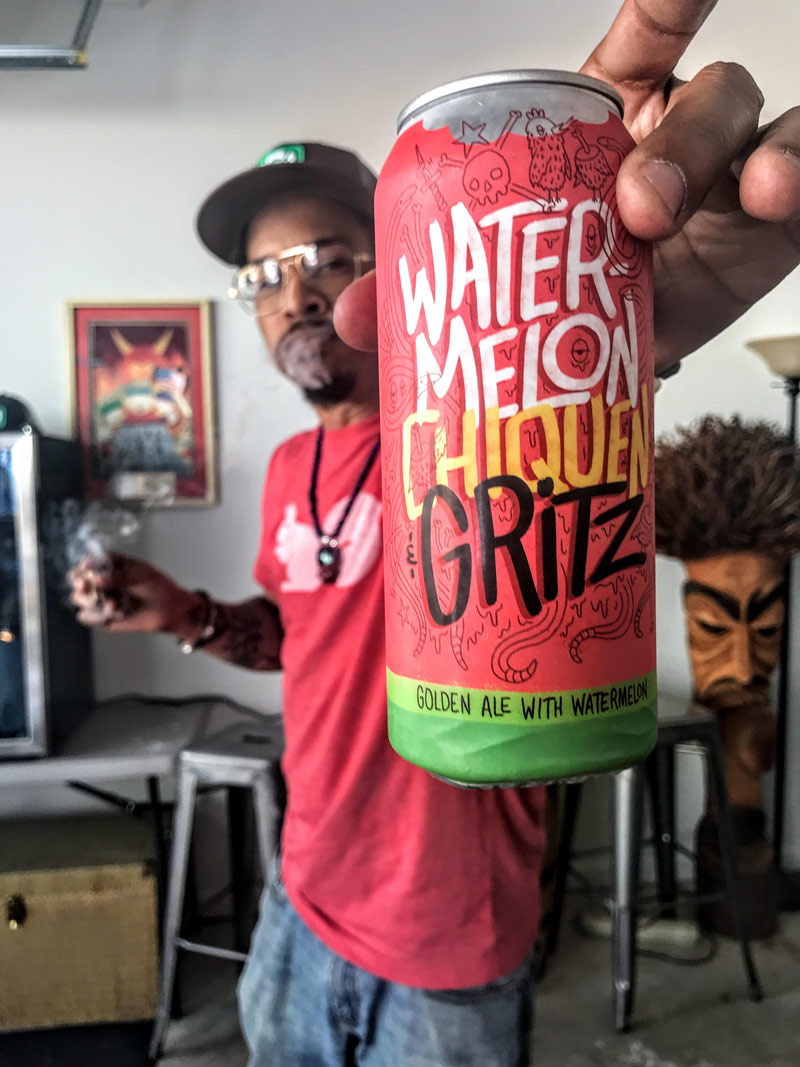 Atlantucky has already reached that milestone in Atlanta. It's a homebrewery venture from the Nappy Roots, a soulful hip-hop group who scored a Grammy nomination with "Po' Folks" in 2003.
The seed of Nappy Roots' brewing ambitions began on tour. Fish Scales and Skinny DeVille from the group realized hitting up local breweries was a smart way to spread word about that night's gig. Scales and DeVille started learning the science of brewing after being around brewers and craft beer fans.
"That's when we started brewing out of my house, probably about a year ago," Scales says.
A debut collaboration with Monday Night Brewing largely involved the group "watching them make a beer and putting our name on it," Scales says. But then they dove head first into experimental homebrewing sessions.
Overcoming an early first batch hiccup, where failed fermentation produced "something like tea or mop water," the first Atlantucky beer was a West Coast IPA. Now Atlantucky makes 15 different brews. Honey I Drunk The Beer, an American honey wheat brew, is the brand's signature drink.
"Get Up And Make It Work"
Between artist and brewery collaborations and independent ventures, the roots of a fertile hip-hop and craft beer scene are being laid. Echoing El-P's sentiment, Scales says both cultures are ingrained with a strong independent work ethic. This has helped build bridges.
"In hip-hop, in the '80s, it was a huge thing to keep it real and don't sell out to the major [labels]. We learned how to do business as indie artists with major corporations. And craft beer is in the middle of that stage now," he says
After a beat, Scales adds, "But it's all about work ethic, man. Craft beer is something you have to get up and do every day. It's an independent way of thinking, an artistic way of thinking, and that's the same with hip-hop. We have to get up and make it work."
CraftBeer.com is fully dedicated to small and independent U.S. breweries. We are published by the Brewers Association, the not-for-profit trade group dedicated to promoting and protecting America's small and independent craft brewers. Stories and opinions shared on CraftBeer.com do not imply endorsement by or positions taken by the Brewers Association or its members.