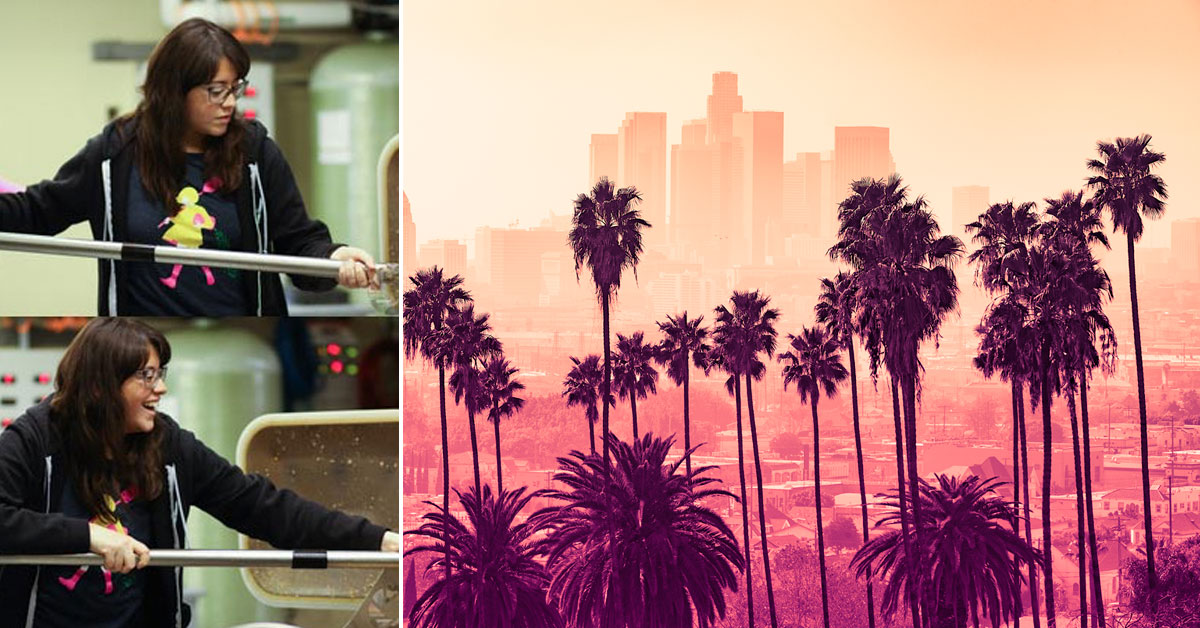 L.A.'s Latina Brewers Seeing 'Cultural Shift'
Angel City Brewery, a 69,000-square-foot warehouse turned brewery in a buzzy neighborhood of downtown Los Angeles, sees an endless stream of tourists and locals alike who come to sample the beers, take a tour and snap the obligatory Instagram-worthy photo with artist Colette Miller's "Angel Wings" street art. As the brewery's operations manager, Zaneta Santana runs a tight ship overseeing staff and dealing with the occasional customer asking to speak to the manager. She receives the occasional puzzled look when she responds with: "You're speaking to her."
"Some guests don't give me the same respect they would a man, but luckily, I can hold my own," Santana says.
People sometimes assume that only undeniably beer-loving "bros" are the ones running homebrew operations or owning and operating breweries. But Santana, like other Latinas who are working in beer, or homebrewing — or both — are bringing diversity to the craft beer community and helping to shift widely held preconceptions one home-made beer at a time.
"Culturally, there are still shifts happening," Santana says. "People are still surprised to learn that I homebrew and I hear from other women working at breweries that people aren't used to women talking about or with authority on beer."
(More: Soak Up Vacation Vibes at Craft Breweries in Beach Towns)
Some women brewers have said they feel more easily accepted into the craft beer community than in other industries, however, similar assumptions about a women's knowledge on brewing-related issues or abilities can make breaking into the industry difficult for some women, Santana says.
Nevertheless, women across the U.S. are cracking the beer glass ceiling. Nationally, the Pink Boots Society, an organization of women in the brewing industry, has grown from 16 members when it was founded in 2007 to more than 2,400, reports Forbes.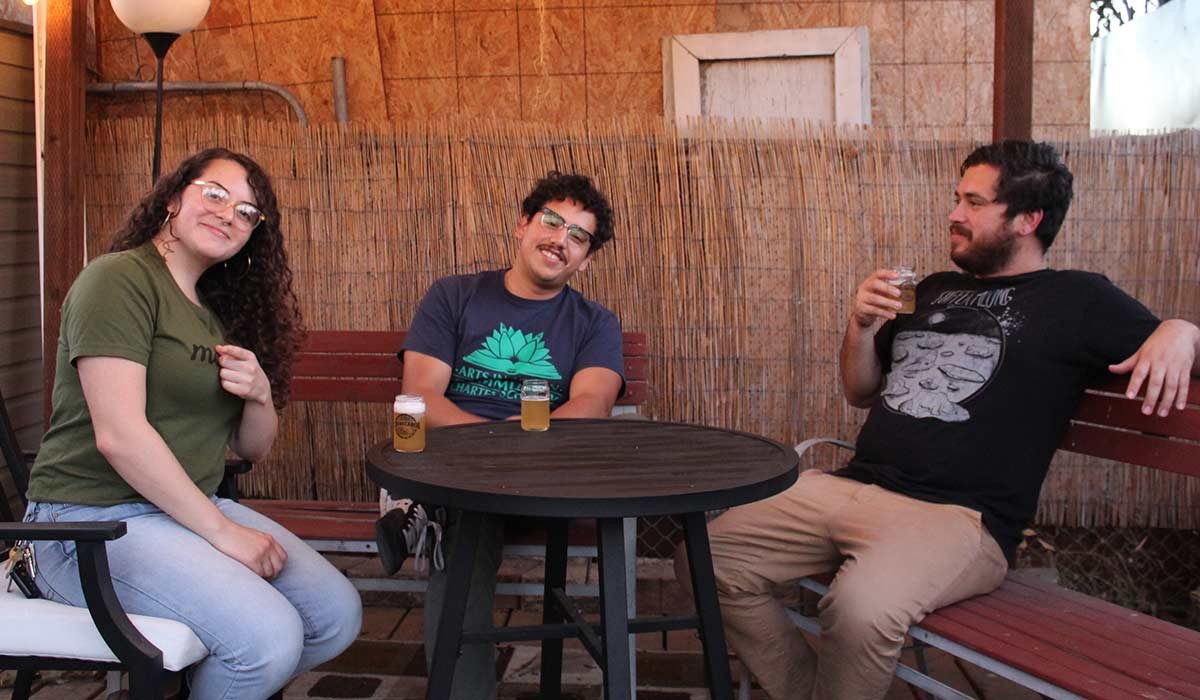 To get her foot in the door, Santana took a job as a barback at Angel City Brewery, collecting empty mugs of beer. She's been a bartender, keyholder and assistant manager before working her way up to her current managerial position.
(More: Pride, Not Prejudice: Brewing Safe Spaces for the LGBTQ+ Community)
"After seeing everything behind the scenes I was eager to learn more and any opportunity I had to learn — from the brewing process and the ingredients used to serving beer — I wanted to take it all on," says Santana. She's used that knowledge to develop South Central Brewing Company, a trio of homebrewers made up of Santana and two other partners, who work together to share their beer and plan to open a brewery in South Central L.A. soon.
To make a name for herself as a Latina in the industry, Santana approached extra hours and opportunities to learn with ease, but it wasn't always so easy.
"I felt intimidated because I didn't see many women or people from communities of color, and seeing that really helps to encourage people to learn more and step outside of their comfort zones," says Santana, who says that she's had to overcome imposter syndrome, self-doubt and feelings of inadequacy throughout her career.
Los Angeles Homebrewing Club is Changing the Game
Liliana Madrid, a Los Angeles native, homebrewer and bartender at Jackson Street Brewery in Iowa, reiterates the need for more representation in the industry. Madrid and Santana are both members of SoCal Cerveceros, a Los Angeles-based homebrew club, the largest Latinx homebrewing club in the nation. She adds that SoCal Cerveceros (SCC) is far from a boys' club and has made a point of welcoming women and other non-Latinos into their ranks. With more than 130 members, the club is made up of as many women as men.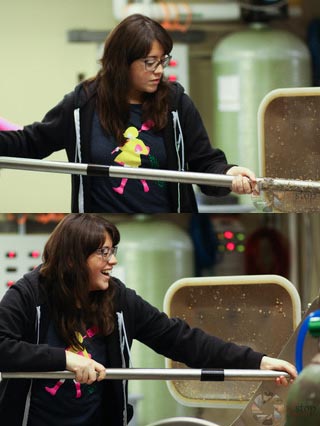 "Homebrewing is the gateway to having women more involved in the industry on larger scales, and SCC is switching up the game by being open to having women join," says Madrid. She adds that being involved in a homebrewing association can also help women build their networks in the industry.
(Seek the Seal: Independent Craft Brewer Seal)
The group meets at different locales throughout Los Angeles to exchange beers and share feedback and pointers. As a group, they've organized sold out beer festivals in 2018, like ColdXela and Dia de Los Cerveceros y Cocineros, that allowed members to share their homebrews and establish a reputation with the public.
"There has been an increase in people of color in craft beer and SoCal Cerveceros has been huge in helping to create and maintain a sense of community amongst women and people of color in the industry," Santana says. "A lot of us felt either intimidated or uncomfortable, like we didn't belong because it's only natural to want to see people that look like you when you feel a connection to a certain craft."
As a first-generation Latina pursuing an unconventional career path, it was an uphill battle for Madrid to get her family to understand her career in brewing and how she'll earn an income that would allow her to support herself and a family.
"They didn't think a brewery was somewhere a Latina should be working, but they've since warmed up to the idea. They now support the fact that I love brewing and they try the beers I make. They don't like them, but at least they try them," Madrid says, laughing.
Looking to Latin America for Flavor Inspiration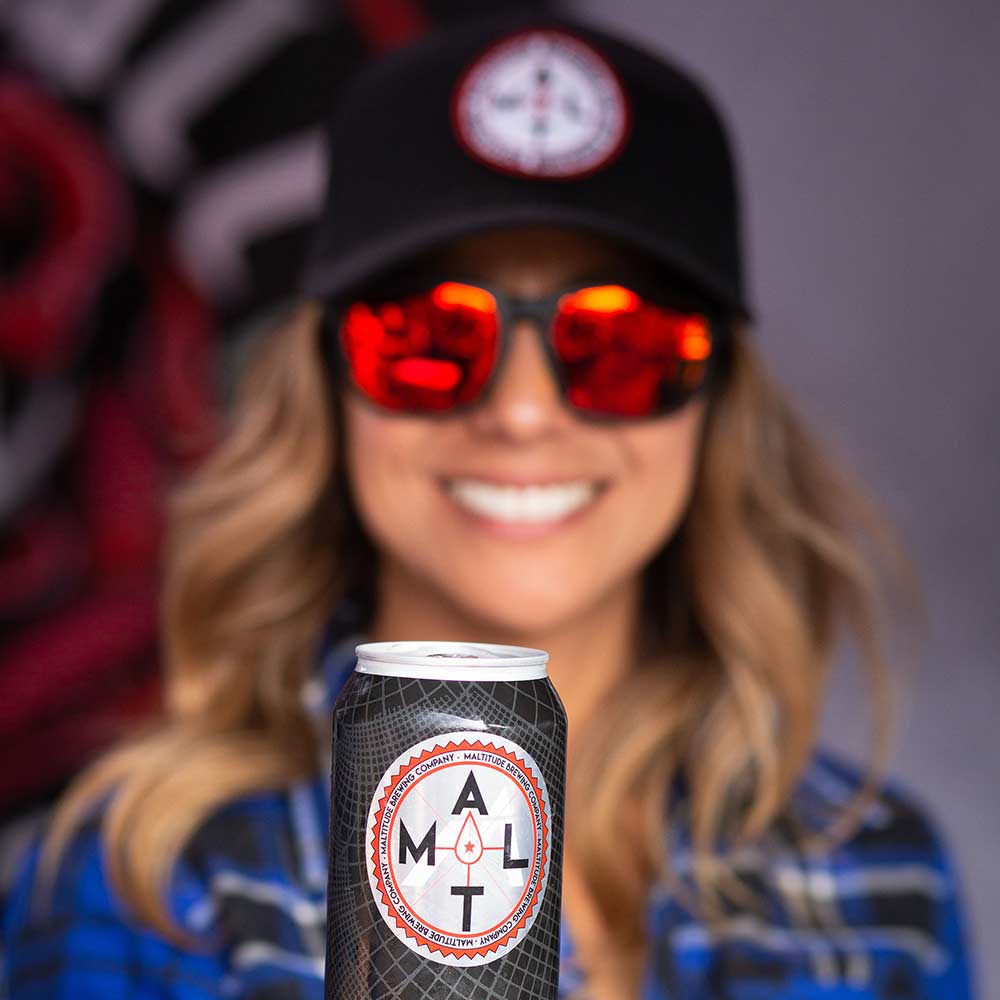 Some Latinas, like homebrewer and SoCal Cerveceros member, Sandra Toledo, explore the traditional and complex flavors of Latin America for flavor inspiration. After a bit of trial and error, Toledo concocted a Mexican chocolate stout using the irresistible combination of cinnamon and chocolate Ibarra. To brew her saison, Toledo adds pulpa de tamarindo to the recipe, pulling inspiration from the tamarindo candies her mom made and had her sell as a girl in Mexico.
(Explore: Breweries Near You)
"I'm from Mexico, so I always liked tortillas hechos a mano — nothing from a can or frozen. I was raised like that, so when we started doing the grain process in brewing, I fell in love with it because it was so natural," says Toledo.
Toledo and her husband are currently working on perfecting their homebrew recipes and scouting spaces to transition their homebrew operation, Maltitude Brewing, into a brick and mortar location. Once the brewery opens, Toledo would be joining a small minority of women in top brewery roles.
"I didn't see too many women making beer, especially Latinas, but we exist and we're gathering together now. Being a woman and a Latina involved in this, it's exciting," Toledo says.
And the craft beer community can rejoice because with more diversity comes more innovation and – hey – more beers.
CraftBeer.com is fully dedicated to small and independent U.S. breweries. We are published by the Brewers Association, the not-for-profit trade group dedicated to promoting and protecting America's small and independent craft brewers. Stories and opinions shared on CraftBeer.com do not imply endorsement by or positions taken by the Brewers Association or its members.