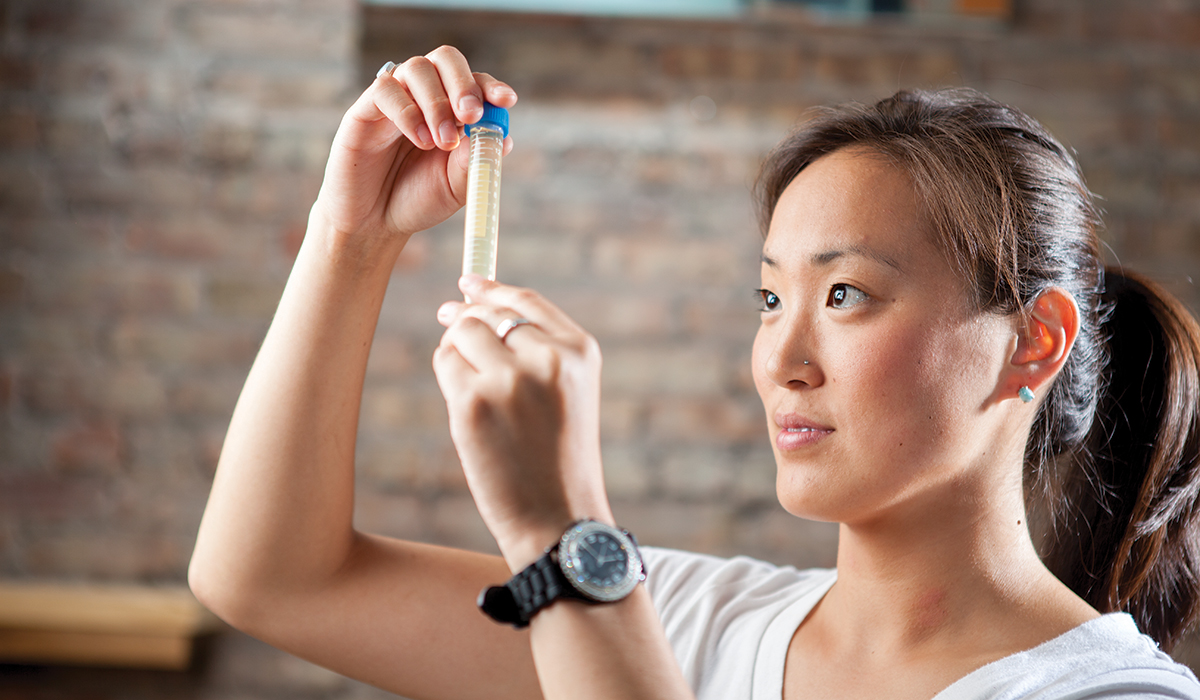 Inspiration, Science Education Help Women Discover Beer Jobs in Michigan
In the beginning, the women were the brewers. Women tended to hearth and home — gathering food, making meals and, yes, brewing beer. These women brewed for weddings and as offerings to celebrate childbirth. They were goddesses and high priestesses. These traditions were carried on for millennia, until things changed.
The proliferation of all-male monasteries brewing beer and industrialization, which saw men leave farms for work in cities, pushed most women out of breweries.
But Michigan is helping women return to their ancient roots. Hit hard by the loss of many manufacturing jobs, the state is championing two major ingredients in making a craft brewer: STEM jobs and food artisans. And Michigan schools are stepping up to help teach a new generation of brewers and rekindling an entrepreneurial spirit that once thrived in the state.
Women get into brewing for reasons as varied as the women themselves. Some come from a STEM — science, technology, engineering and math — background, others from the world of business. It doesn't matter how a woman gets into it; what matters is that she is willing to take risks like those fearless generations of women before her.
(READ: Spring Beers for 2018)
Pairing Science Backgrounds with Jobs in Beer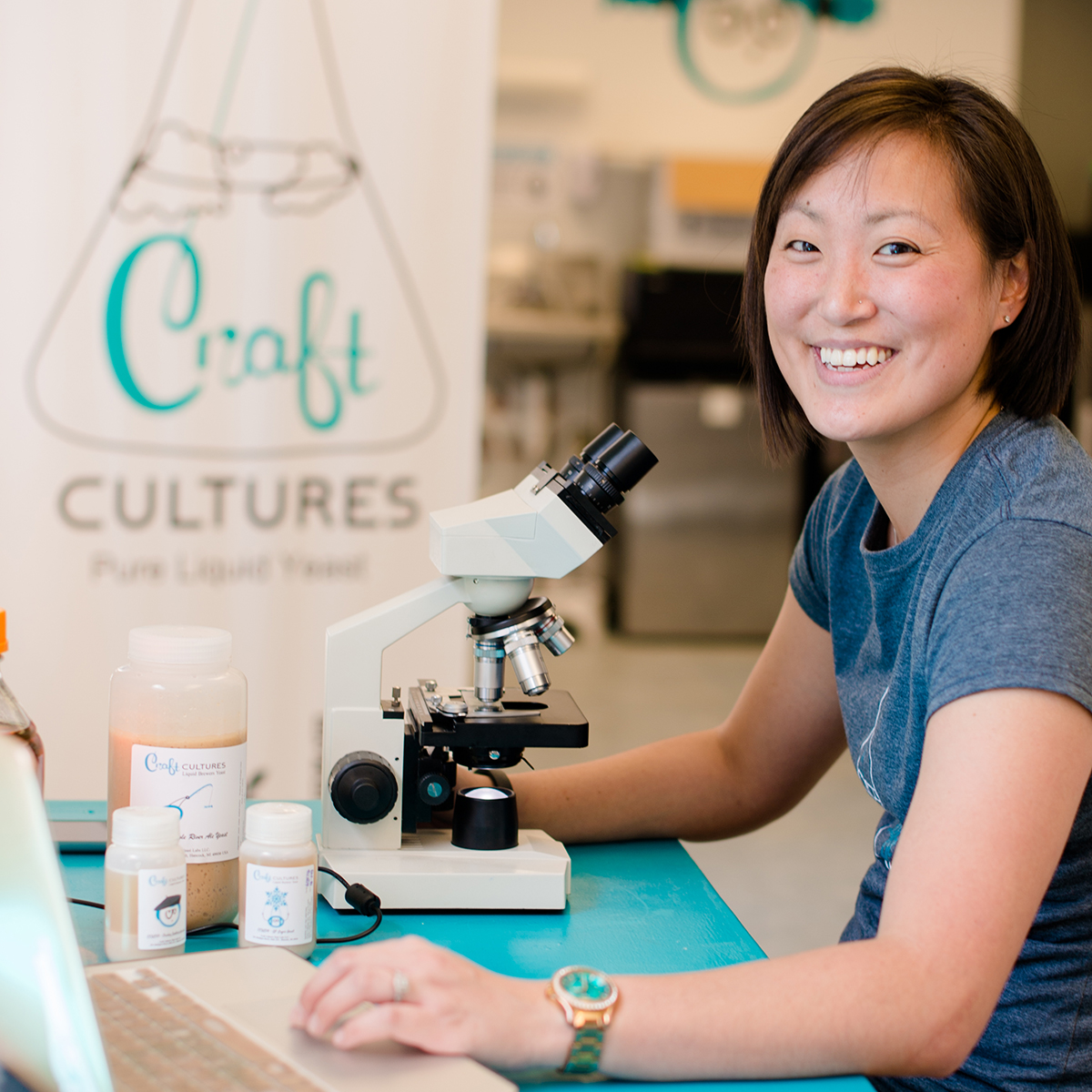 Dr. Emily Geiger earned her bachelor's and PhD in biochemistry and molecular biology. While in graduate school, her love for science took her to an unexpected place: the brewing labs of Keweenaw Brewing Company (KBC). While working part-time as a staff microbiologist, Geiger fell in love with brewing.
"I was finally applying what I had spent years studying! A lot of people don't realize that you need technical knowledge for brewing, especially when it comes to yeast," she says.
Yeast was also an entry point for Central Michigan University (CMU) student Lena Butler. A biology major who planned on working with conservation or genetics, she took a microbiology course and got hooked.
"Microbiology is a big part in the brewing process because of the yeast and how it affects stability and quality of the beer," Butler says.
(LEARN: Beer Schools)
Geiger's work with KBC inspired her to start a business.
"I propagated their yeast for them so that they didn't have to keep buying more. When I saw what (the brewpub) had been paying for liquid yeast and the value of the yeast culture, I realized that this could be my niche," she says.
So Geiger launched Craft Cultures Yeast Labs in 2013.
At that time, there were no other liquid yeast companies east of the Mississippi. In addition to running the business, Geiger is now a full-time professor at Finlandia University in Hancock, Michigan. And she still spends an hour a day at KBC.
"I check the finished product for contamination and quality — for viability of the yeast in the beers that are fermenting," she says. "The last pitch we had lasted for over 18 months and brewed almost 300,000 barrels of beer. Really, there is no reason to buy new yeast unless we find contamination."
To any women of science who might be thinking about a career in brewing, Geiger says, "Don't shy away from the industry! Don't be intimidated — be fearless in what you do!"
Historical Interest in Beer Leads to New Career Path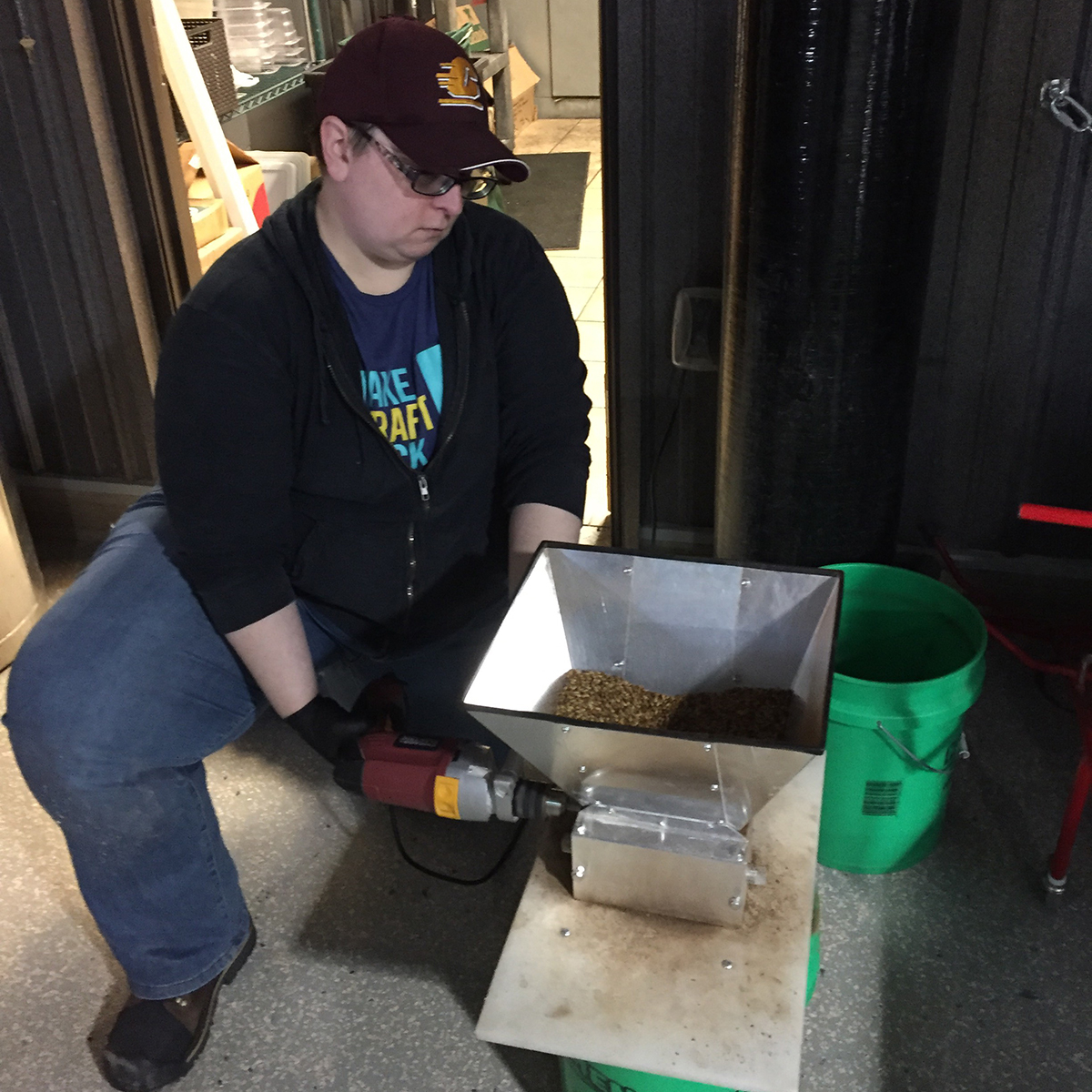 Women without STEM backgrounds are also finding ways into the industry. Tiffany Davidson has a master's degree in history and is working at CMU while she is enrolled in the fermentation science certificate program.
"I studied women in medieval and early modern Europe. My thesis was about women in the Catholic Church, some of whom made alcohol and beer. Around that time my wife got me a Mr. Beer kit for Christmas," Davidson says. "I wasn't pleased with my first batch so I began researching what I could do to make it better."
She joined Fermenta, a nonprofit brewing trade group started by women, went to beer camp and got a membership in the Brewers' Guild.
Davidson built up her science knowledge with online courses, and it's been a big help in her current program, where students analyze ingredients and study the equipment.
"It has prepared me to work with quality control or analysis all the way up to being a brewer," she says.
"This program is 100 percent supportive of women and their efforts as brewers. No one judges you based on sexual orientation or gender," Davidson says. "It doesn't matter if they are the head of a conglomerate or the guy who runs a brewpub down the street; they want to talk to you!"
Brewing Programs at Michigan Universities and Colleges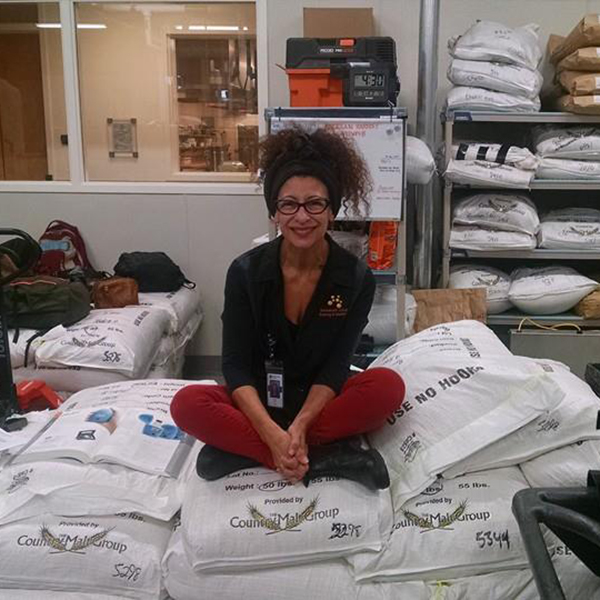 Regardless of whether they come from a science background, women can find support and programs in higher education to get into craft brewing.
Dr. Cordell DeMattei, director of CMU's fermentation science program says there's a good mix of students from various backgrounds.
"And over half of the students are returning to college after having done other things. Currently three of our nine students are female," DeMattei says.
Western Michigan University (WMU) offers a Sustainable Brewing program. Chemistry professor Dr. Steve Bertman says, "For some of the first students … this program was the anchor they had been looking for to finish up their degree. Mostly we have had nontraditional students, but as word has gotten out we are now starting to get traditional, first-time college students."
Bertman says about 15 percent of the brewing program at WMU are women.
"They are enthusiastic, not at all daunted by being in male-dominated industry," he says.
In the Detroit area, Schoolcraft College offers a certificate of Brewing and Distillation Technology. Thomas Block, director of brewing and distillation technology at the college says that his program currently is also about 15 percent women.
While women are the minority in the programs right now, people like Annette May recruit through groups such as Fermenta. May, the first female Certified Cicerone® in the state of Michigan and an instructor in the program at Schoolcraft, says Fermenta wants to eventually offer scholarships to the program's classes.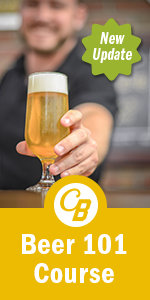 "Currently, we offer a textbook reimbursement scholarship to students who are members of Fermenta and [are enrolled] in any Michigan brewing program," May says.
She adds that while numbers are a little lower now, "our first group of graduates at Schoolcraft was 50 percent women."
(LEARN: 75+ Craft Beer Styles)
DeMattei says the CMU program started out of good economic sense.
"Beer is a booming business: look at the economics and how much beer adds to state coffers," he says. "When we looked at landscape there were no programs locally. And we found that professional brewers really wanted people to know the science behind beer; not just which lever to pull."
CMU students work with local brewpubs like Hunter's Ale House, which opened around the same time the program began. DeMattei says the partnership is essential.
Getting into the Craft Brewing Field
"Unless you have a culinary school on premises, you can't brew on state-owned land and sell the product. You'd have to dump it, so we brew under the licenses of the brewpubs," he says.
Graduates from the program must complete a 200-hour internship. Some have gone on to work at Hunter's Ale House, New Holland Brewing Company, Miami Brewing Company and Brew Detroit.
WMU's Bertman also noticed the booming industry and wanted to create a formal training program. The university's brewing degree is a science degree, with a very heavy emphasis in chemistry and biology in partnership with Kalamazoo Community College.
(LEARN: CraftBeer.com Beer and Food Course)
Three other colleges in Michigan now offer programs or certificates in brewing and fermenting. All of them are filled with diverse students with more women joining the ranks all the time.
So what do women have to say to other women thinking about getting into the field?
Davidson from CMU says, "Don't be afraid!"
Internationally known cicerone May says, "Do it! Women can do the job, so why not?"
Or, as Geiger says: Be fearless.
CraftBeer.com is fully dedicated to small and independent U.S. breweries. We are published by the Brewers Association, the not-for-profit trade group dedicated to promoting and protecting America's small and independent craft brewers. Stories and opinions shared on CraftBeer.com do not imply endorsement by or positions taken by the Brewers Association or its members.