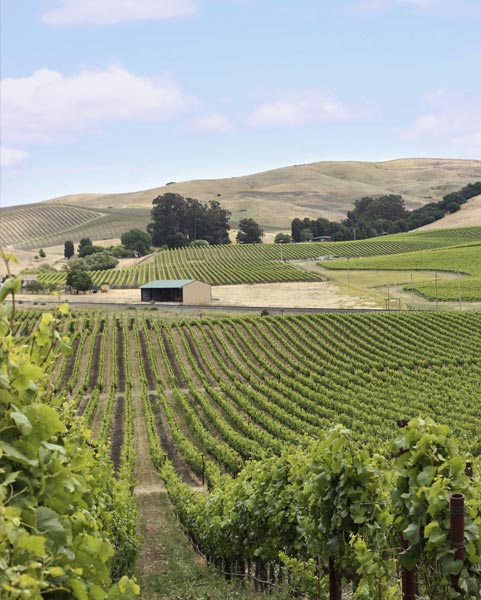 The Craft Brewers of Wine Country
There's no corner of the U.S. more synonymous with wine than Northern California, particularly the Napa Valley. It's a proverbial mecca for wine aficionados, a destination to visit at least once in their lives. So naturally I was surprised when someone asked if I had heard about the region's craft beer scene.
"Is that a thing?" I ignorantly asked.
Yes, it turns out wine country makes for a perfect setting to brew craft beer. In fact, wine-makers rely on it. On several occasions during my recent travels through the region from San Francisco to Napa and Santa Rosa, I heard the motto: It takes good beer to make good wine.
"When you're doing harvest, working 14 hours a day, you don't get off the clock and pull out a Cabernet and have a glass of wine," explained Ryan Gibbons of Mare Island Brewing Co. "You open a nice cold beer and enjoy that."
Given California's infamous traffic and my general distaste for all things automobile, I opted to explore the region car-free. Besides, what kind of beer journalist would I be if I cut myself off after one beer because I had to operate heavy machinery?
The Craft Beer Phenomenon
Having booked the "craft beer package" at downtown San Francisco's Hotel Triton, when I entered my room I was greeted with an ice bucket displaying three Big Daddy IPAs from local Speakeasy Ales & Lagers.
Good start, I thought.
First I walked south to Dirty Water in the Twitter building to meet with Kristian Cosentino, who recently contracted John Montes de Oca and Vicki Tisdale of Mujicians Brewing Co. to become Dirty Water's brewers-in-residence. Montes de Oca and Tisdale met a decade ago at band camp and started homebrewing together after graduating from the University of Southern California. Over the years, their hobby became a professional passion complete with Mujicians branding.
Wine people are turning towards beer
The group hopes to start serving Mujicians' largely German-inspired brews out of Dirty Water in the coming weeks if not already by the time this story publishes.
"Wine people are turning towards beer," noted Cosentino on the uptick of beer culture in wine country. "It's a phenomenon now."
Later in the day I met with Ron Silberstein of ThirstyBear Brewing Co., San Francisco's oldest brewpub. The former immigration attorney greeted me with a cheek-to-cheek grin. I could hear a constant sense of excitement and pride in his voice.
"We're the only certified organic beer in San Francisco," he boasted early on — sustainability being an important philosophy at the nearly 20-year-old brewery. "We can serve a beer that's fresh. [The beer] hasn't traveled and we serve it right here, the only place you can get it."
Silberstein was also proud of pairing his beer with Spanish cuisine, a move inspired by his time traveling in Spain. We're talking tapas and paella, which I can't recall finding at a brewpub before. The unique combination certainly made ThirstyBear stand out as a fantastic entry point to exploring craft beer in wine country.
Record-Skip Moment
The next morning I boarded a ferry for a 40-minute cruise across the bay to Vallejo, where I was greeted by Mare Island's Ryan Gibbons. Pulling into the terminal, you wouldn't think you were in wine country. Heavy machinery surrounds the port-like grape vines on a vineyard, relics of the area's time as a naval shipyard.
Gibbons' journey to brewing might seem unusual elsewhere in the country but is typical of brewers in wine country. After leaving college to "find his own way" in California, Gibbons got involved in winemaking and spent several seasons "chasing harvest" in New Zealand and Europe. But when he returned to California and found his passion for winemaking fading, he started to gravitate toward craft beer.
While waiting tables, Gibbons fell in love with the consumer side of craft beer, seeing beer drinkers as a more relatable clientele than the wine crowd. He traded in his apron and corkscrew for a big burly beard and ball cap and convinced the brewing team at Lagunitas to give a winemaker a chance at what ultimately boils down to a similar craft.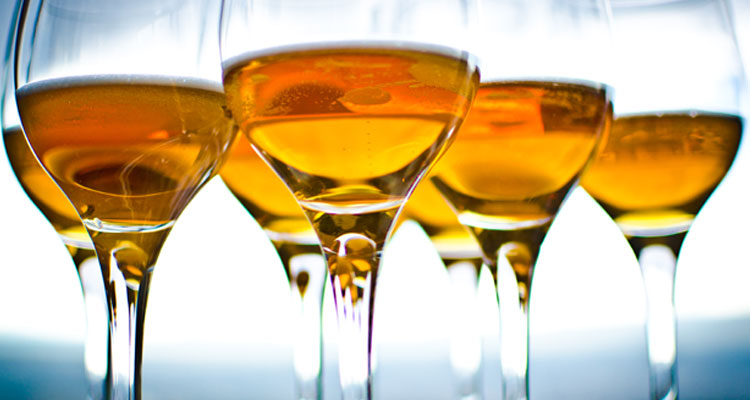 The seed of Mare Island Brewing Co. was planted six months later when Gibbons mentioned his new line of work to Kent Fortner, his current business partner.
"It's that record-skip moment," Gibbons recalled. "You saw his eyes just start going crazy."
Mare Island has since carved out a little niche of beer territory in wine country and is enticing more and more San Franciscans and out-of-town visitors to cross the bay.
"There's nothing wrong with drinking and ferrying," Gibbons joked.
Putting the "Craft" Back into Craft Beer
From Vallejo, the Napa VINE bus took me into the heart of the valley. Most who travel those roads come for the rolling hills of vineyards, but I was there to explore some of the breweries that have sprouted up in town, like Downtown Joe's and the Napa Palisades Saloon.
At the latter, I met managing partner Charlie Crebs for drinks and dinner. With high-definition TVs running baseball playoff games and buffalo wings on the menu, the Saloon was as close to a sports bar as one will find in Napa. That said, careful attention is paid to keeping everything local. The tables and bars are made of 100-year-old redwoods that had sunk into the nearby Napa River, and the steel used in construction came from Kaiser Steel, where Crebs' grandfather once worked.
Crebs' story parallels Gibbons' with eerie similarity—they even worked together at a restaurant just down the street from where the Saloon is today. Crebs, however, has made his niche in building a following in the heart of wine country and blending that culture into his beer, for instance by aging certain beers in wine barrels.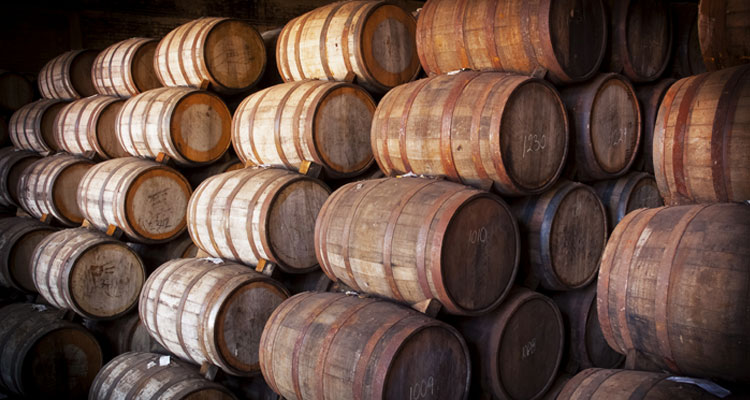 "It's great for adventurous drinkers who like sours," he noted. "We're definitely seeing those sales grow more and more with those collaborations."
While wine tasting remains as popular as ever in Napa, Crebs increasingly sees travelers who are thankful to sit down with a craft beer at the end of the day.
"They say, 'I've been tasting wine all day, all I want is a beer,'" he explained. "It's a palate cleanser before more wine at dinner."
Also renowned in the area is the more traditional Napa Smith Brewery, as well as Mad Fritz Beer—perhaps the most wine-inspired craft brewery I've come across. The bottles themselves look like wine and the beers are always served in wine glasses, which makes sense considering that it's owned by Nile Zacherle and Whitney Fischer, who also run two wineries.
While stuffing ourselves with sushi at Morimoto Napa and sampling Mad Fritz's brews, Zacherle told me that he aims to put the craft back into the "innocuous" phrase 'craft beer.' Besides the obvious nods to wine culture in Mad Fitz's branding, Zacherle puts his focus on the ingredients. Mad Fritz exclusively uses 100 percent craft malt. Simply put, Zacherle knows where his ingredients are coming from and knows the farmer attached to them. The back of every Mad Fritz bottle even explains where each of the beer's ingredients was sourced.
"Of course it costs more, but you're supporting all these small farmers, and it allows them to grow their business," Zacherle explained. "It's not a volume thing. It's a quality thing."
The Jewel of Santa Rosa
Another day, another transfer. I boarded the Napa VINE bus once more for a final stop in Northern California wine country— Santa Rosa. For many in the region, this is the town truly synonymous with craft beer in wine country.
Frieda Lewis of ACE IT! Tours took me out on a Sonoma Bike and Brew ride to connect two of the area's more popular breweries. Following the Joe Rodota Trail west under a clear blue sky to Sebastopol, we arrived around noon at HopMonk Tavern. The weather and the timing were perfect for sharing a flight in the tavern's Bier Garten, designed just like they are in Germany.
Our return ride took us into downtown Santa Rosa, where a line snaked away from the door of Russian River Brewing Co. A security guard stood watch, complete with an earpiece.
Is this a brewery, or a rave? I wondered.
Turns out Russian River prefers to have waiting patrons stand outside rather than breathing down the necks of seated guests, avoiding the uncomfortable scenario where any standing room by the bar turns into a mosh pit of thirsty, elbow-throwing strangers. Instead, the dining area and bar were comfortably at capacity.
Russian River is the jewel of Santa Rosa. Over a Saison Blonde and barbecue chicken pizza, Lewis shared stories of people waiting for six hours just to be one of the first to taste a new release.
Wine in Beer Country?
At journey's end, I boarded Golden Gate Transit for my return to San Francisco. Though I'd been surprised to first hear of a nascent craft beer scene in wine country, I left realizing I had only scratched the surface.
If you find yourself flying into Oakland on your way to wine country, check out Golden Gate Brewing Co., Oakland Brewing Co., Pacific Coast Brewing Co. and Woods Bar & Brewery—to name just a few. You might also opt to continue east for the breweries of the Tri-Valley, like Eight Bridges Brewing and Working Man Brewing Co.
Considering the sheer quantity of breweries in the region, one has to wonder: At what point do we start saying there's a bit of wine in beer country?
CraftBeer.com is fully dedicated to small and independent U.S. breweries. We are published by the Brewers Association, the not-for-profit trade group dedicated to promoting and protecting America's small and independent craft brewers. Stories and opinions shared on CraftBeer.com do not imply endorsement by or positions taken by the Brewers Association or its members.