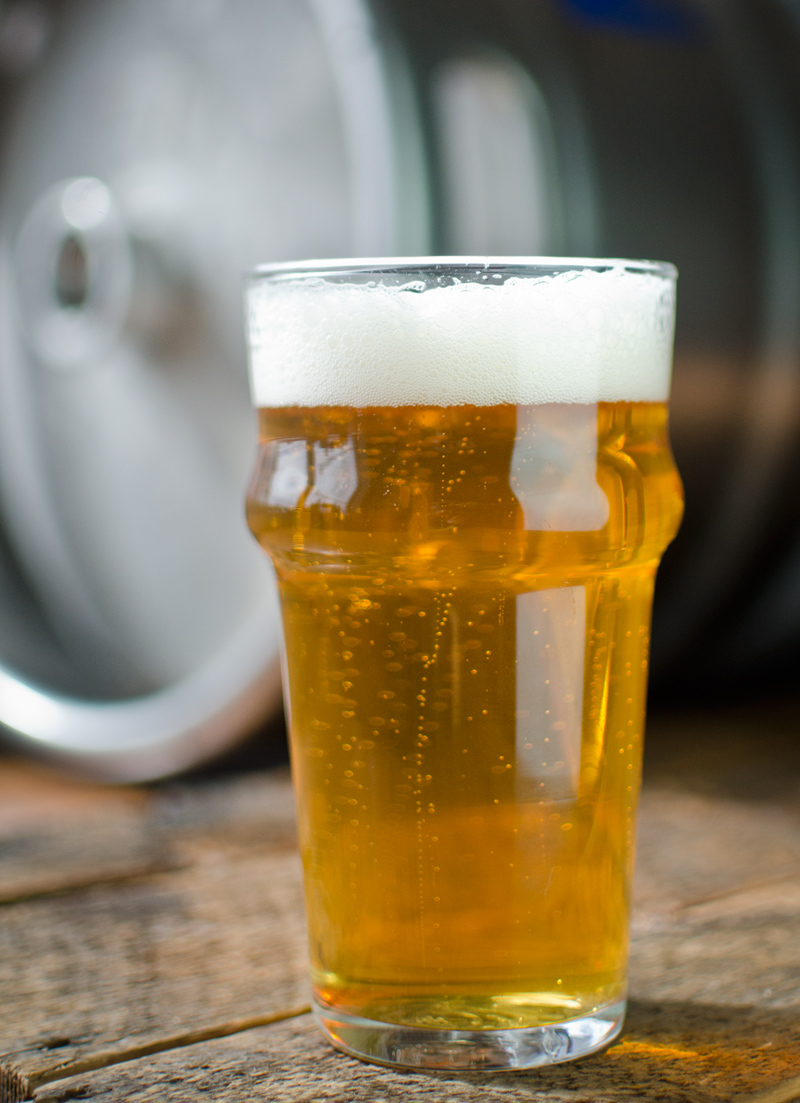 The Draught Beer Circle of Life
Remember that keg of delicious craft beer you had at your Memorial Day BBQ last year? What you may not remember is what happened to the keg shell. Hopefully you and your guests had a great time, savored the flavor responsibly, and returned the keg to the brewery or retailer for your deposit. If that's the case, that keg has likely already supplied craft beer fans with more delicious beer many times over. Supplying fresh draught beer—that's what kegs are meant to do. It's like the circle of life.
Unfortunately, kegs can't find their way home by themselves, and their very design makes them a target to be stolen—perhaps unknowingly—by those both in and out of the beer industry. It is up to all of us to help get kegs back to their true and rightful owners.
The Draught Beer Circle of Life
Kegs allow beer fans to experience draught beer outside of the brewery. In many states this is the only way beer from certain breweries can be tasted. A keg protects beer from harmful ultraviolet light and oxygen, and is reusable for countless times, making it a very "green" type of packaging. Breweries usually rely on their distributors to pick up empty kegs, which are then returned to the distributor's warehouse and, in turn, reunited to the brewery to be refilled.
This system can go awry whenever an empty keg doesn't make its way into a channel that will return it to the brewery or retailer who owns it. Often a stray keg may get mis-collected, stowed away or hidden deep within a pallet of empty kegs, ending up at a wholesale warehouse or in the wrong brewery. This is rectified perfectly all the time and the keg eventually returns home, but sometimes kegs can be misidentified or are unidentifiable.
Keg Rustling
This topic was investigated in "Where Are Your Kegs?," an article by Jack Curtin that appeared in a 2010 issue of industry journal, The New Brewer. Curtin quoted Bell's Brewery Production Manager John Mallett on where he surmised a keg that had been missing for six years had been. "[The keg] was filled once and that was it. I guess there are students on the six year plan who had an awesome bookcase in their dorm. I mean, cinder blocks cost more than a keg deposit."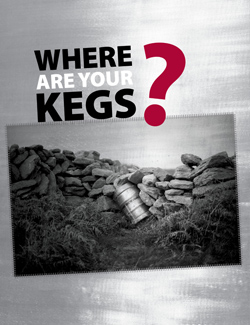 Mallet's sentiment is plausible. Curtin went on to highlight the vast difference between a liquor store keg deposit and the actual value of the metal. This difference has made kegs an easy target for scrappers. Even homebrewers, a group of hobbyists who are extremely supportive of craft brewing, are guilty of using kegs they don't own outright as an inexpensive way to upgrade their backyard brewing systems.
YouTube is filled with instructional videos on how to refurbish a keg into a brew kettle (sometime called a keggle). Few, if any, of the videos mention the importance of making sure the keg—that will soon be forever unusable as a keg—was purchased legally from the brewery that rightfully owns it.
How Do Lost Kegs Affect the Beer Industry?
By one way or another, the craft beer industry is losing kegs at a rate 5-6 percent per year. In 2011, the cost of lost kegs to craft brewers was estimated to be between $5-$15 million.
The The New Brewer article showed that brewers take these losses seriously and are working harder to keep track of their property. Various barcode and radio systems have been introduced in the past few years to help brewers track the location of their kegs, but these tracking technologies are expensive and need support from distributors and retailers to be effective.
KegReturn.com: It's like Match.com for Kegs

Recently, the Brewers Association announced the launch of KegReturn.com, a website that "provides tools to help consumers, homebrewers, retailers, wholesalers, brewers and scrap yards redirect kegs back to the breweries that own the kegs."
For consumers who have a keg they want to return, KegReturn.com allows users to search a database of photos and descriptions to help them determine the owner of a stray keg. Kegs are often "branded" with striping or other markings—not unlike cattle brands—that are very helpful when trying to identify the owner.
KegReturn.com allows users to contact a brewery directly if they believe they have found one of that brewery's kegs. The idea is simple, and with ongoing additions from brewers and participation by those finding and using kegs, KegReturn.com will be valuable in reuniting kegs with their rightful owners.
"Brewers incur a huge per barrel charge on keg loss," said Chris Swersey, Brewers Association technical brewing projects coordinator. "In many states, this amount is more than the state excise tax on beer. There is no better incentive for a consumer than the threat of more expensive beer, or the promise of less expensive beer."
CraftBeer.com is fully dedicated to small and independent U.S. breweries. We are published by the Brewers Association, the not-for-profit trade group dedicated to promoting and protecting America's small and independent craft brewers. Stories and opinions shared on CraftBeer.com do not imply endorsement by or positions taken by the Brewers Association or its members.