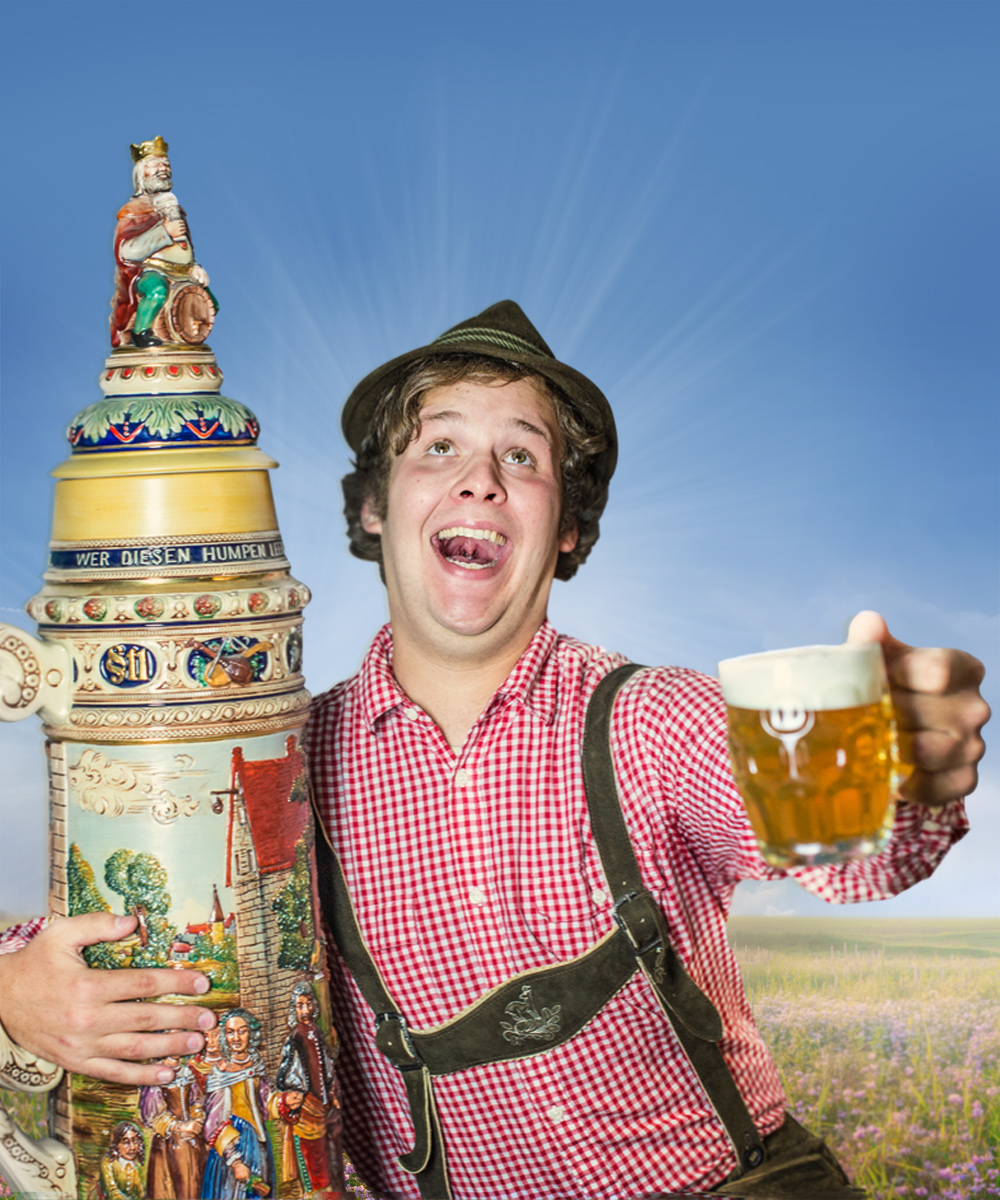 The Not-So-Obvious Oktoberfest
With the exception of pumpkin beer, the Oktoberfest-style lager is arguably the most recognizable fall seasonal available in the U.S. today. Like its pumpkin-spiced counterpart, we start to see Oktoberfest offerings from small and independent craft brewers towards the end of summer. If production allows, Oktoberfest can be enjoyed throughout the fall and winter, not just during the recognition of Munich's Oktoberfest (September 21 – October 6, 2013).
In addition to being the amber lager's namesake, Oktoberfest is the world's largest festival, hosting more than six million people in 2012. While only the largest breweries in Munich are allowed to serve their beer during the festival, scores of spin-off celebrations have made the style popular during the fall.
The festival and the beer style have become so in demand that thousands of versions are being made throughout the world. These interpretations get many purists' lederhosen in a bunch, but it seems that the official style suffers from a bit of an identity crisis.
Will the Real Oktoberfest Please Stand Up?
In The Oxford Companion to Beer, Conrad Seidl writes in the Oktoberfest entry that the style has changed due to preferences and availability over the years since the first Oktoberfest in 1810.
While a rich, malt-driven amber lager seems to be what most people in the U.S. describe as the style, the Bavarian dunkel was the favored style during the early years of Oktoberfest. It is purported by Seidl that there was even a period of time when the official style was an eight percent ABV bock, that was sold at a higher price than the traditional six percent ABV beer associated with the current Oktoberfest.
Today, the Oktoberfest served in Munich may be an even greater deviation from the early dark lager versions. "Since 1990, all Oktoberfest beers brewed in Munich have been golden color[ed] and [have] a slightly sweetish malty nose, with medium body and a low to moderate bitterness," writes Seidl.
The Not-So-Obvious Oktoberfest
Despite the swing of styles over the years, it is the reddish-brown Marzenbier version that seems to have been adopted as the American-style Oktoberfest. Germany's current version more closely resembles a dortmunder, a lager with a lighter malt character and color than what many in America would accept. This variation is seen in the U.S. craft beer scene, specifically at the Great American Beer Festival (GABF) and World Beer Cup where the competition categories are "Dortmunder or German-Style Oktoberfest" and "Dortmunder/Export or German-Style Oktoberfest" respectively.
Further evidence of the conundrum is seen when brewers name a beer "Oktoberfest," but it more closely resembles an older version of the style. This variance can be seen below in the GABF medal winners for Oktoberfest-like beers from 2012 and 2011. These categories show the evolution of Munich's Oktoberfest style through time, and how American craft brewers have continued to pay tribute to the classic style while reacting to beer lovers' evolving tastes.
So if you're in the market for a rich, malt-driven Oktoberfest, you're more likely to find what you are looking for from a small and independent American craft brewer than the more widely available imports.
Note: the GABF awards gold, silver and bronze medals for excellence in 75 beer-style categories but does not necessarily always award medals to the top three finishers in a particular category.


European-style Dunkel (Oktoberfest circa 1810)
2012 Gold | Knight Ryder Munich Dunkel | Equinox Brewing Co. | Fort Collins, CO Silver | Pious Monk Dunkel | The Church Brew Works | Pennsylvania, PA Bronze | Mother Earth Munich Dunkel | Mother Earth Brewing | Kinston, NC
2011 Gold | Dunkel Lager | Glenwood Canyon Brewing Co. | Glenwood Springs, CO Silver | Chuckanut Dunkel | Chuckanut Brewery and Kitchen  | Bellingham, WA Bronze | Penn Dark | Pennsylvania Brewing Co. | Pittsburgh, PA
Bock (Oktoberfest circa 1872 – early 20th century)
2012 Gold | Butt Head Bock | Tommyknocker Brewery | Idaho Springs, CO Silver | Elixer Maibock | Mad Fox Brewing Co. | Falls Church, VA Bronze | Turbo Cougar | Devils Backbone Brewing Co. | Roseland, VA
2011 Gold | Troegenator | Tröegs Brewing Co. | Hershey, PA Bronze | Maibock | Stewart's Brewing Co. | Bear, DE


German-Style Märzen (What most American's consider Oktoberfest)
2012 Gold | Shiner Oktoberfest | Spoetzl Brewery | Shiner, TX Silver | Mecktoberfest | The Olde Mecklenburg Brewery | Charlotte, NC Bronze | Samuel Adams Octoberfest | Boston Beer Co. | Boston, MA
2011 Gold | Stein Knocker | Hoppers Grill & Brewing Co. | Midvale, UT Bronze | Munster Fest | Three Floyds Brewing | Munster, IN
Dortmunder or German-Style Oktoberfest (Closest to current Munich Oktoberfest beer)
2012 Silver | Rolling Thunder Dortmunder | Snake River Brewing | Jackson, WY Bronze | Celestial Gold | The Church Brew Works | Pennsylvania, PA
2011 Silver | Tommy Two Fists | Devils Backbone Brewing Co. | Roseland, VA Bronze | Dog Days Lager | Two Brothers Brewing Co. | Warrenville, IL
CraftBeer.com is fully dedicated to small and independent U.S. breweries. We are published by the Brewers Association, the not-for-profit trade group dedicated to promoting and protecting America's small and independent craft brewers. Stories and opinions shared on CraftBeer.com do not imply endorsement by or positions taken by the Brewers Association or its members.