As the temperatures start to rise (I'm wishing for a tropical vortex!), America's brewers are anticipating the upcoming season by releasing craft beer spring seasonals. With these beers, you can often expect lighter-bodied beers with bright and fresh flavors that personify the season.
Looking through this list, you'll notice a few springy descriptors like fruity, citrus, floral and coriander appear often. Brewer's are also using wheat and rye in addition to malted barley this spring. While these two ingredients provide a few common characteristics, rye can lend a slightly spicy flavor, a smooth mouthfeel and fairly dry finish.
To celebrate these special seasonal beers, we asked Brewers Association member breweries to share their latest releases. Here's what they had to share:
---
---
Central
Bell's Smitten Golden Rye Ale | Bell's Brewery, Inc.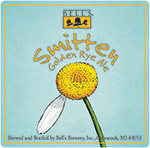 Comstock & Kalamazoo, MI
Drawn from one of our oldest recipes, Smitten Ale began as part of a series of rye beers at our Eccentric Café. The combination of sharp citrus and resinous flavors from the hops with the earthy, rustic overtones of the rye malt yield an interesting take on the American pale ale.
Availability: AL, AZ, FL, DC, GA, IA, IL, IN, KY, MI, MN, MO, NC, ND, NY, OH, PA, SC, VA, WI + Puerto Rico
---
Nunmoere Black | Flat 12 Bierwerks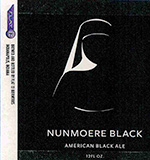 Indianapolis, IN
This American black ale is lighter than it looks, and packs a big hop punch. Loaded with five different American hops, Nunmoere is a complex blend of roasted malts and fragrant hops.
Availability: IL, IN, KY, TN
---
ControversiALE | Short's Brewing Company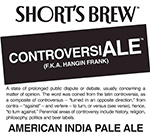 Bellaire & Elk Rapids, MI
ControversiALE's earthy, citrus and pine-laced nose is instantly delectable. Large amounts of toasted grains and high alpha hops form a perfect union that creates the cool sensation of toasted sourdough covered with a zesty grapefruit hop marmalade.
ControversiALE has an enchantingly straightforward hop aroma, flavor and overall intensity due to ample additions of only Simcoe hops. While this beer is hopped like an IPA, it drinks like a pale ale. The light, refreshing qualities of this beer make it perfect for spring.
Availability: MI
---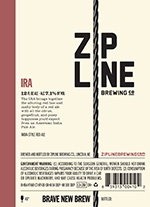 India Red Ale | Zipline Brewing Company Lincoln, NE
India Red Ale brings together the alluring red hue and malty body of a red ale with all the citrus, grapefruit and piney hoppiness you'd expect from an American IPA.
Availability: NE
---
Mountain West
A Honey of a Saison | Boulder Beer Company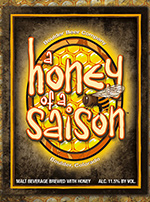 Boulder, CO
A Honey of a Saison is a stinger at 11.5 percent ABV. The French Saison yeast produces big, estery, phenolic aromas and flavors, while the wildflower honey lends a spicy, sweet aroma with essence of dried fruits. Champagne yeast is also used to complete fermentation and create a dry finish. A strong malt bill imparts a rich, golden honey color to the ale, and it shows low hop bitterness at 25 IBUs.
Availability: AZ, CA, CO, FL, GA, IA, IL, IN, KS, KY, MA, MI, MN, NC, NE, NV, OR, PA, TN, WY
---
Third Base | Elevation Beer Company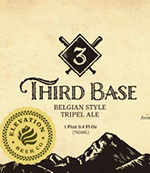 Poncha Springs, CO
This Belgian tripel pours a crystal clear gold with tight Belgian lacing and a white head. Notes of spice, orange peel, lemon and earthy hops hit the nose. On the palate, the beer is slightly sweet, with Belgian yeast and citrus notes, and dries out with a slight warmth of alcohol on the end of the palate. With a medium body, high ABV and a complex flavor profile that opens up over time, this beer is meant to be enjoyed over several innings.
Availability: CO, TX
---
Santa Cruz Brown Ale | Epic Brewing Company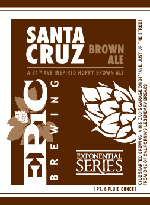 Salt Lake City, UT
An Epic interpretation of the recent American trend of brewing Black IPAs, our Santa Cruz Brown Ale is a true hybrid. Inspired by our brewer Kyle's desire to have it all, we combine the rich backbone and color of a brown ale with robust American hops common in IPAs, creating something totally unique.
Maris Otter pale malt along with Munich, CaraMunich and Chocolate malts create a balance between sweet and roast that is then assaulted by four varieties of Pacific Northwest hops. Then a super-high alpha acid variety called Apollo is used in the hop-back and dry hop stage. The pine and herbal flavors that result make this a dark beer for hop lovers.
Availability: AZ, CA, CO, DC, ID, MI, MN, NJ, NV, OH, OR, UT, VI, WA, WI
---
Orabelle | Great Divide Brewing Co.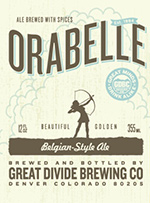 Denver, CO
Orabelle is brewed with barley, wheat, oats and rye. This Belgian-style tripel is a golden beauty. Its two yeast strains, orange peel and dash of coriander impart surprising complexity and richness to this delicate ale. Don't let Orabelle's demure nature fool you; this is one flavorful pour. Watch out, she's a charmer—one sip and you'll be in love.
Availability: AL, AZ, CA, CO, DC, FL, GA, IL, IN, KS, MA, MD, MN, MO, NC, NE, NJ, NY, OH, OK, OR, PA, SC, TX, VA, WA
---
Crossed Irons | Kannah Creek Brewing Company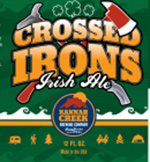 Grand Junction, CO
Medium malt body with distinctive caramel notes and light hop bitterness.
Crossed Irons used to be known as Monument Red, then in 2008, a local firefighter, Chris Bryson, who was a regular at the brewpub was diagnosed with Leukemia. The owners wanted to get involved, so they changed the name to Crossed Irons, and donated a portion of the sales of the beer and a special t-shirt to the Bryson family to help cover medical expenses. Unfortunately, Chris Bryson lost his battle with Leukemia in 2010.
"We saw an opportunity to help someone in the community that helps our whole community," states Eric Ross, co-owner. Brewed as a tribute to our local firemen, Crossed Irons Irish Ale is named after the flat head axe and halligan bar, the hand tools firefighters use.
Availability: CO, NE
---
Runoff | Odell Brewing Company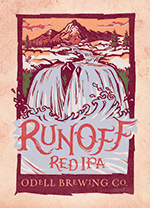 Fort Collins, CO
This time of year in the Rockies, one day can span all four seasons. Morning snow gives way to afternoon sun, sending fresh snowmelt into our rivers and into our mash tun. With a complex malt backbone, and dry-hopped for notes of citrus and pine, Runoff is almost as surprising as the season itself.
Brewed with a complex malt bill, Runoff boasts a hearty backbone and a ruby hue. The brew is dry-hopped with a generous amount of American hops, giving the beer a fruity citrus aroma and a kick of grapefruit and pine hop character.
Availability: AZ, CO, ID, KS, MN, MO, NE, NM, SD, WY (TX may get some draft in March)
---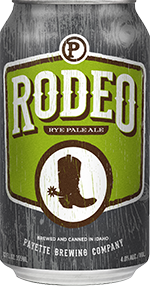 Rodeo Rye | Payette Brewing Boise, ID
Unlike a real rodeo, the aroma of passion fruit, peaches and mangos fills the air with this spring seasonal. Rodeo is a single-hop rye, pale-style beer. Citra hops give it a tropical fruit nose and flavor with a spicy, rye kick. This is a sessionable beer, which means this might be your first, but it most definitely won't be your last Rodeo.
Availability: ID, OR, UT
---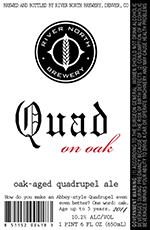 Quad on Oak | River North Brewery Denver, CO
Abbey-style Belgian strong dark ale aged on toasted oak. We wanted to take a classic, timeless style, the quadrupel, and elevate it further by aging the brew on toasted new American oak spirals.
Availability: CO
---
La Petite Saison | Twisted Pine Brewing Company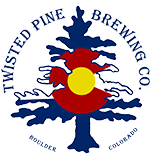 Boulder, CO
La Petite is unfiltered like a traditional saison, and pours a hazy straw color with a snow white head of micro-fine bubbles. Aromatics of lemon peel with a dash of black pepper and a gentle, pleasant funk waft up from the glass and bear evidence of the unique yeast strain used to ferment this ale. Fruity esters carry over from smell to sip, and effervescent carbonation spreads the mélange of flavors across the tongue, while subtle earth tones from the hops softly punctuate the finish.
Availability: CA, CO, FL, IA, KS, LA, MN, NC, ND, NE, NM, NJ, NY, PA, SD, TX, VA
---
Northeast
Glimmerglass | Brewery Ommegang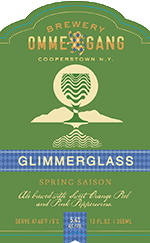 Cooperstown, NY
Brewed with sweet orange peel and coriander and refermented in the bottle. Deep straw to light amber in color with a thick, pure white head. The saison yeast strain gives off fruity aromas of pear, apple and slight citrus balanced with a delicate floral hop character and a touch of spiciness. Taste is very clean, with pronounced fruit flavors, delicate bready malt followed by welcomed spicing. Crisp finished with lingering yet subtle notes of yeast and touches of fruity pepper.
Pair with fried calamari, crab, fajitas, spicy Indian dishes, Jambalaya, mussels, swordfish, snapper and salmon. Pairs wonderfully with Jarlsberg, Tilsit, Swiss and Gruyère cheeses.
Availability: AL, AK, AZ, AR, CA, CO, CT, DE, DC, FL, GA, HI, IL, IN, IA, KS, KY, LA, ME, MD, MA, MI, MN, MO, NE, NV, NH, NJ, NM, NY, NC, OH, OK, OR, PA, RI, SC, TN, TX, UT, VT, VA, WA, WI
---
Samuel Adams Cold Snap | Samuel Adams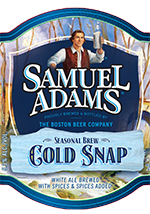 Botson, MA
Samuel Adams Cold Snap, is a crisp, refreshing Belgian-style white ale with a combination of hazy golden wheat and a lively blend of exotic fruits and spring spices. Created to capture that transition from winter's hearty brews to the lighter beers of summer, Cold Snap is perfect for the early days of spring.
This white ale offers a sign of warmer days with its blend of crisp wheat, bright fruit flavors and the subtle snap of spices like fresh ground coriander and hibiscus. Cold Snap is bright and fresh, with notes ranging from the subtle fruit sweetness of orange peel and plum to the distinct, peppery bite of fresh ground coriander. Pale and wheat malts give this unfiltered brew its hazy golden appearance and crisp, smooth finish.
Availability: Nationwide
---
Rye 95 | Two Roads Brewing Company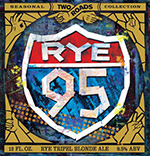 Stratford, CT
A rye-based version of a classic Belgian tripel. Rye contributes its characteristic spicy and dry flavor and aroma. In addition, we use expressive American-grown hops such as Mosaic and Amarillo to add fruity complexity ("white wine", "blueberries" "fruit punch"). We also choose a yeast strain that is notably fruity/spicy (pear and cloves) in character for this beer. Color will be deep golden with a very slight haze. Bottles will contain a small amount of yeast sediment.
Availability: CT, NYC metro area, RI
---
Pacific
Project: Failed | 10 Barrel Brewing Co.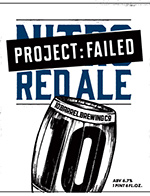 Bend, OR
Just to be clear, we completely failed on this project. We tried to do something mind-blowingly awesome but we just couldn't pull it off. So instead we were forced to settle with releasing a gold medal-winning red ale. Lesson learned? Probably not…
Availability: WA 
---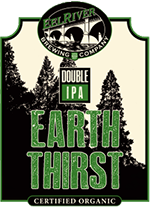 Earth Thirst Double IPA | Eel River Brewing Company Inc. Fortuna, CA
The warm and delicate malt flavors are purposely dominated by a massive dose of pungent, piney, floral and citrus-like characteristics of everyone's favorite domestic hops.
Availability: CA, CO, FL, IN, OR, WA
---
Suicide Squeeze IPA | Fort George Brewery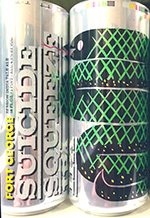 Astoria, OR
This spring, Fort George's caned 16-oz rotating seasonal collaboration was made with Suicide Squeeze, a Seattle independent record label. The artists at Suicide Squeeze designed the can, and the Fort George brewers put together an easy-drinking, spring IPA to go in it. Suicide Squeeze will be releasing a special 7″ vinyl and setting up concerts to promote the union of independent music and craft beer—two communities with a lot in common.
Availability: ID, OR, WA
---
Full Sail LTD 05 Vienna Lager | Full Sail Brewing Company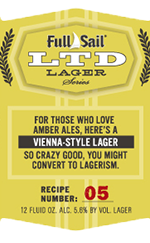 Hood River, OR
For those who love amber ales, here's a Limited Edition Lager that is so crazy good, you might convert to lagerism. This copper-colored lager is refreshingly smooth, with a hint of dark roast and a clean, hoppy finish. Brewed with pale, chocolate and caramel malts and hopped with Czech Saaz hops.
Availability: AK, AZ, CA, CO,CT, FL, GA, ID, KY, LA, MA, MD, MN, MT, NC, NJ, NH NM, NV, NY, OH, OK, OR, PA, RI, SC, TX, VA, WA, WY, UT
---
2020 IPA | Golden Road Brewing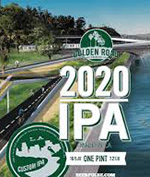 Los Angeles, CA
For the Spring 2014 Release in our Custom IPA Series, we've partnered with the LA River Revitalization Corp to brew 2020 IPA. 2020 IPA celebrates the Greenway 2020 Project, which will connect 51 miles of the LA River—transforming it from a neglected, concrete riverbed to a connected, public green space by the year 2020.
Availability: CA
---
Palate Wrecker | Green Flash Brewing Co.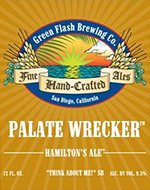 San Diego, CA
Because of the hops used and the innovative double brewing process, Palate Wrecker has a rich bitterness with a sophisticated quality of depth. The aroma is floral and tropical with notes of ruby red grapefruit, pineapple, subtle malt, caramel, biscuit, mango and apricot. On the palate, it is extraordinarily hoppy, zesty and citrusy with grapefruit and malt notes. It strikes a balance that is both refreshing and flavorful, with an intensely-hopped character.
Availability: AK, AL, AR, AZ, CA, CO, CT, DE, FL, GA, IA, ID, IL, IN, KS, KY, LA, MA, MD, ME, MI, MN, MO, MS, MT, NC, ND, NE, NH, NJ, NM, NV, NY, OH, OK, OR, PA, RI, SC, TN, TX, VA, VT, WA, WI, WV, WY
---
American Brown | Reuben's Brews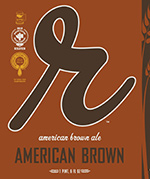 Seattle, WA
A malty, hoppy brown ale. Bright, citrus hops lead the aroma, with a little roast in the background. Chocolate and caramel come through with a slight smokiness. A medium-full body with a relatively dry, slightly spicy finish. Originally a medal-winning beer at the 2012 National Homebrewer's Competition, this beer was served at Reuben's opening day!
Availability: WA
---
South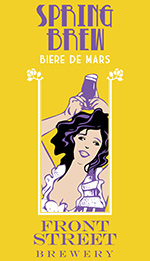 Spring Brew | Front Street Brewery Wilmington, NC
A rare Franco-Belgian Biere de Mars, this deep, golden blend of barley, wheat and oats won gold at the 2012 World Beer Cup. It'll win you over too, with its smooth, creamy mouthfeel and gently sweet malty goodness. Look for enticing tangy flavors, subtle fruitiness and a touch of hops.
Availability: Wilmington, NC
---
Lazy Saison | Lazy Magnolia Brewing Company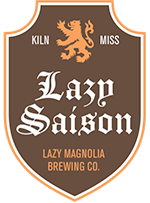 Kiln, MS
Lazy Saison is a cultivated, refreshing Belgian ale, complex in style with a mix of fruit, pepper and chamomile, and a spicy, citrus aroma. As the seasons change, so do our taste buds. Lazy Saison offers a revitalizing concoction for our rugged fans working in the intense southern heat.
Availability: AL, AR, FL, GA, LA, MS, SC, TN, TX
---
Grateful Pale Ale | Starr Hill Brewery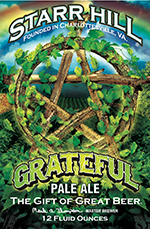 Crozet, VA
Grateful is a fresh spin on the American pale ale tradition. It is an intensely-hoppy and aromatic beer, but remains an extremely sessionable beverage. A strong, citrusy and resinous aroma from the hops belies a light body with subtle malt flavor. Weighing in at 4.7 percent ABV, Grateful Pale Ale is a full-flavored beer that can be enjoyed all day long.
Availability: DC, DE, GA, MD, NC, NJ, PA, SC, TN, VA
CraftBeer.com is fully dedicated to small and independent U.S. breweries. We are published by the Brewers Association, the not-for-profit trade group dedicated to promoting and protecting America's small and independent craft brewers. Stories and opinions shared on CraftBeer.com do not imply endorsement by or positions taken by the Brewers Association or its members.