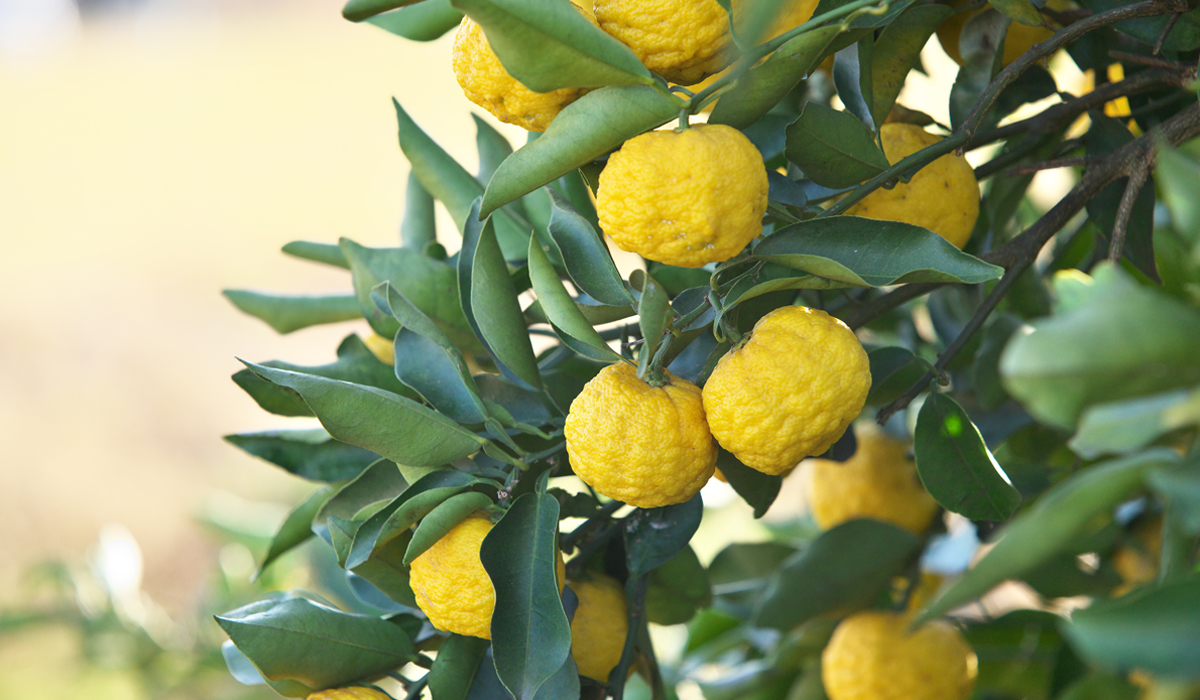 The Summer of Yuzu Beers: 9 to Try Before They're Gone
From Samuel Adams American Summer Variety Pack to Sierra Nevada's Beer Camp on Tour Pack to your favorite corner brewery, yuzu beers are popping up in more and more breweries this summer. So, what exactly is yuzu and why has it become the seasonal beer fruit in-vogue? It's easy to explain – sort of.
The lumpy, lemony looking citrus fruit is commonly found in Japan, Korea and parts of China. Yuzu's large seeds make it difficult to eat, but its strong juices and bitter zest find their way into a variety of culinary recipes. Up until recently, the fruit was off limits to brewers as any recipe using yuzu required special approval from the Alcohol and Tobacco Tax and Trade Bureau (TTB). In 2015, the TTB added yuzu fruit to its list of ingredients exempt from special approval.
(BEER TRAVEL: Plan Your Next Beercation)
This is where the explanation takes a turn towards the complex. None of the brewers we talked to had the same description for yuzu's flavor. Some describe the fruit with lemon character, others say it's similar to a mandarin orange and a few pointed to a likeness to grapefruit. Some said the fruit was complex, while one brewer labeled it as one-noted. Chalk it up to everyone's unique palate experience.
The one thing everyone could agree on is that the adding yuzu makes for a refreshing summer beer, whether it's the pith or the juice they're using and whether the beer is an IPA, lager or saison. Here are nine to try before summer beers disappear.
YIPA | Cheboygan Brewing | Cheboygan, MI
YIPA, a double IPA brewed with yuzu, from Cheboygan Brewing is the brewery's second beer brewed with the Asian fruit. The first, Yuzu, was met with mixed reviews.
"The biggest hurdle in the beginning was what the hell is yuzu," says Mike Eme, head brewer.
The brewery's second time around with the fruit has been met with a much more open reception.
"It's a clean flavor, and judging by how much of this double IPA I am going through, it seems to be bringing a smile to people's faces … Well, that, and it's 8.2% ABV," says Eme.
Eme finds the beer to be the perfect combination of a West Coast IPA and a juicy New England IPA by using yuzu to enhance the dankness without adding bittering and to lend citrus aromas. Pour yourself a glass of YIPA as the little ones set to roast their marshmallows and say goodbye to the evening.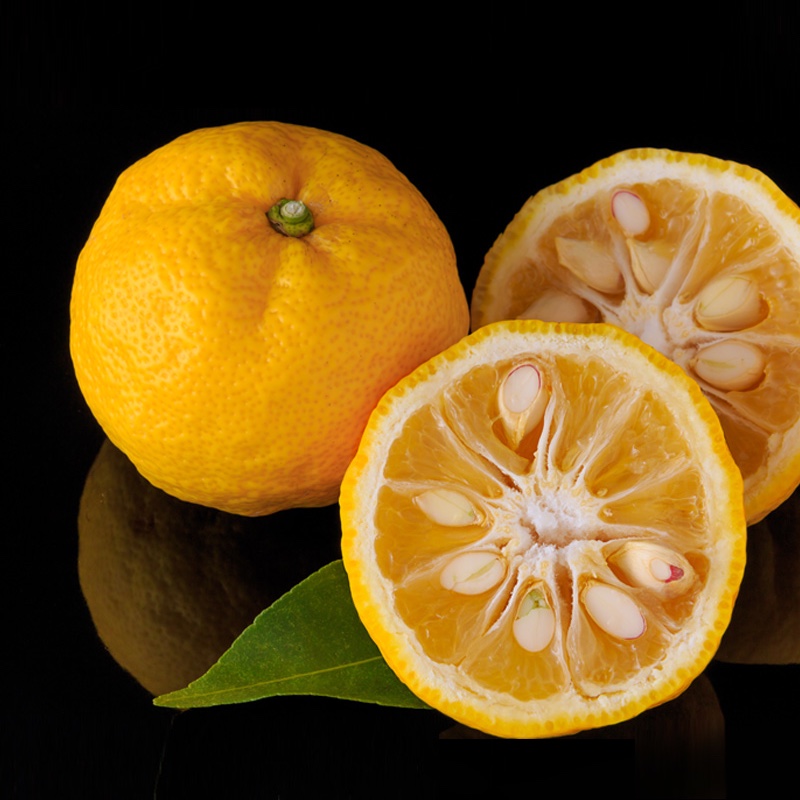 Yuzu Fierce | Off Color Brewing | Chicago
Yuzu Fierce, a Berliner-style Weisse from Off Color Brewing, has been quite the summer hit. Head Brewer and Co-Founder John Laffler calls it their "Summer Dino s'mores," after the popular one-off that has since become a perennial winter seasonal. Yuzu Fierce has been met with the same reception.
Using yuzu aligns with a trend that Off Color has been following.
(LEARN: Everything You Want to Know About Fruit Beers)
"We use a lot of fancy Asian citrus fruits and love the interplay between the bracing acidity, brightness and perfume in yuzu specifically," says Laffler. "It has a very nice complimentary and contrasting flavor balance. Definitely in the same realm as the lemon rind notes we get from our house lactobacillus fermentation, so it's an obvious couple. Yuzu's perfume is a pleasant additive aroma to the beer's lemon lime-ish flavor profile."
The beer's low alcohol level – 3.8% ABV – make it a refreshing pairing for an afternoon of summer play.
Fugli Fruit IPA | Oskar Blues Brewery | Longmont, CO, Austin & Asheville
Oskar Blues began experimenting with yuzu back in early 2016.
"We brewed a beer with our friends at YO-HO Brewing in Japan. We combined our IPA recipes and used our favorite hop, Mosaic. Yuzu was used to tie the beer to Japan. In the end, we were blown away with the results," explains Tim Matthews, head of brewery operations.
Oskar Blues continued to experiment with yuzu and the recipe until they came up with Fugli Fruit IPA.
"We wanted to build off the YO-HO IPA for a summer beer, so we trialed a bunch of different citrus, including mandarin, kaffir lime, even tangelo. We decided to still feature Yuzu, but found these two other citrus infusions – Ugli Fruit and Rangpur – that did amazing things alongside yuzu."
The result is a fun, exotic tasting IPA that would taste great with a game of cornhole.
Clementina | Jolly Pumpkin Artisan Ales | Dexter, MI
In Clementina, a sour saison from Jolly Pumpkin, the brewer opts to impart the bitterness from the yuzu peel and combine it with lime peel, coriander, pink Himalayan salt and clementine juice. Brewers then age the beer in oak barrels for 11 months.
"The yuzu is rather mellow in Clementina because we're only using the peel," says Iain Kyle, event coordinator at Jolly Pumpkin. "It provides some bitterness and blends in well with the sweet clementine juice."
Jolly Pumpkin came across yuzu purely through experimentation.
"A lot of citrus flavors work with the yeast culture that we have without being overpowering and in your face. It follows the trend we're on with limes, lemons, oranges, clementine and now yuzu."
Clementina is a symphony of fruit flavors alongside a funky mouthfeel that pairs perfect with a summer evening.
(READ: Offbeat Places to Drink Craft Beer)
Tropic of Yuzu | Samuel Adams | Boston
"Yuzu is a very aromatic fruit that provides a juicy, citrusy punch with hints of tangerine and grapefruit," describes Megan Parisi, Sam Adams nano-brewery head brewer. "For our Tropic of Yuzu, yuzu makes for a really refreshing, thirst-quenching brew for summer with an exotic citrus flavor."
In addition to yuzu, Samuel Adams also added grains of paradise, a pungent African pepper with hints of citrus itself, to the ale. The combination of wheat, yuzu and grains of paradise produces a beer with a crisp mouthfeel along with a balance of citrus and spices. It's an ideal beer to welcome friends to your cookout.
Yuzu Lager | 7venth Sun Brewery | Dunedin, FL
7venth Sun took a departure from the rest of the breweries on this list and opted to impart yuzu into a lager. Justin Stange, 7venth Sun vice president and brewer, cites an experience not in Japan but in Denmark for his brewery's unique twist.
"I visited a ramen restaurant in Copenhagen owned by Mikkeller that was serving a yuzu lager and found inspiration there," he tells us. "Being a fan of ramen and spicy soups in general, I felt the flavors in this beer would match well with that type of food."
Yuzu Lager is heavy on the yuzu.
"It's almost difficult to recognize the base beer as the yuzu is so forward," says Stange. "It creates the sensation of drinking a tart beer at the level we use the yuzu."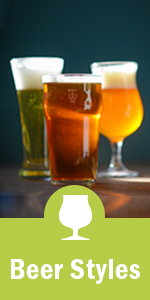 While Stange may pair the beer with a spicy Asian soup, try it alongside spicy BBQ ribs.
Garden of Hell Chicken Pale Ale | Insight Brewing | Minneapolis
The Garden of Hell Chicken Pale Ale from Insight Brewing is part of their year-round lineup. Ilan Klages-Mundt began experimenting with the fruit when he was living in Japan.
"I started brewing in Japan and had a Yuzu tree in my backyard," he says. "It looked like a little lumpy lemon. I didn't know what it was, so I tasted one. It was a mixture mandarin orange and grapefruit. I decided to brew with it."
Klages-Mundt uses the full fruit in his pale ale, from the pith to a puree of the juicy meat.
"The fruit accentuates the hops, almost likes its own breeding program. They play well together, like lemon in a shandy. It brings out a little sweetness, a little fruitiness and a little bitterness," says Klages-Mundt. Think hot off the grill hamburgers.
(BEER NEWS: Would You Get a Tattoo for Free Beer?)
White IPA with Yuzu | Sierra Nevada Brewing | Chico, CA & Mills River, NC
Sierra Nevada's White IPA with Yuzu was brewed in collaboration with Japan's Hitachino Nest Brewery and is part of their Beer Camp on Tour Pack. The two breweries took Hitachino Nest's most popular beer, a white ale, and added both an American and Japanese influence – hops and yuzu.
"Flavorwise, white ales have a citrus component, usually bitter orange peel," says Abe Kabakoff, Sierra Nevada's collaborator with Hitachino Nest. "Replacing the bitter orange peel with yuzu gives the beer a much more distinct citrus flavor."
Much like Insight Brewing, Sierra Nevada relied on yuzu for that hoppy bitterness.
"The yuzu bitterness also allowed us to aim low on our IBUs and still have an aromatic beer," he explains.
Thus, the brewery could incorporate nutmeg and coriander commonly found in white ales yet would normally clash with hops in an IPA.
The White IPA with Yuzu is a great match for that day out on the lake.
Matcha Super Green Yuzu IPA | Red Brick Brewing | Atlanta
Red Brick Brewing doesn't use yuzu fruit itself but uses a tea blend that includes yuzu.
"We wanted to brew an IPA with a unique characteristic," says Garett Lockhart, brewery president and brewmaster. "Our tea provider sent us a ton of options. After brewing a bunch of test batches with different teas, the yuzu blend really stood out to us. The yuzu brought a unique bright citrus character that we couldn't get from domestic citrus."
The unique combination of yuzu and tea have made Matcha Super Green Yuzu IPA a taproom favorite that would also pair well with a day on the golf course.
CraftBeer.com is fully dedicated to small and independent U.S. breweries. We are published by the Brewers Association, the not-for-profit trade group dedicated to promoting and protecting America's small and independent craft brewers. Stories and opinions shared on CraftBeer.com do not imply endorsement by or positions taken by the Brewers Association or its members.