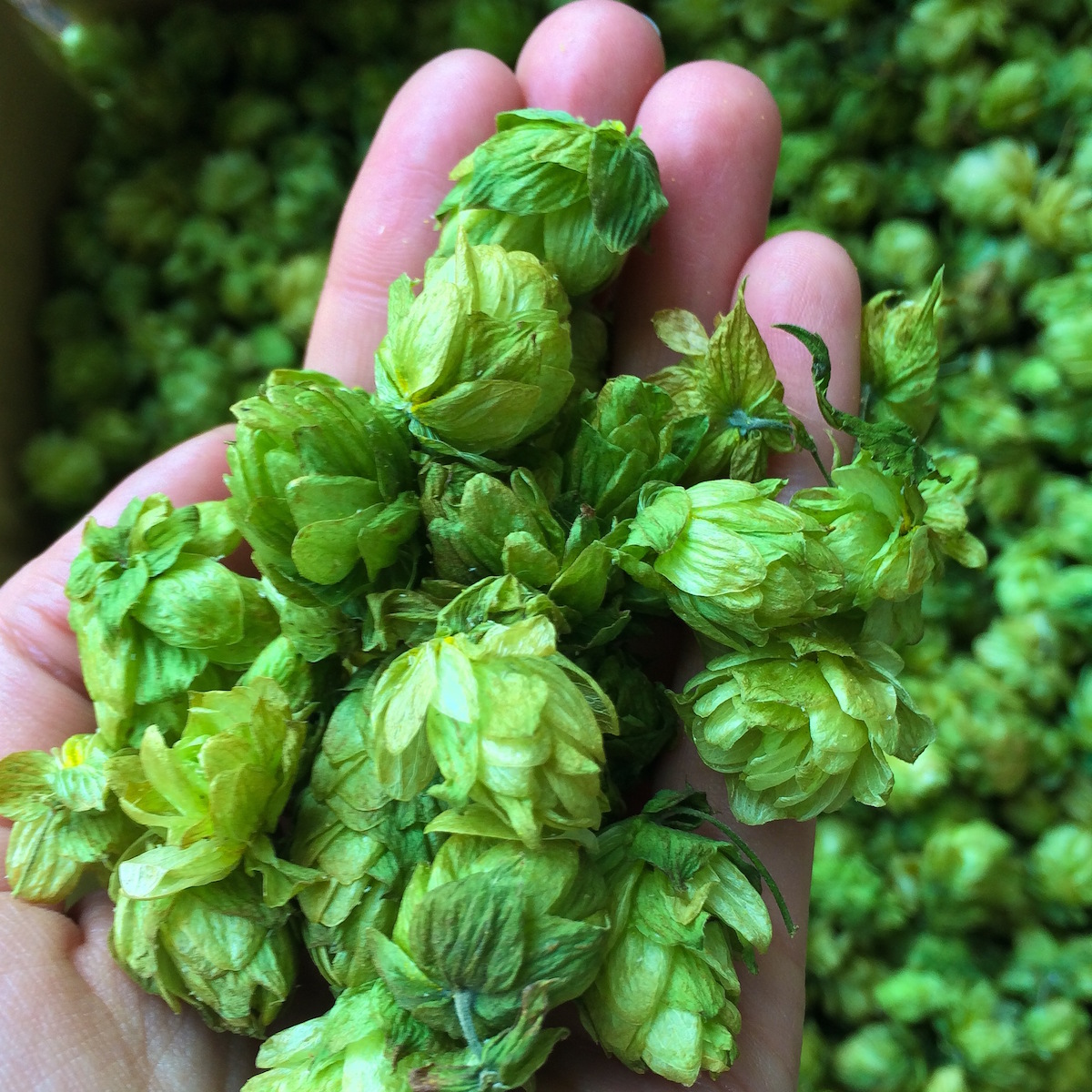 12 Single-Hop Beers to Test Your Palate
Hops are the backbone of American craft beer. For the most part, your favorite beers contain a mixture of hop varieties (some IPAs use as many as 10). Raleigh's Lonerider Brewing Co. even concocted a recipe with 77 varieties for its Magnificent 77.
Combining multiple hop varieties in a single beer helps brewers dial in their desired flavor composition using aromatic hops for smell and bittering hops for taste.
There are more than 100 varieties of hops on the market today, with more in development, creating a world of possibility for brewers to combine and explore. While experimentation and evolution are great, I find it can be refreshing, and educational, to experience a specific variety's taste and aroma in full-force through the simplicity of single-hop beers. Here's a look at some hop varieties that lend themselves to single hop use and the popular ales that utilize them exclusively.
Cascade (U.S.)
Aroma: floral, citrus, grapefruit
American as the American pale ale itself, Cascade hops were the premium aroma hop developed by the USDA in 1955 and released in 1972. By 1986, the variety accounted for nine percent of the total American crop. Today, Cascade is the second most favored craft brewery variety, according to surveys from the Brewers Association.
Cascade Single-Hop Beers
---
Centennial
Aroma: floral, citrus, lemon (less intense than Cascade)
Known as the "Super Cascade," Centennial hops share similar aromatic qualities of Cascade without any of the same genetics in the pedigree. Containing almost twice the alpha acid content, the extra bitterness of Centennial hops makes it a good dual purpose variety that brewers utilize for its aroma and bittering qualities. Originally developed in 1974 and released in 1991, Cascade is currently the No. 2 favored craft brewery variety.
Centennial Single-Hop Beers
---
Citra
Aroma: grapefruit, melon, lime, gooseberry, passion fruit and lychee
Released in 2007, this high alpha acid hop has a strong kick and intense aroma that remains balanced by a smooth taste, making it a great choice for single-hop beers.
Citra Single-Hop Beers
---
Galaxy
Aroma: passion fruit, tropical fruit, mild citrus, mild earthy grass notes
An Australian aroma hop, Galaxy hops contain the highest oil content of any variety, giving it a pungent aroma of passion fruit and citrus. That strong aroma also lends Galaxy hops to a top choice for dry-hopping.
Galaxy Single-Hop Beers
---
Mosaic
Aroma: blueberry, tangerine, papaya, rose blossoms, bubble gum
Since its introduction in 2012, this very high alpha acid variety has become increasingly popular due to its complex aroma and versatility. It can be used in many styles of beer and works well alongside many other varieties. The Mosaic can do it all.
Mosaic Single-Hop Beers
---
Nelson Sauvin
Aroma: white wine characters; fruitiness, fresh crushed gooseberry, grape infused flavors
A particularly unique hop, this New Zealand variety displays an intense, almost overpowering fruit flavor that can be used to produce big punchy ales or bitter lagers. Due the scarcity of this hop, craft brewers face difficulties in building brands around this variety and have begun to turn away from it.
Nelson Sauvin Single-Hop Beers
CraftBeer.com is fully dedicated to small and independent U.S. breweries. We are published by the Brewers Association, the not-for-profit trade group dedicated to promoting and protecting America's small and independent craft brewers. Stories and opinions shared on CraftBeer.com do not imply endorsement by or positions taken by the Brewers Association or its members.