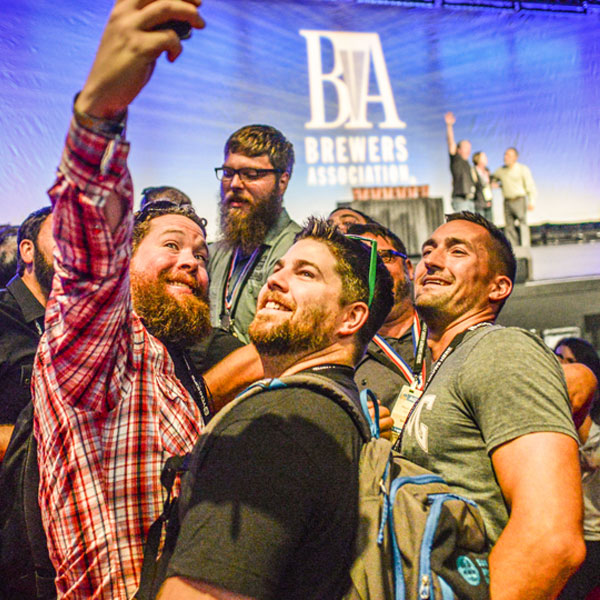 What Goes Through a Brewer's Mind Before the Great American Beer Festival
Here at CraftBeer.com, we can hardly contain our excitement for this year's Great American Beer Festival. We've shared our fond memories of past years and put together a survival guide of sorts for those whose first year is at hand.
As gripping as our descriptions may be, nothing captures the essence of GABF quite like the actual beers there. After all, it's America's small and independent brewers who put the "great" in The Great American Beer Festival.
(MORE: 10 Best Medal-Winning Beer Names from 2015 GABF)
"Late July and early August are crunch time for us brewers," Kay Witkiewicz, head brewer at Twisted Pine Brewing in Boulder, Colorado, explains in a blog post on the brewery's website. "We agonize over which beers to enter into which categories, [then] most likely brew those beers so they are as fresh as they can be for judging — and bottle, deliver and pray. By the time the festival rolls around, all the hard work for us is done."
But it isn't just about brewing for October. It's those same brewers who tantalize us with year-round offerings that generate the demand for a festival of this size. GABF would be nothing without the hard work America's small and independent craft breweries put into each of their beers.
"To me, GABF is sweat-drenched, stifling, late afternoons cleaning the kettle after brewing a beer I believe in," says Witkiewicz. "Winning a medal of any shade at GABF is very difficult."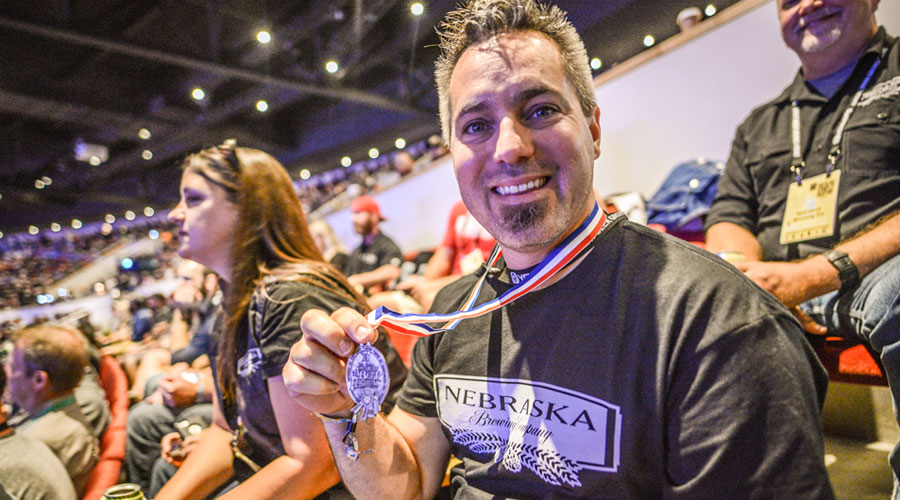 Remembering Roots as Homebrewers
Along with the headlining competition, GABF also hosts a pro-am competition for breweries to team up with a homebrewer on their recipe. Last year's gold went to Great South Bay Brewing for their collaboration with homebrewer Brian Geibel on his Muscat Love, a Belgian-style tripel with Muscat grapes. Great South Bay's brewmaster and founder Rick Sobotka describes their selection process as a way to "keep the homebrewer in each of us alive and kicking."
For the past three years, the brewery has teamed up with local beer club, the Long Island Beer And Malt Enthusiasts, who provide the brewery with three best-in-show beers from their inner-club competitions.
"We brew each of them on our pilot system separately," explains Sobotka. "The homebrewers brew right by our side as we duplicate the recipe and techniques used in their winning brew."
After all three homebrew recipes are completed the brewery forms its own panel of judges to select a winner. The winning beer is then brewed on their 30 BBL system, taken to GABF, and is distributed throughout Long Island and New York City. Great South Bay sees these collaborations as a very special opportunity.
(MORE: What 'Selling Out' Is Really About)
"I was one of the original members [of the Long Island Beer and Malt Enthusiasts]," recalls Sobotka. "So I am very fond of the club and hold it close to my heart." For this year's pro-am competition the brewery will enter an IPA whose name seems captures the essence of the festival: "Go Big or Go Home."
Judges Make Final Decisions
As the festival days arrive, a brewer's hard work is both literally (and figuratively) handed off to the judges. While the idea of spending hours tasting one style after another for several days sounds like a dream to most of us, being a judge at GABF is both difficult and time-consuming.
More than 260 judges and 175 volunteers spend three days judging thousands of entries, often starting early in the morning and tasting into the late afternoon. It's an intense experience where concentration and diligent (and legible) notetaking are important. Respect for the breweries and beers is paramount. Cell phones aren't allowed in the judging room, so you won't see judges posting beers across Instagram and Facebook, but we give you a rare peek at the judging process in our video below.
CraftBeer.com is fully dedicated to small and independent U.S. breweries. We are published by the Brewers Association, the not-for-profit trade group dedicated to promoting and protecting America's small and independent craft brewers. Stories and opinions shared on CraftBeer.com do not imply endorsement by or positions taken by the Brewers Association or its members.