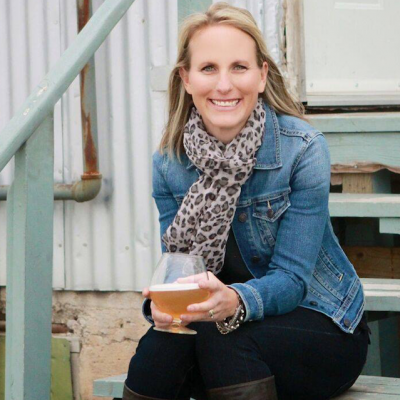 Colorado Welcomes First Dedicated Gluten-Free Brewery
Holidaily Brewing Co. is changing the way that craft beer consumers think of gluten-free beer one pint at a time.
The new 100 percent dedicated gluten-free brewery opened Thursday, February 4, in Golden, Colo. Holidaily is the first dedicated gluten-free brewery in Colorado, and one of only five in the United States.
Holidaily is the passion project of owner Karen Hertz. After surviving melanoma and thyroid cancer in her early 30s, Hertz was determined to focus on living life to the fullest. Part of her cancer treatment plan included a gluten-free diet, and she quickly became discouraged with the gluten-free beer options on the market. She knew that there had to be a way to make great-tasting, gluten-free beer, and this became her focus.
Three years ago, Hertz began taste-testing numerous gluten-free beers, researching ingredients and writing up a business plan. Through her research, Hertz decided that a mix of malted millet and buckwheat were the best options for creating a tasty gluten-free beer. Because cracked millet and buckwheat are much finer than barley, Hertz had to develop a custom brewing system for her beer.
Although she had worked in distribution for Coors Brewing Co., she had no prior brewing experience. She reached out to Teri Fahrendorf, founder of the Pink Boots Society, who connected Hertz with Marc Martin of Northwest Brewery Advisors. Martin then helped Hertz gather a list of potential brewers for her business, and from this list Hertz settled on Wayne Burns, a multi-award-winning brewer. Burns began brewing test batches in Hertz's home kitchen in the fall of 2015, before moving to the 10-barrel system now housed in Holidaily.
Brewer Wayne Burns, a transplant from Michigan, has extensive brewing experience, having worked at Kuhnhenn Brewing, Bell's Brewery, Jagged Mountain Craft Brewery, and Wynkoop Brewing, among others. He's also won several awards for his beer throughout his years in the industry, and his experience clearly shows in the quality of Holidaily's beer.
"My goal was to make a great beer—not just 'good for gluten-free' beer," says Burns.
Currently Holidaily has three beers on tap—Favorite Blonde Ale, Riva Stout, and Fat Randy's IPA. Burns is working on further beers, including a witbier that is currently fermenting.
Right now, Holidaily's taproom is open Thursday through Saturday, from 4p.m. to 8p.m. They offer growlers-to-go, and are also working on distribution of their flagship, Favorite Blonde.
There are several breweries across the country that offer gluten-reduced or gluten-"friendly" beer, but these beers still contain some level of gluten. Other breweries that offer gluten-free beer may brew it on the same system that they use for their regular beer, thus negating the claim of "gluten-free." With this in mind, Hertz states, "I want people to understand why we're different. We are 100 percent dedicated gluten-free. Our system is customized to make gluten-free beer, and there's no chance of cross-contamination."
One of the issues with supplying their kegs to restaurants and bars, Hertz reported, would be that establishments would have to have dedicated lines just for her beer. Customers with severe gluten issues can rest easy when visiting Holidaily, knowing how important it is to Hertz that everything remain 100 percent gluten-free.
I had the fortune to spend time at Holidaily during their grand opening weekend. The taproom was consistently packed, and the workers could hardly keep up with the demand for growlers. Hertz introduced a customer to Burns, the brewer, saying, "Wayne, this here is a happy man. Because of us, he says he no longer has an excuse to not drink beer." Similar sentiments were echoed by numerous other customers, and "You would never know this was a gluten-free beer!" was a common refrain.
With the number of American craft breweries at an all-time high, it sometimes can seem that there's nothing new to be contributed to the industry, but Holidaily Brewing Co. proves otherwise. Not only have Hertz and Burns created fantastic craft beer, but they've also given gluten-intolerant and celiac locals the ability to join the craft beer scene.
Even if you don't have problems with gluten, Holidaily Brewing Co. is a new brewery worth checking out. Owner Karen Hertz, brewer Wayne Burns, and their team of family and friends exude friendliness, warmth and knowledge, which adds an extra level to the tasting room experience. If you find yourself in the Golden area, about half an hour west of Denver, be sure to stop in and have a pint.
IMPORTANT NOTE from Holidaily: Gluten-free consumers avoid grains containing gluten (primarily wheat, barley and rye). In addition, they avoid cross contamination with gluten-free foods; even small amounts of gluten can be dangerous to those on a gluten-free diet. In order to avoid any chance of cross contamination, some food and beverage companies have facilities where only gluten-free items are produced; these are considered dedicated gluten-free facilities. If a company allows any gluten containing ingredients in their facility, they cannot be considered a dedicated gluten-free facility, as cross contamination is then a possibility. We recognize that there are other gluten-free beers available, however, through research we found that we are the only commercial sized brewery in Colorado with a dedicated gluten-free brewing facility. We produce nothing but gluten-free beer, made with gluten-free ingredients.
CraftBeer.com is fully dedicated to small and independent U.S. breweries. We are published by the Brewers Association, the not-for-profit trade group dedicated to promoting and protecting America's small and independent craft brewers. Stories and opinions shared on CraftBeer.com do not imply endorsement by or positions taken by the Brewers Association or its members.