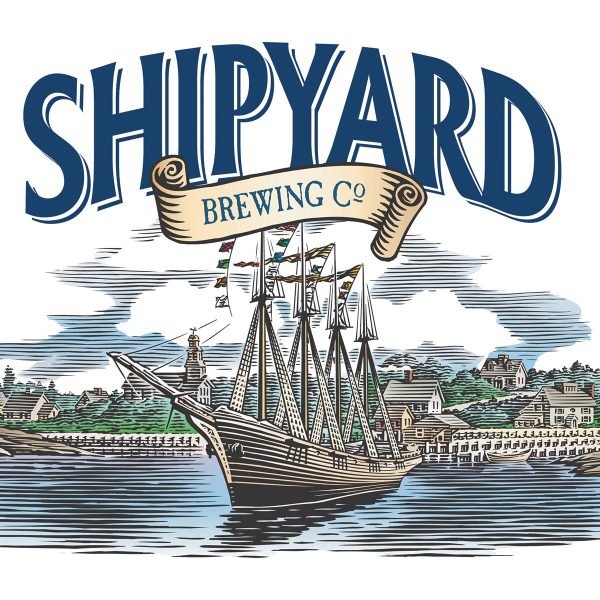 Craft Brewers Make Friendly Football Bet Ahead of the Big Game
Craft breweries are fond of saying that they don't have competitors, only collaborators. Avery and Russian River Brewing codified the mentality in their "Collaboration not Litigation Ale," which was brewed in collaboration after they recognized each had a beer called "Salvation." All in all, we're a friendly bunch.
But when it comes to football, things can get a little chippy. First, there was the Sam Adams/ Sweetwater twitter feud, which began when a Georgia gas station refused to sell Sam Adams until after Sunday's game. Now, two craft brewers are upping the ante.
Shipyard Brewing Company (Portland, Maine) and Scofflaw Brewing Company (Atlanta) are putting their money — or rather, their beer —where their mouths are. The two breweries announced they've made a friendly football bet on Sunday's game between the New England Patriots and the Atlanta Falcons.
(CHART: What Beer Should You Drink During Sunday's Big Game?)
What are they wagering? Beer, of course!
"The losing brewery will have to brew a special batch of beer from a recipe chosen by the winning brewery. The beer recipe must include indigenous ingredients from the winner's state and will be named by the winning brewery," the breweries said in a joint news release.
The shaming won't stop there. When tapping day arrives, the losing brewery must fly the winning team's flag for a full week, or until the beer is gone, whichever comes first. The losing team will also send a case of its beer to the winner.
The wager comes complete with the requisite trash talking, which is already in full swing.
"We won't be flying any Falcons flag here," said Fred Forsley, Shipyard's founder. "We're going to clip the Falcons' wings on Sunday."
(MORE: 9 Weird Brewery Names and the Stories Behind Them)
"I think we'll call our beer Feel the Pressure," he added, referencing the Deflategate scandal that resulted in a four-game suspension for Patriots' quarterback Tom Brady. "We look forward to watching NFL Commissioner Roger Goodell eat crow when he hands the Lombardi Trophy to Brady and coach Bill Belichick."
Scofflaw's co-founder Matt Shirah didn't miss his chance to respond. "The Patriots coach and quarterback are both known as scofflaws when it comes to the NFL's rulebook," he said. "We think the Falcons flag will look great flying at Shipyard while they serve our beer."
"We like breaking the rules as much as anybody," Shirah adds, "so we're thinking about making a Tom Brady-style IPA that stretches the boundaries. All of our IPAs are unfiltered, so maybe we should call it Dirty Bird Basement [Basement is Scofflaw's signature IPA], since the Falcons will be dancing in the Patriots' end zone all game. We'd like to hear from fans with name suggestions, too."
(MORE: What is Craft Beer?)
So no matter who wins on Sunday, fans in Atlanta and New England can rest assured there will be victory in defeat. After all, who needs the Lombardi Trophy when you can have great craft beer instead?
CraftBeer.com is fully dedicated to small and independent U.S. breweries. We are published by the Brewers Association, the not-for-profit trade group dedicated to promoting and protecting America's small and independent craft brewers. Stories and opinions shared on CraftBeer.com do not imply endorsement by or positions taken by the Brewers Association or its members.