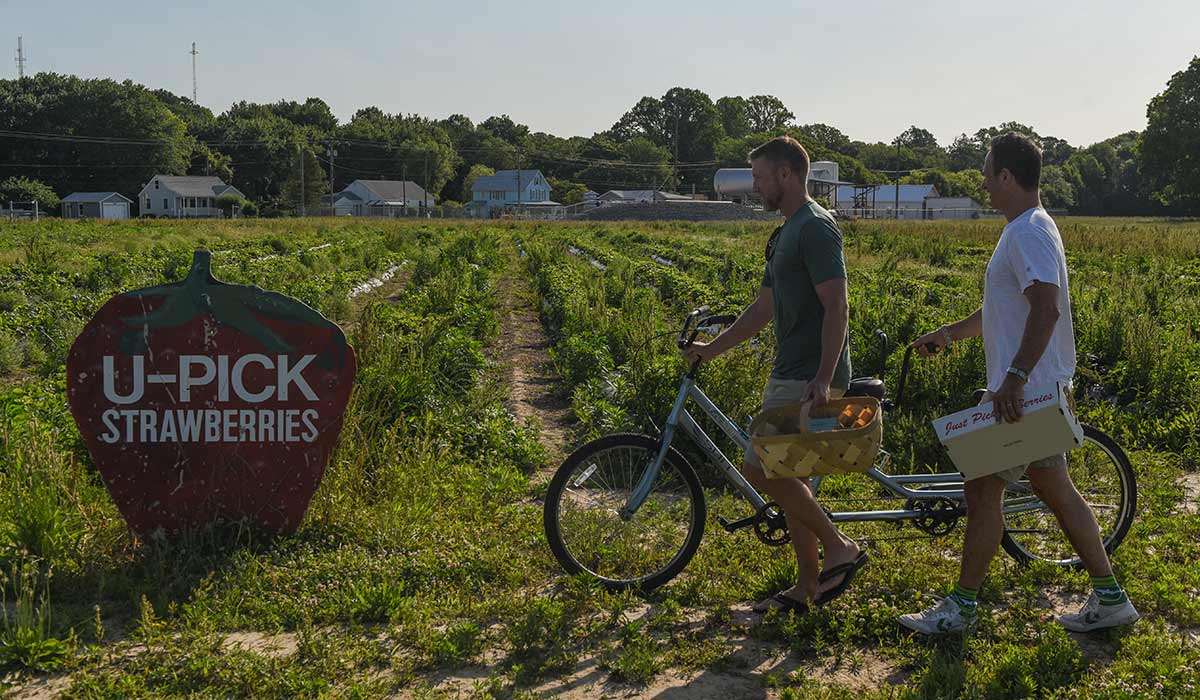 Neighboring Delaware Breweries Work 'In Tandem' to Benefit Hyperlocal Cause
What do you get when two independent brewers team up? The answer is two awesomely independent beers benefitting their shared communities. Such is the case of "In Tandem", a hyper-local dual beer release from Delaware state brewers Revelation Craft Brewing Co. and Dogfish Head Craft Brewery. The breweries are neighbors, located less than one mile apart.
Touted as "a summer-centric hefeweizen," In Tandem combines locally-grown barley and wheat with Delaware strawberries. Each brewer then put their own touch on the wheat: Revelation's version of In Tandem contains vanilla and locally-harvested lavender, while Dogfish Head's additions include nutmeg fruit to offer slightly sweet and nutty notes. The beers will be released on Independence Day.
(Related: Dogfish Head Makes a Statement with New 60 Minute IPA Packaging)
The focus on local goes beyond the locally-grown strawberries and barley. Proceeds from sales will help residents of their community resist the tyranny of motorized vehicles with a new bike path. The Rt. 9 Trailhead planned by the Sussex County Land Trust, an area that will mark the halfway point between Dogfish Head's Milton brewery and Revelation's Georgetown facility on the Delaware Rails-to-Trails bike path.
"There's nothing I love more than collaborating with other independent craft brewers to create a delicious beer, or in this case, beers," says Sam Calagione, founder of Dogfish Head. "A liquid tribute to all things independent – independent brewers and breweries, independent businesses, and coastal Delaware's ability to be independent from motorized vehicles to visit the area's many wonders.
(#SeekTheSeal: Independent Craft Brewer Seal)
In preparation for the collaboration, Calagione and Revelation founder Patrick Staggs hopped on a tandem bike and rode to Magee Farms in Lewes to pick the strawberries for the beer themselves.
"For small craft brewers, our independence is an important component of our interdependence on each other to stay successful in our path for growth," says Staggs. "Just like pedaling on a tandem bike, if each of us individually gives the effort to fulfill our role, then together we will reach our destination quicker. And now with Revelation and Dogfish locations up and down the bike trail, there are plenty of great destinations for our guests … so get out there on two wheels!"
Often we think of independence as being the result of the efforts of an individual. But look further and you realize that success is very much a result of, as Patrick put it, an interdependent network. Whether it's independent brewers or an independent nation, there is a lot of working in tandem to accomplish big ideas and serve the community at large.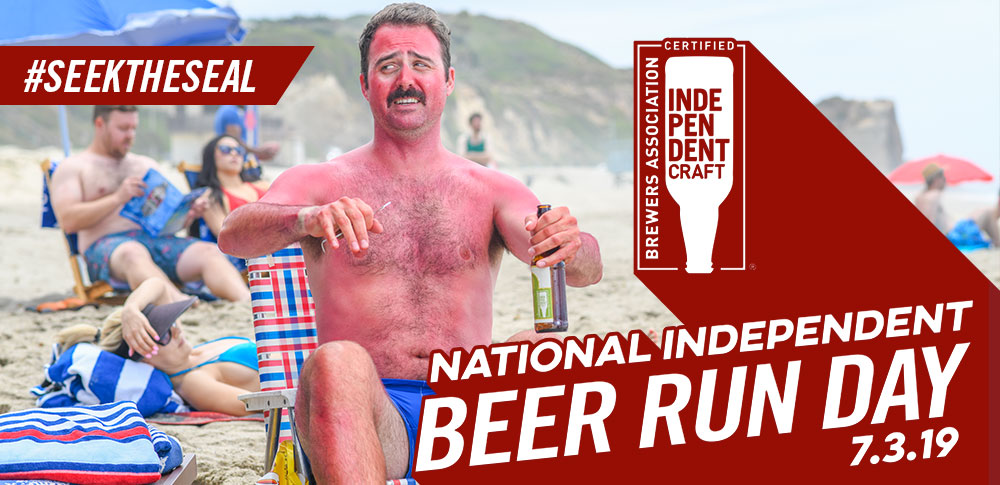 CraftBeer.com is fully dedicated to small and independent U.S. breweries. We are published by the Brewers Association, the not-for-profit trade group dedicated to promoting and protecting America's small and independent craft brewers. Stories and opinions shared on CraftBeer.com do not imply endorsement by or positions taken by the Brewers Association or its members.