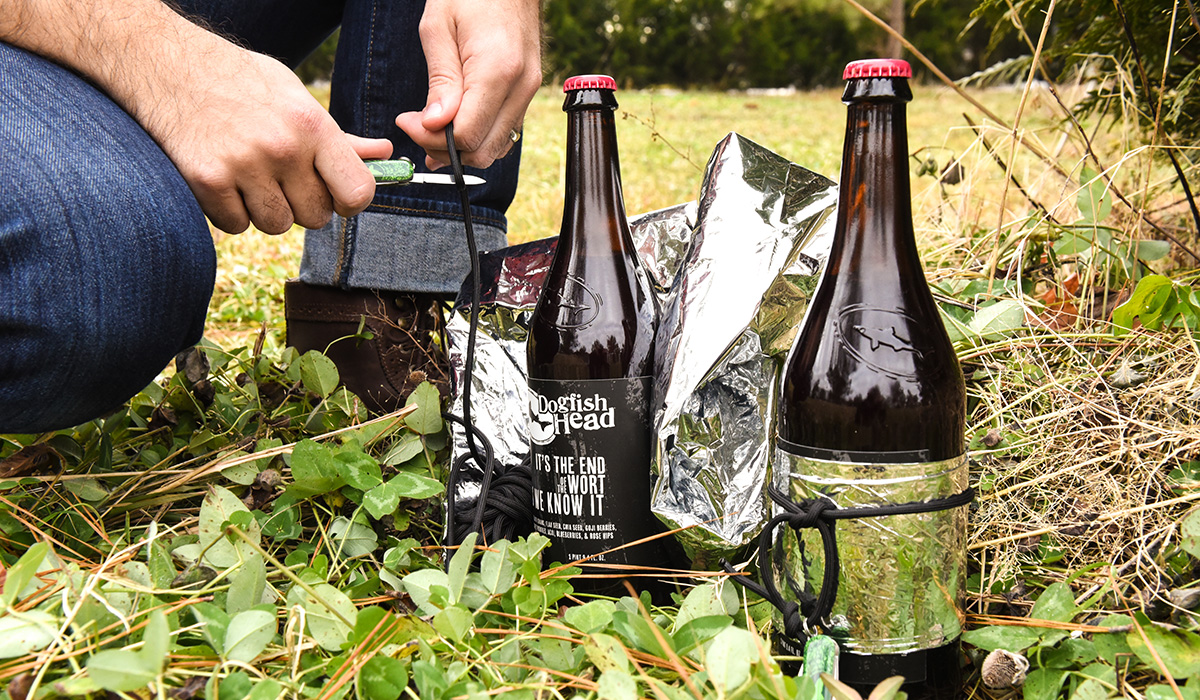 Dogfish Head Announces Ultimate Stuck on Desert Island Beer
The 5 o'clock Friday beer. The Saturday mid-morning shower beer. The six-pack you grab before Sunday dinner at the in-laws. You might consider any of those beers (or all of those beers — we aren't judging) your "survival" beer, but the brewers at Dogfish Head Craft Brewery say they've come up with the ultimate survival beer that answers the essential question, "Which beer would you drink if you were stranded on a desert island?"
(VISIT: Find a U.S. Brewery)
The new Dogfish Head beer is called "It's the End of the Wort as We Know It". The ingredients are an array of superfoods, including blueberries, acai and goji berries, purple sweet potatoes, rose hips, chia seed, flax seed, spelt, oats and quinoa.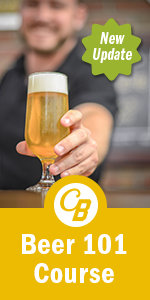 The brewery says it set out not only to make a beer you'd want to drink on a desert island, but also make a beer that might give you a few extra vitamins if you get stranded on a mystery island like Sawyer, Kate, Jack and Hurley. The 9% ABV Belgian-fruit ale is purple, and described as slightly tart and a little sweet with the flavors of blueberries, cranberries and cherries.
"Myself and six other co-workers from various departments at Dogfish set out to brew the most survivalist-oriented beer Dogfish has ever made and packed it with a bunch of delicious culinary ingredients resulting in a ton of goodness in the form of essential vitamins and amino acids," says Sam Calagione, founder and CEO of Dogfish Head. "We are not making any health claims in association with this beer. We are merely sharing our brewing process and the culinary ingredients we chose for the recipe that are rich in alluring aromas and flavors."
(READ: 'End of an Era' for Dogfish Head's Rehoboth Beach Brewpub)
"It's the End of the Wort as We Know It" bottle release is set for Saturday, Jan. 27 at the Milton, Delaware, brewery. The beer will come with a few handy survival kit items, including a solar blanket and a Swiss army knife. If your end-of-the-world bunker is already stocked, you can opt for trying the beer on draught at the brewery instead. Either way, you know it's a big step up from the DHARMA Beer the LOST gang was stuck with on that island.
CraftBeer.com is fully dedicated to small and independent U.S. breweries. We are published by the Brewers Association, the not-for-profit trade group dedicated to promoting and protecting America's small and independent craft brewers. Stories and opinions shared on CraftBeer.com do not imply endorsement by or positions taken by the Brewers Association or its members.