If you spilled beer on yourself, would you go days without showering? Of course you wouldn't. Okay, maybe you know someone who might, but not you. So why should your growler be any different?
While growlers are certainly not new to the scene, they are becoming increasingly popular. From traditional glass growlers and handmade ceramics to the latest stainless steel technologies, there is one thing they all have in common. No matter what beer you choose to fill your growler with, you are guaranteed to have poor quality beer if you don't clean your growler properly.
(MORE: Are Growlers the Holy Grail of Beer Vessels?)
The Brewers Association's Facts About Growlers tip sheet has some helpful hints and guidelines for proper growler care that we wanted to share with you.
Growler Cleaning Tips
Cleaning detergents should not be fat or oil-based.
Proper detergent ratios should be used to ensure thorough cleaning as well as avoid residual chemicals.
Growlers should be cleaned, sanitized, rinsed and allowed to air dry immediately after emptying.
After cleaning, growlers should be stored with the lid unsealed.
Growler Safety Tips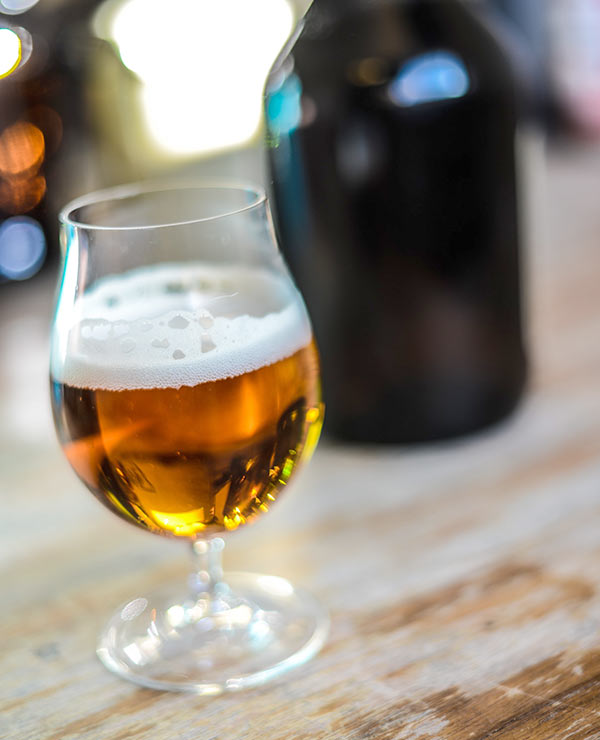 No matter what kind of container is used, consumers and filling establishments must be aware that all growlers are pressurized containers. The growler container used must be able to withstand the pressures exerted by carbonated beer as well as the growler filling method.
If the lid is a twist-off, go for plastic. Metal twist-off lids don't allow air to leak if the pressure becomes too much.
Glass growlers with engravings or etchings are unsafe to fill. Just like a chipped or cracked glass growler, pressure strength of these growlers will be significantly reduced.
To avoid shattered glass or an explosion, don't allow the growler to warm (like in a hot car) or freeze. These actions increase pressure, especially if the growler is over-filled (always leave 5 percent headspace).
There are many things to know about growler care, safety and hygiene. Check out the Brewers Association's Facts About Growlers to help make sure you get the most out of your craft beer at home.
CraftBeer.com is fully dedicated to small and independent U.S. breweries. We are published by the Brewers Association, the not-for-profit trade group dedicated to promoting and protecting America's small and independent craft brewers. Stories and opinions shared on CraftBeer.com do not imply endorsement by or positions taken by the Brewers Association or its members.