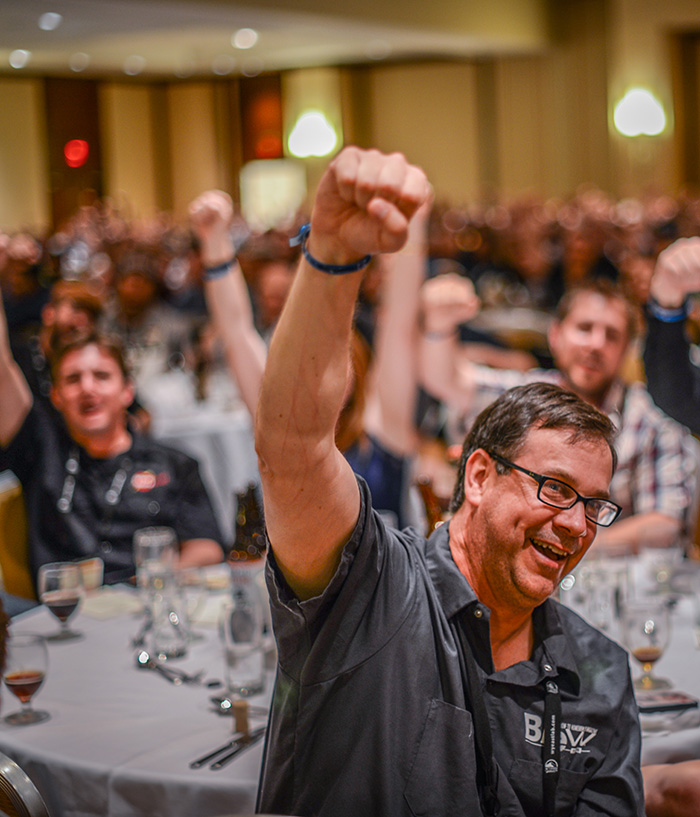 Going Pro at the National Homebrewers Conference
The most common symptom after being bitten by the infamous "homebrew bug" is the strong desire to open your own production brewery. It should come as no surprise that many of the country's most successful and renowned breweries have close ties to the homebrewing hobby.
At the 2014 National Homebrewers Conference in Grand Rapids, Mich., those commercial brewers with roots in homebrewing will be offering their experiences and expertise to other aspiring and professional brewers. This is a prime opportunity to bring your appreciation and understanding of quality beer to the next level!
John Mallet | Bell's Brewery Bell's Director of Operations John Mallet has been with the Michigan-based brewery since 2001. When he is not overseeing the logistical matters of brewing and packaging operations, Mallet is serving on multiple industry-related committees and boards with the Brewers Association, Master Brewers Association of the Americas, American Malting Barley Association and Hop Quality Group. He has also been on the Siebel Institute faculty since 1995.
At the conference, Mallet will be speaking on one of his favorite topics in his seminar "The Malt Nerd's History Hour," along with co-presenter Andrea Stanley of Valley Malt. Attendees will explore the pre-20th century malting practices as well as modern attempts to recreate some of these products.
Jason Oliver | Devils Backbone Brewing Co. Devils Backbone Head Brewer Jason Oliver has 18 years of industry experience under his belt, with a whopping 23 Great American Beer Festival medals with Devils Backbone. Having worked as the mid-Atlantic Regional Brewery Supervisor for Gordon Biersch, Oliver spent much of his time brewing German styles.
During his seminar "Long Live Lagers," Oliver and Warren Haskell will share their experiences brewing lagers on a professional scale and offer practical applications for the homebrewer. Attendees can expect and in depth look at various lager styles, recipe formulation, fermentation control and storage needs.
Mitch Steele | Stone Brewing Co. Mitch Steele has spent time at breweries both big and small, ultimately establishing himself as the brewmaster at Stone Brewing Co. since 2006, all the while sticking to his homebrew roots. When Steele is not brewing up Stone's latest creation, chances are he is exploring the history of IPA. He even wrote a book dedicated to the hoppy style: IPA: Brewing Techniques, Recipes and the Evolution of India Pale Ale.
At the conference, Steele will be presenting on the use of herbs and spices in aggressively hopped beers. It isn't as easy as simply throwing in what you think might work. Careful consideration is needed to make sure the botanicals play nice with the hop profile, all the while creating a well-balanced beer, and Mitch will show you the way.
Brett Vanderkamp | New Holland Brewing In 1997, Brett Vanderkamp and his best friend had $10,000 and a dream. Nearly twenty years later, that dream has evolved into what is now New Holland Brewing, which now also includes distilled spirit production. Vanderkamp is highly involved with his local community and serves on various boards.
Utilizing his knowledge of beer and spirits, Vanderkamp is leading a seminar exploring the art of barrel aging. Using New Holland's signature barrel-aged beer Dragon's Milk Bourbon Barrel Stout as an example, all facets of the barrel aging process from barrel selection to blending will be discussed.
Access a full list of seminars at the 2014 National Homebrewers Conference, and register to attend today!
---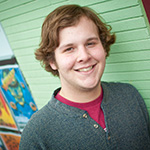 Duncan Bryant spends his days blogging about the ins-and-outs of homebrewing as the American Homebrewers Association Web Coordinator. When he is not flipping through the pages of Zymurgy magazine, chances are you'll find Duncan trekking around Colorado's Front Range with a fishing pole in one hand and a beer in the other.
CraftBeer.com is fully dedicated to small and independent U.S. breweries. We are published by the Brewers Association, the not-for-profit trade group dedicated to promoting and protecting America's small and independent craft brewers. Stories and opinions shared on CraftBeer.com do not imply endorsement by or positions taken by the Brewers Association or its members.