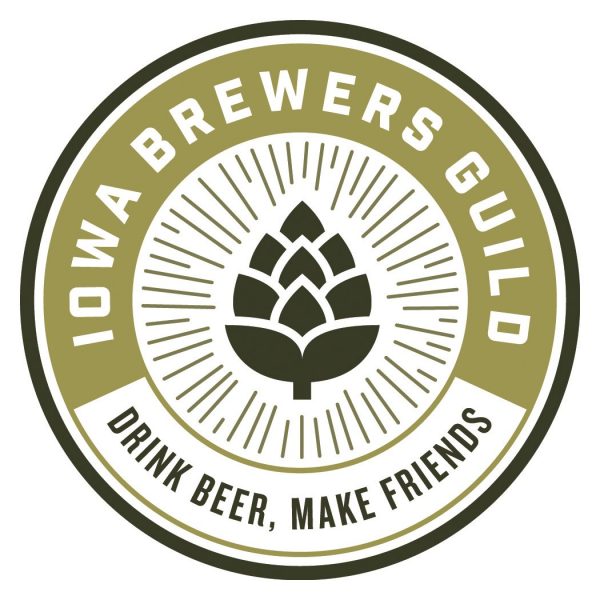 Iowa Brewers Guild Unveils "First-In-The-Nation" Brewer Apprenticeship
As an Iowa native, I have heard plenty of misconceptions about the Hawkeye state. Yes, our sweet corn is the best. No, we are not all farmers. Yes, we are very "Iowa nice." No, Iowa isn't all flat. And yes, we have craft breweries — damn good ones at that.
One thing that most people associate (accurately) with Iowa is their first-in-the-nation presidential caucuses. Every four years the national spotlight beams on the state for a few weeks, then, just like in Field of Dreams, we disappear back into the corn fields to grow a majority of your food. But now, Iowa is once again taking the lead nationally, this time with craft beer.
The Iowa Brewers Guild (IBG) recently announced the official approval of a what it calls a "first-in-the-nation Department of Labor registered apprenticeship program for professional brewers." Set to launch this fall, the program is open to existing professional brewers, as well as those looking to shift career paths toward brewing. The new program is also designed to serve as a template for other guilds, breweries or organization around the country to utilize.
Apprentices will receive training from sponsoring Iowa breweries in areas of beer production, sanitation/cellar work, filtration/transfer/conditioning, packaging, quality control and promotions. In addition to this 2,000-hour on-the-job apprenticeship, participants will also be required to take 210 hours of online coursework from the Siebel Institute, completing their new Master Craft Brewer Theory course.
"From the first time we were contacted by the Iowa Brewers Guild, we were excited to see what they had developed. We wanted to be a part of this program," recalls Siebel Vice President Keith Lemcke. "I think this will set the standard for craft brewing training for years to come."
The IBG is currently accepting applications for those interested in the full apprenticeship in order to coincide with the October 1 launch of the new Master Craft Brewer Theory. Those wishing to be considered must pass a brewing aptitude test. While the brewhouse experience is a paid apprenticeship, program participants will be required to pay for online coursework. For more information on the program, visit iowabeer.org/apprenticeship.
CraftBeer.com is fully dedicated to small and independent U.S. breweries. We are published by the Brewers Association, the not-for-profit trade group dedicated to promoting and protecting America's small and independent craft brewers. Stories and opinions shared on CraftBeer.com do not imply endorsement by or positions taken by the Brewers Association or its members.