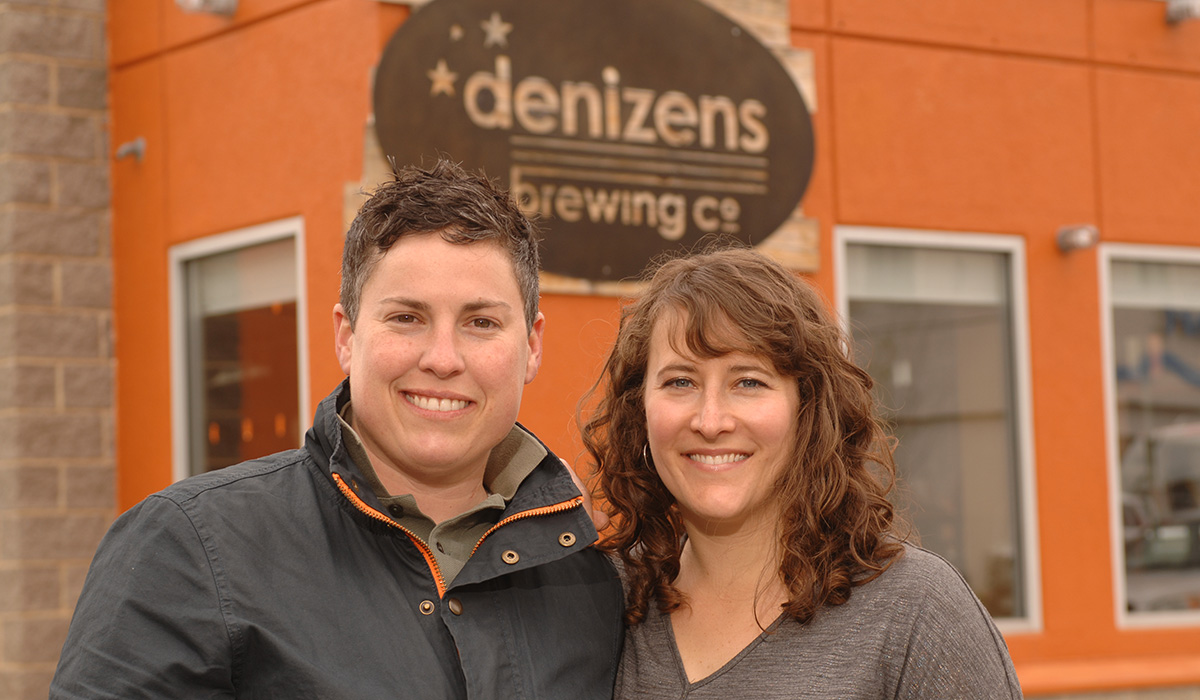 Julie Verratti, Co-Founder of Denizens Brewing Company, Announces Candidacy
Julie Verratti, the co-founder of Denizens Brewing Company in Maryland, could be adding another job to her plate: lieutenant governor. She's announced she's joining Maryland gubernatorial candidate Alec Ross as his running mate.
Verratti is no stranger to government service. Before founding Denizens with her wife Emily Bruno and brother-in-law Jeff Ramirez, she was a Presidential Management Fellow and Senior Policy Advisor at the U.S. Small Business Administration where she focused on several initiatives including the Affordable Care Act and veterans entrepreneurship. She has a law degree from George Washington University.
(VISIT: Find a U.S. Brewery)
"I've lived my life believing that when you are asked to serve, you say, 'Yes.'" Julie Verratti, Denizens Brewing Co.
"I've lived my life believing that when you are asked to serve, you say, 'Yes,'" Verratti tells CraftBeer.com. "Alec is the kind of transformative leader that Maryland needs right now, and I'm looking forward to working with him move our state forward."
She was also recently elected to serve on the Board of Directors at the Brewers Association, the not-for-profit trade organization that promotes and protects independent breweries; the BA is also the publisher of CraftBeer.com.
Alec Ross' political background includes working for President Obama's 2008 campaign as well serving as a senior advisor for innovation under Secretary of State Hillary Clinton. He's also been a vocal supporter of small and independent brewers in Maryland.
"We have this really antiquated system, right now — in terms of how beer is distributed, and how and where it can be sold — that is a vestige of old times," he told reporter Liz Murphy at the Capital Gazette. "The way [we] regulate beer right now, it's basically to make Budweiser king, and it comes at the expense of small and medium-sized breweries. This is representative to me of a bigger trend, where big, big companies with their lawyers and their accountants and their big balance sheets — they win. Politics is oftentimes stacked to help the biggest businesses. And for small and medium-sized businesses, the regulations really jam them up."
(INFOGRAPHIC: How to Choose the Right Beer Glass)
So how does Verratti plan to juggle the demands of owning a small brewery as well as serving in a top state government position? Teamwork and multitasking.
"I'm lucky to have two amazing business partners in my wife Emily and our brother-in-law Jeff. We also have a great team at Denizens who are stepping up and taking on more responsibilities," she says. "But, I'll still be working, making deliveries, selling beer, and doing all of the work of an everyday small-business owner-operator."
The Ross-Verratti team is one of several Democrats vying for the nomination. The Maryland primaries will be held in June 2018.
CraftBeer.com is fully dedicated to small and independent U.S. breweries. We are published by the Brewers Association, the not-for-profit trade group dedicated to promoting and protecting America's small and independent craft brewers. Stories and opinions shared on CraftBeer.com do not imply endorsement by or positions taken by the Brewers Association or its members.