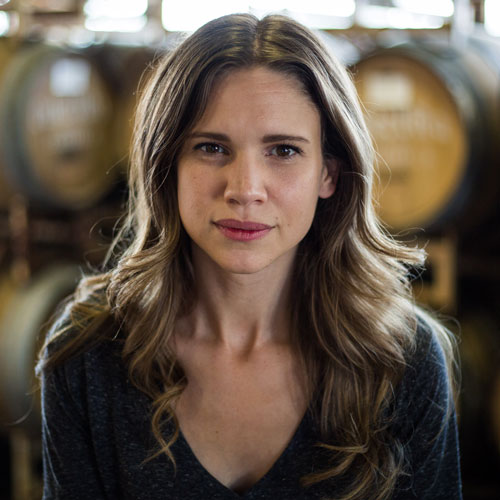 Nancy Palmer of the Georgia Craft Brewers Guild Makes History at Annual Industry Awards
One of the 2018 Brewers Association Award recipients made history Tuesday, as Nancy Palmer, the executive director of the Georgia Craft Brewers Guild, became the first woman to receive the F.X. Matt Defense of the Industry Award.
The F.X. Matt Defense of the Industry Award is named for the late F.X. Matt, president of F.X. Matt Brewing Co. in Utica, New York, who was known as an outspoken, tenacious advocate of small and independent brewing. Nancy Palmer's tireless effort to modernize Georgia's beer laws by working with state legislators and wholesalers undoubtedly put her in that category.
(VISIT: Find a U.S. Brewery)
As executive director of the Georgia Craft Brewers Guild, Palmer led a years-long fight to change Georgia's antiquated beer laws, ushering in major changes when SB 85 passed and went into effect in 2017. As of September 2017, Georgia became the final state in the U.S. to allow craft brewers to legally sell beer directly to consumers in their taprooms. Previous to September 2017, beer lovers could only buy "tours" at Georgia breweries, during which a limited amount of samples of beer were "free." Food sales and to-go beers were also part of the expanded law.
The less-restrictive laws have allowed Georgia breweries similar latitude as breweries in other states, which spells growth. Whereas Georgia taprooms could only once feasibly operate a few hours at a time a few days a week, SB 85 allowed breweries to greatly expand hours of operation — and the bottom line. Breweries have also been able to expand production and hire more employees to support them as they grow.
(SEEK THE SEAL: Show Us Your Instagram Photos of the Independent Craft Brewer Seal)
Palmer received the F.X. Matt Defense of the Industry Award Tuesday, May 2, at the annual Craft Brewers Conference. The BA, publishers of CraftBeer.com, also credited her leadership among the state guilds executive director network as another reason for the honor.
Past winners include brewery founders as well as other state guild leaders. In 2012, Tom McCormick from the California Craft Brewers Association took home the award; Brook Bristow of the South Carolina Craft Brewers Guild was the 2015 recipient.
The BA also honored the following people during Tuesday's awards ceremony:
Brewers Association Recognition Award: Charles Bamforth, UC Davis
Russell Schehrer Award for Innovation in Craft Brewing: Tomme Arthur, Port Brewing Co./The Lost Abbey
Craft Beer Wholesaler of the Year: Tryon Distributing, Charlotte, N.C.
You can read more about the 2018 award winners at BrewersAssociation.org. Follow the 2018 Craft Brewers Conference on Twitter and Instagram by searching the hashtag #CraftBrewersCon.
CraftBeer.com is fully dedicated to small and independent U.S. breweries. We are published by the Brewers Association, the not-for-profit trade group dedicated to promoting and protecting America's small and independent craft brewers. Stories and opinions shared on CraftBeer.com do not imply endorsement by or positions taken by the Brewers Association or its members.