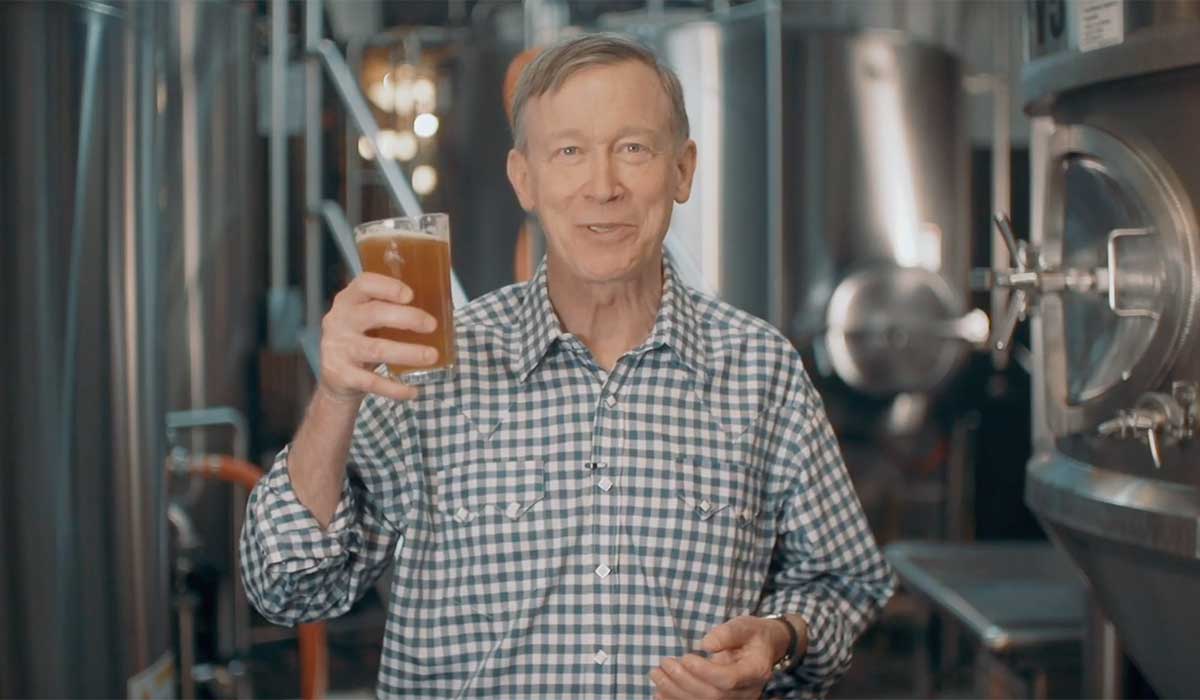 Presidential Candidate Puts Craft Beer's Collaborative Spirit Front and Center in New Video
In the 2016 presidential race, candidates including Hillary Clinton and John Kasich made stops at craft breweries. Now, a 2020 presidential hopeful is putting the craft beer community's collaborative spirit front and center in a new fundraising video.
Former Colorado Gov. John Hickenlooper is part of the crowded field of Democratic candidates vying for the White House in the 2020 election. Before his days in public service, John Hickenlooper was best known as co-founder of Colorado's first brewpub, Wynkoop Brewing, which opened in 1988.
He's widely regarded as a steward for small and independent breweries across the U.S., serving as chairperson on the Board of Directors for the Association of Brewers, and helping other craft breweries get off the ground. In 1995, he and his business partner Russell Schehrer were honored with the BA's Recognition Award.
(MORE: This is 40 at Boulder Beer Co.)
As the Democratic candidates look to amp up fundraising ahead of the next presidential debates in September, Hickenlooper's campaign has released a new video where Hickenlooper talks about how his work in brewing–an industry known for partnerships and service–is the same spirit he wants to bring to the presidency.
"I want to bring my proven experience, and the bridge-building collaborative spirit of craft beer to the White House," he says in the video, titled Brewers and Beer Lovers for Hickenlooper. "Help me bring harmony, hope and hops to Washington."
The video also features a few cameos from familiar faces in craft beer. Eric Wallace, co-founder of Colorado's Left Hand Brewing and Greg Koch, CEO of California's Stone Brewing, both appear in the video — with Koch delivering a beer-themed Russia joke: "We need a president whose only ties to Moscow are Imperial Russian Stouts," Koch says.
Koch's reference is one of several ways the fundraising video uses humor and beer in an attempt to illustrate the candidate's message. You can see the full video on the Hickenlooper campaign's YouTube channel.
CraftBeer.com is fully dedicated to small and independent U.S. breweries. We are published by the Brewers Association, the not-for-profit trade group dedicated to promoting and protecting America's small and independent craft brewers. Stories and opinions shared on CraftBeer.com do not imply endorsement by or positions taken by the Brewers Association or its members.