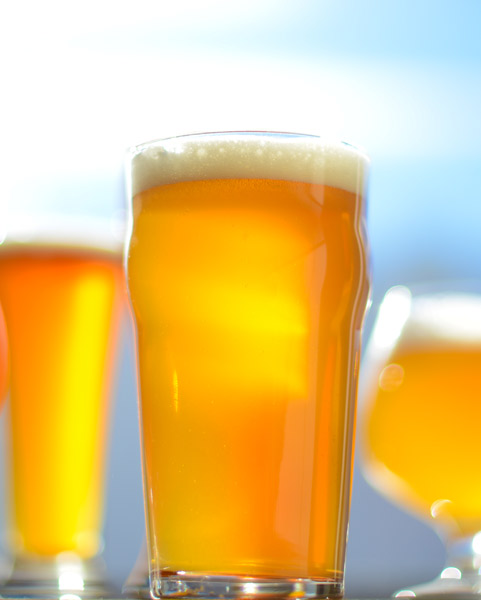 Quirky Florida State Senate Race Highlights How Legislative Support Helps Craft Beer
Here's a quirky little story out of Florida that shows how the worlds of craft beer and politics collide.
There is no argument small and independent breweries will thrive with the support of local and state legislatures. Cigar City's CEO Joey Redner is supporting Dana Young in the race for Florida State Senate. Redner says Young has been instrumental in helping the industry grow in the Sunshine State. But here's the weird part: Young is running against Redner's dad, Joe Redner, Sr., who is also a stakeholder in Cigar City.
(MORE: Do You Know Who Brews Your Beer?)
Before you jump to conclusions, there's no family squabble here. Redner says Young has been a strong advocate for craft beer.
"When the industry was just starting, she was one of the few politicians that would even meet with us and listen to us," Joey Redner tells the Tampa Bay Times. "I support my dad as my dad and I love him, but I think Dana (Young) is pretty effective."
Young, the current Majority Leader, has been one of craft beer's biggest supporters in the Florida House and is partly responsible for lifting the state ban on 64 oz. growlers last year. The ban, one of the oddest beer laws in the state, permitted the sale of 32 oz. and 128 oz. growlers, but not the standard 64 oz. and was supported by government officials (and big beer distributors) as a way to "prevent over consumption."
(MORE: Sarasota's JDub says "It's the Hardest Thing I've Ever Done")
The 2015 lift on the ban, while far from perfect, was both a symbolic and literal win for Florida's craft brewers and served as a step in the right direction.
Render, Sr., a shareholder at Cigar City, entered the race self-funded as a no-party candidate. He told the Tampa Bay Times he has a general frustration with politics. This isn't his first run for office.
"Every time I pick up the newspaper, I find an issue I think they (politicians) are doing wrong," says Redner, Sr. "I just thought I'd try to get involved."
CraftBeer.com is fully dedicated to small and independent U.S. breweries. We are published by the Brewers Association, the not-for-profit trade group dedicated to promoting and protecting America's small and independent craft brewers. Stories and opinions shared on CraftBeer.com do not imply endorsement by or positions taken by the Brewers Association or its members.