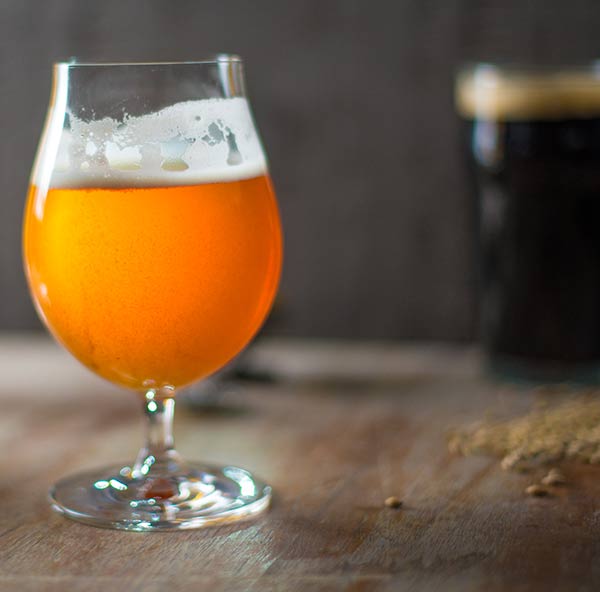 The Reason It's so Difficult to Answer, "Why Craft Beer?"
Small and independent craft brewers have redefined what American beer means. Of that, I think we can all be incredibly proud. The phrase "American beer" was once synonymous with a bland, almost commoditized product, but today, American beer is thought of as flavorful, experimental and vast, inspiring even the world's oldest brewing heritages to push their boundaries.
Taste, or more correctly, flavor, is a paramount focus of the American craft beer revolution. However, it often garners too much of the explanation as to why craft beer has become so popular. Craft beer is about the flavor, but it's so much more—it's an experience.
To illustrate the case that craft beer is more than the taste, I want to share with you a blog post by Eric Hobbs, founder of Chicago's Penrose Brewing Co. He took to the Penrose blog to share an attained dream that he had when he first started thinking about building a brewery: his barrel cellar.
"I spent much of 2008 and 2009 day dreaming about what my brewery was eventually going to look like, but the vast majority of the space was a vague impression of stainless, an unending bar, and community seating. Obscure ideas for the taproom and production area lived in the same cloudy space amongst fleeting thoughts that constantly rip through my always-distracted mind. What was never even remotely hard to imagine, however, was how my barrel cellar would look."
While the flavor and character of Hobbs' brewery's finished beer was likely a primary concern, it was the sight, smells and feelings that one gets surrounded by towers of stacked oak barrels, quietly transforming beer into a truly unique experience, that Hobbs wanted to create. It is that experience, uniquely Penrose, that will stick in the minds of visitors, shaping their memories and perception of craft beer and specifically Penrose's beer.
Small brewers make some incredibly flavorful beers; it is their intention to do so, but flavor is just one element of what makes people connect with craft beer.
The opportunity to visit a brewery, to interact with its employees and to take in the brewery's unique experience can't be recreated by anyone else or anywhere else. You might find yourself in other barrel cellars, but there will never be one exactly like Penrose's, and you'll never be able to describe it to someone else well enough for them to understand it.
Maybe that's why people find it easier to say craft beer is all about the taste. It's more difficult to adequately explain Hobbs' dream: "A moment of belly laughter followed by a few deep breaths and a hearty drink of beer provided just enough runway for my mind to clear and recognize the moment for what it was: yet another expression of the unique experience I had dreamt of sharing."
Read Eric Hobbs' entire vision in his blog post "A Dream Comes to Life."
CraftBeer.com is fully dedicated to small and independent U.S. breweries. We are published by the Brewers Association, the not-for-profit trade group dedicated to promoting and protecting America's small and independent craft brewers. Stories and opinions shared on CraftBeer.com do not imply endorsement by or positions taken by the Brewers Association or its members.