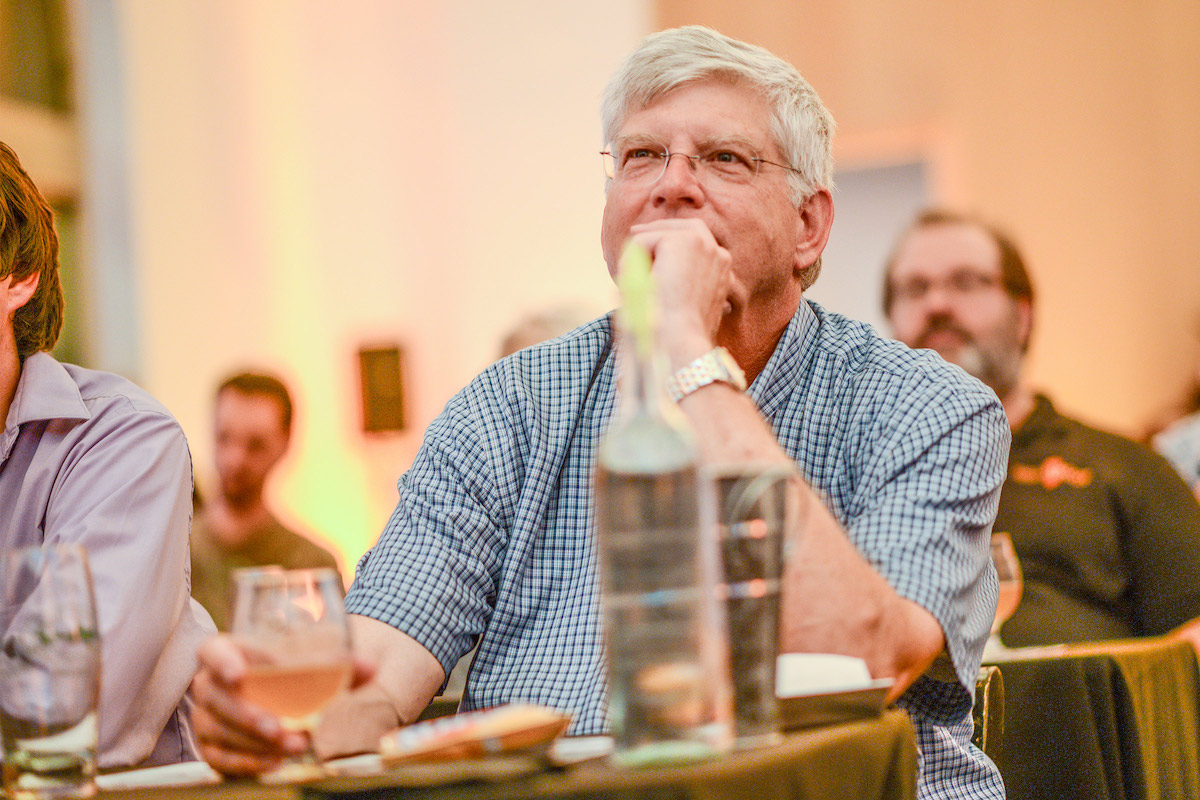 Listen to All 17 SAVOR Seminars
SAVORSM: An American Craft Beer & Food Experience, which was held in Washington, D.C. on June 3-4, was host to some terrific seminars presented by leaders of the craft beer industry. The presentations covered a wide array of topics such as the science of nitro beers, wood and beer, fermentation cultures, beers of the Native Americans, and how to retain a small-town feel for a growing brewery.
Since SAVOR celebrates the flavorful combinations of craft beer and food, many presentations dealt with the various relationships between the two. There were presentations covering fruit beers, hot peppers and beer, local and sustainable agriculture, and, of course, how to discover your own pairings. Experts spoke to specific combinations, including beer with cheese, desserts, and even girl scout cookies.
One seminar, "A Journey Through 30 Years of Craft Beer" presented by Pat Conway and Mark Hunger of Great Lakes Brewing Co., encompassed the history of beer and brewing in the 19th century, the craft beer revival of the 1980s, and beyond. The presentation also shared details of the brewery's new zero-waste initiative, responsible purchasing practices, the importance of quality control, and the importance of maintaining a strong civic connection between breweries and their cities.
"Every brewery has their own strategies," Conway explained, "but our strategy right now is to keep in the Great Lakes region, don't be a mile wide and an inch deep, try to keep it closer to home and always have fresh beer. This is a strategy we've employed for close to 30 years and it still works for us, and that's how we'll continue to grow."
Weren't able to attend? We've got your back. You can listen to all the presentations from SAVOR 2016 right here! Special thanks CraftBeerRadio.com for the recordings!
2016 SAVOR Seminars
Nitro Beers with Sam Adams founder Jim Koch Join Samuel Adams founder and brewer Jim Koch as he discusses the Sam Adams Nitro Project. Learn about the science behind nitrogenized beers.
All Things Trappist Join Father Isaac Keeley of The Spencer Brewery for an insider's look into America's only Trappist brewery. Learn how St. Joseph's Abbey has brought centuries-old monastery brewing to today's world.
Advanced Beer and Cheese Pairings Virginia's Adroit Theory Brewing Co. focuses on esoteric ales in very small batches. Hear about how they rely on non-traditional brewing methods and barrel aging to achieve liquid perfection.
Allagash & Deschutes: Beers Inspired from Local Terroir Join Allagash and Deschutes for an intimate session to introduce the special, one-time-only SAVOR symposium collaboration beer, showcasing local ingredients from both regions.
A Journey through 30 Years of Craft Beer Join brewery owner and co-founder Patrick Conway as he provides a retrospective of craft beer over the last 30 years through story and beer.
A Confluence of Visual and Liquid Art Join Sam Calagione of Dogfish Head Craft Brewery and "Brewing Local" author Stan Hieronymus as they provide insight into the beers Native Americans had been making for hundreds of years before Columbus arrived.
20 Years with Coronado & Stone Coronado Brewing Co. and Stone Brewing are both celebrating their 20th anniversary in 2016, and have teamed up to brew a 20th-anniversary small-batch collaboration beer released at this SAVOR tasting salon. The panel will revisit the history of San Diego's beer scene and discuss how it has influenced craft beer globally.
Coopers Dance: Wood and Beer The simple yet complex nature of barrel maintenance and use will be demonstrated by Peter Bouckaert and Dick Cantwell, authors of the new book Wood & Beer published by Brewers Publications.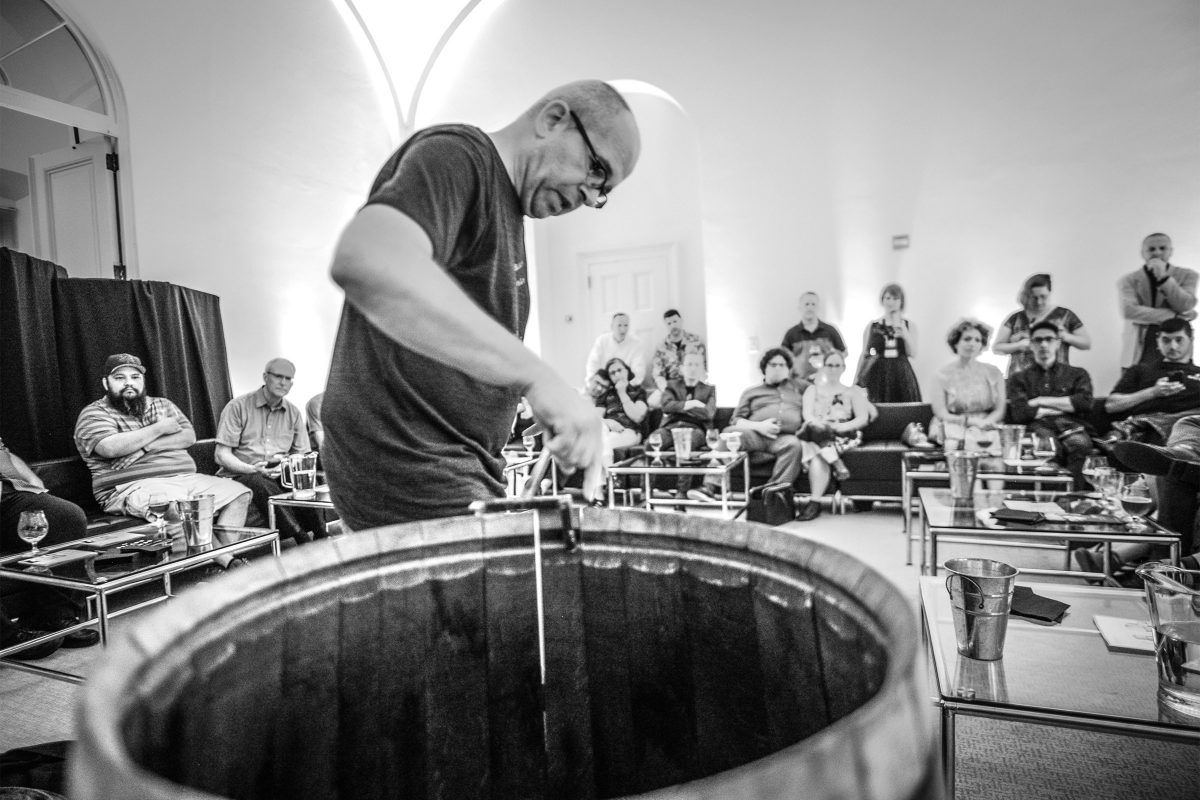 Pairings with The Red Hen & Country Boy Brewing Join Kentucky's Country Boy Brewing founder Daniel Harrison as he teams up with Mike Friedman of DC restaurant The Red Hen to offer attendees a look at regionally inspired craft beers and food pairings.
Hop State New York Brewery Ommegang partnered with local farmers and developed Hopstate NY, an American pale ale using only state-grown hops. Ommegang brewer Eric Van Schoick discusses the collaboration with hop farmers and Cornell College to craft beers with hops from the brewery's own back yard.
Fruit Beers vs. Fruit Flavored Beers A fruit beer is defined as a beer fermented with fruit. A fruit-flavored beer has been flavored after fermentation with a fruit concentrate or extract. Schlafly Beer and Hardywood Park Craft Brewery share examples of both and provide suggested food pairings.
Developing the SAVOR Menu Ever wondered what goes into creating the SAVOR menu and trying to pair food with 176 different beers? This salon is your chance to find out from the chefs behind SAVOR.
Foeder Beer: A Search for Delicious Perennial Artisan Ales of St. Louis and Right Proper Brewing Co. of Washington, D.C. both use large oak foeders as a conduit for the expression of their house mixed-fermentation cultures. The goal is character-filled beers with layers of complexity and charm.
Beer as Dessert Join Stone Brewing craft beer ambassador and Certified Cicerone® Bill Sysak as he discusses Master Pairings concepts and his belief that craft beer can pair with any food in the world, even Girl Scout cookies.
Craft Beer & Girl Scout Cookies There's more to putting on a successful beer dinner than meets the eye. Learn how to plan beer dinners, approach a test tasting, pick a theme, incorporate beer ingredients into your meal and gain a better understanding of pairing practices.
Getting Bigger but Keeping it Small While Oskar Blues has added a brewery in North Carolina and has one in the works in Texas, Oskar Blues has never forgotten its roots and the place that started it all. Hear how a growing brewery can still manage to keep that small-town feel.
Flying Dog Brings the HEAT: An intimate look at how hot peppers are spicing up craft beer Flying Dog brewmaster Matt Brophy walks through the recipe development process and what ingredients their brewers look for to balance each pepper. He's joined by Ed Currie, CEO and mad scientist behind PuckerButt Pepper Co. and Thom Toth, founder, president, and chief sauceologist at Voodoo Chile Sauces.
CraftBeer.com is fully dedicated to small and independent U.S. breweries. We are published by the Brewers Association, the not-for-profit trade group dedicated to promoting and protecting America's small and independent craft brewers. Stories and opinions shared on CraftBeer.com do not imply endorsement by or positions taken by the Brewers Association or its members.