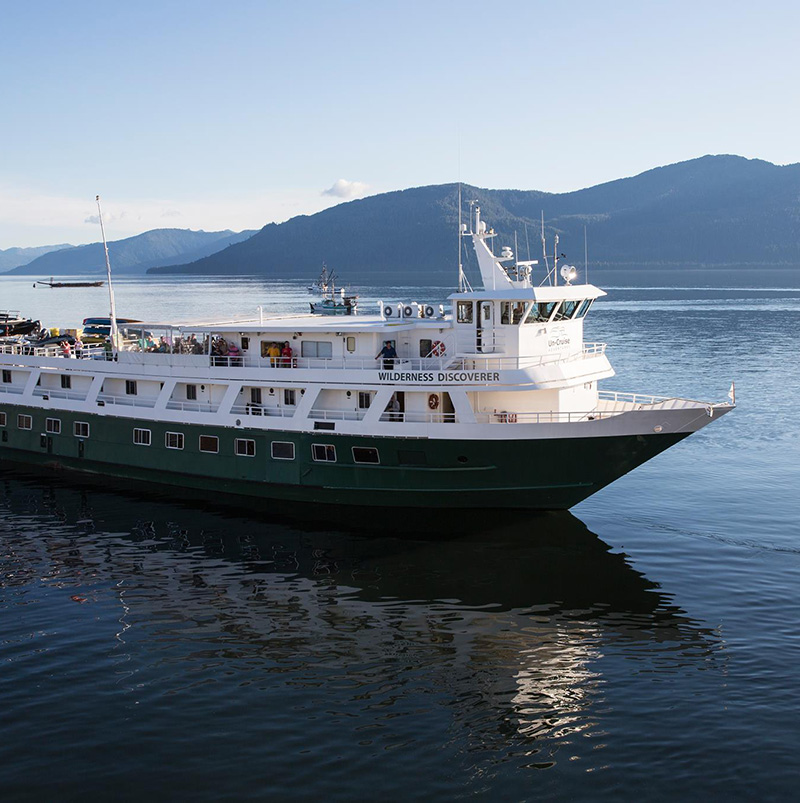 Seattle-Based Cruise Line Offering Craft Beer-Themed Cruises
Have you ever booked an all-inclusive cruise only to realize that once you're on the boat you have to spend the next seven nights with an incredibly limited selection of beers? You can only smuggle so much craft beer in that suitcase of yours, (not that we're suggesting you try it–bringing your own alcohol is against most major cruise line's policies.) Well, fear no more because Un-Cruise Adventures has you covered with their new craft beer-themed cruises.
The Seattle-based cruise line has scheduled four upcoming cruises to pair perfectly with Seattle's booming craft beer industry. Each cruise will have guest hosts, comprised of all-stars from the Seattle brewing scene. These hosts will lead the vacationers in beer tastings and other opportunities to learn about their favorite beverage.
"Whether you are a beer lover or a novice, you're sure to learn and enjoy the expertise of our guest hosts on board," said Captain Dan Blanchard, CEO of Un-Cruise Adventures. "After a day of kayaking and hiking, relax on the top deck for a hosted beer tasting featuring Washington state micro-brews."
Kendall Jones and Kim Sharpe Jones, beer bloggers, media partners for the Washington Beer Commission and all-around craft beer advocates will be guest hosting the first cruise on October 4, 2014. Robyn Schumacher, owner/brewer at Stoup Brewing in Seattle will be guest hosting the April 25 cruise. The final two cruises' guest hosts have not been announced yet.
In addition to the adventure activities scheduled on each cruise, guests will enjoy nightly tastings of craft beers from local breweries, craft beer presentations and recommendations for pairing beers with the evening's dinner menu. Stops will be made and a tour and tasting is scheduled both at Port Townsend Brewing Co. (Port Townsend, Wash.) and Island Hoppin' Brewery (Eastsound, Wash.). The experience is topped off with a beach bonfire on Sucia Island with presentations on beach beers and the advantages of canned American craft beer.
All cruise ticket purchases include meals, beer tastings, transfers, adventure activities, hot tub, sauna and yoga on deck. To book your ticket, check out Un-Cruise Adventures.
---

Grant Puza is the current Craft Beer Program Intern at the Brewers Association. A Certified Beer Server and homebrewer, Grant spends most of his time educating himself further in the world of craft beer while working at The Post Brewing Company. If not visiting a local brewery, you might also catch him somewhere in the woods backpacking, rock climbing or snowboarding.
CraftBeer.com is fully dedicated to small and independent U.S. breweries. We are published by the Brewers Association, the not-for-profit trade group dedicated to promoting and protecting America's small and independent craft brewers. Stories and opinions shared on CraftBeer.com do not imply endorsement by or positions taken by the Brewers Association or its members.