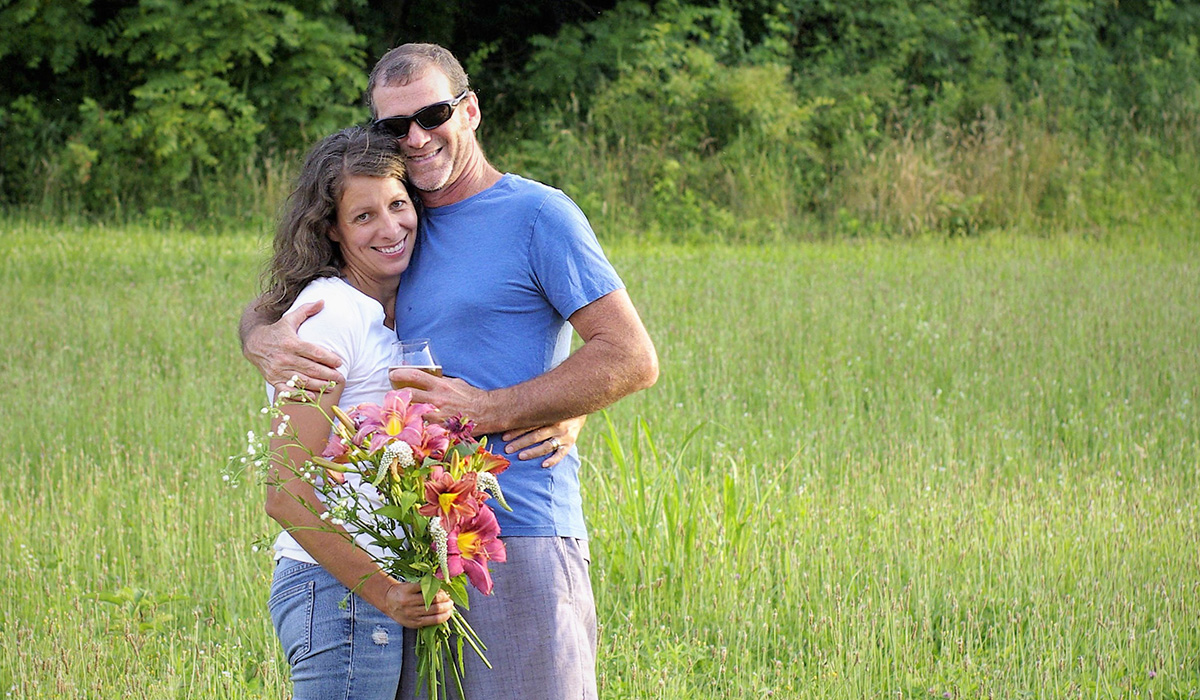 Sideways Farm & Brewery Launches Brick by Brick Fundraiser
Crowdfunding has become a popular way for aspiring brewers to get money to make their brewing dreams come true. Brewery owners launch campaigns on Kickstarter, Indiegogo or Crowdbrewed.com. And in return for contributions, backers get brewery swag, bar credit or other perks.
But for Sideways Farm & Brewery, owners Jon and Carrieann Schneider decided to go a different route. They wanted a way to remember the folks who chipped in when they needed the help. So they partnered with Fundraising Bricks, a laser brick engraver, to finish their new brewery one stone at a time.
Brick by Brick Fundraiser
The seed for the brick campaign was planted many years ago when the Schneiders received an engraved brick as a wedding gift.
"Over the years, we've taken pictures of our feet, and later of our children's feet, surrounding that brick. It gave us a connection to that community, to that place, to the wedding," Carrieann says. "We want our community, family, and friends to have that same connection to Sideways Farm and Brewery."
Etowah, North Carolina's history as a brickyard hub also factored in to the Schneider's brick by brick fundraiser. They saw it as a way to honor the brewery's past while laying the groundwork for its future.
Supporters can choose from five brick options depending on the size and amount of text. All the bricks will be shipped directly to the brewery where they will become part of its large front patio. The Schneiders hope customers will kick back with brews, fireflies and friends there, embracing a mantra of the South: "Life is better on the porch."
(READ: Brewery Offers Free Weddings on Valentine's Day)
"Product of the Land and Place"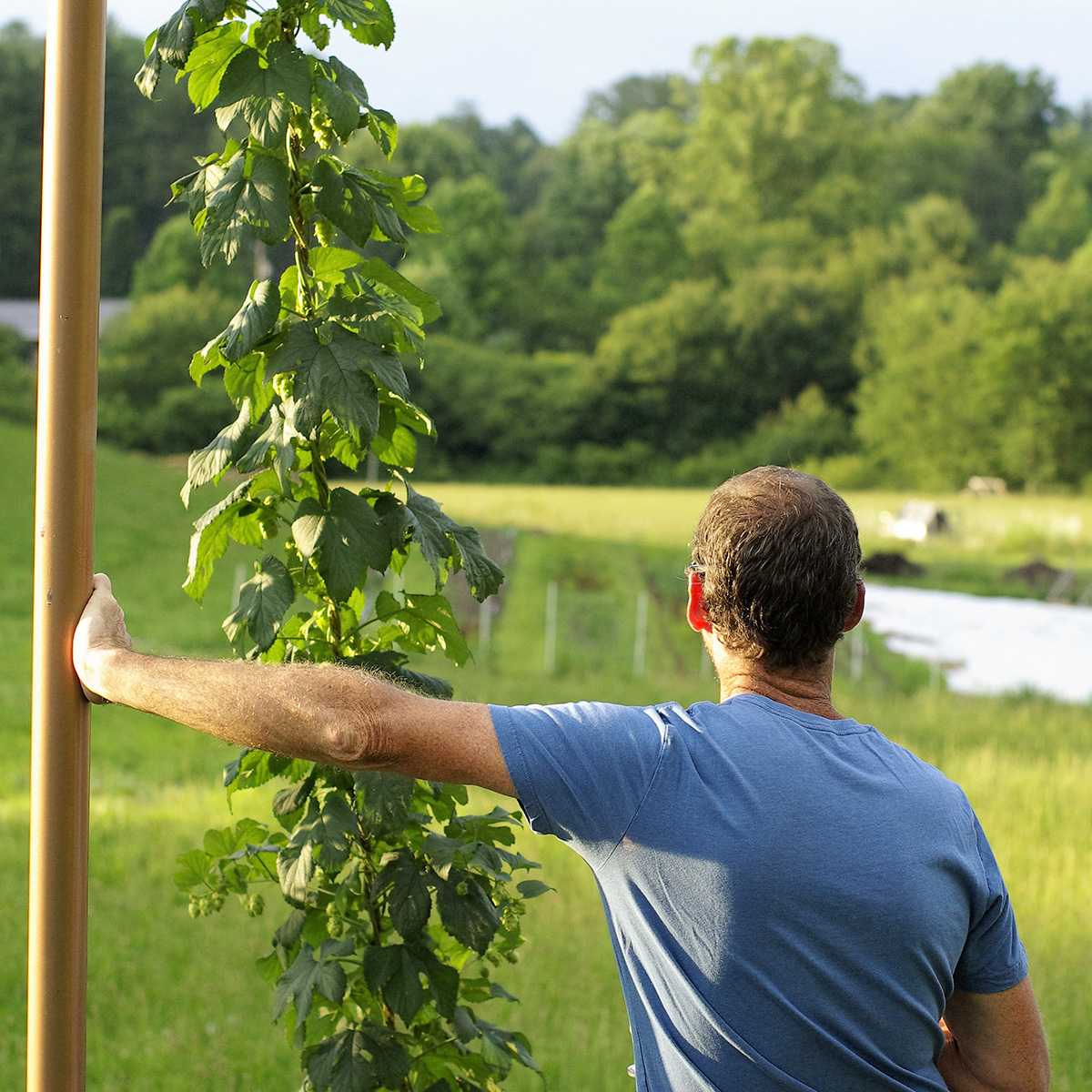 "It is easy for consumers to forget, when they are walking between breweries in an industrial area or downtown shopping district, that beer, much like wine, is truly a product of the land and the place. Beer can have a sense of terroir. Having consumers come out to the farm and see crops growing that will be in their beer is a completely different experience," Carrieann says.
The brick by brick fundraiser ends Jan. 31.
So far, the Schneiders have been overwhelmed by the support of family and friends, who've been pushing Jon to open a commercial brewery since he started brewing seven years ago. But many local residents and local companies have also chipped in, as well as craft-beer lovers all over the world.
"That being said, it is a huge front porch and there is always room for more!" Carrieann says.
(READ: California Brewery Couple Faces the Fires Together)
Staying Small
While many people suggested using one of the many crowdfunding websites or trying to woo investors, Carrieann says those just weren't the right routes for them.
"Since we want to stay a small family-run brewery, we didn't think we had a model that would attract investors. Who wants to invest in a company that doesn't want to grow substantially?" she says. "We did look at crowdfunding, but the brick campaign had more meaning to us personally. And we set the prices of the bricks low so that almost everyone could be a part of our community."
The Schneiders' mission is that Sideways Farm & Brewery will be a truly local brewery, serving local residents and using local ingredients whenever possible.
(VISIT: Find a U.S. Brewery)
Setting a Foundation 
A major financial setback that pushed their grand opening date back almost a year also prompted the brick by brick fundraiser.
"We put our 50 percent down payment on an American-made, 3.5-barrel brewing system in April only to find out shortly before its expected delivery in October that the company was going out of business and not refunding our deposit," Carrieann says.
After scrambling to find another brewing equipment manufacturer that builds its products in the U.S., the Schneiders discovered Psycho Brew based in Greenville, Michigan. Once they receive their new equipment, they'll have another six to eight weeks before opening because all their beers will be bottled conditioned.
"When you come to Sideways Farm & Brewery for a tasting, we will be pouring out of our bottles, much like a winery," Carrieann says.
And customers can sip those beers on a literal foundation of support, laid brick by brick.
CraftBeer.com is fully dedicated to small and independent U.S. breweries. We are published by the Brewers Association, the not-for-profit trade group dedicated to promoting and protecting America's small and independent craft brewers. Stories and opinions shared on CraftBeer.com do not imply endorsement by or positions taken by the Brewers Association or its members.