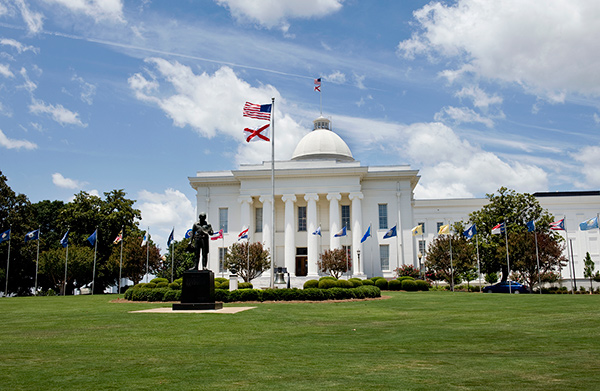 Stone Brewing Looking to Brew Up Business in Alabama
Stone Brewing Co. is looking to build a new brewery and restaurant in Alabama. Unfortunately, current laws prohibit breweries from selling beer directly to the public. According to the Alabama Brewers Guild, lawmakers are trying to amend these laws in order to allow breweries producing over 25,000 barrels certain privileges:
"Lawmakers and economic policy officials in Alabama have drafted and introduced House Bill 581 and Senate Bill 439 to allow a brewery located in Alabama (producing over 25,000 barrels) to open a restaurant and sell beer directly to the public."
Fortunately, Stone fits into that category. Unfortunately, small and independent craft breweries in Alabama do not. In fact, Alabama doesn't have one existing brewery currently producing over 25,000 barrels.
The Alabama Brewers Guild says, "While Alabama's small brewers understand and support efforts to make our state a friendly location for the craft brewing industry and to leverage craft beer's huge tourism and economic development potential, this should not come at the expense of the states' own brewing community."
Stone agrees. According to Al.com, "The chief operating officer of Stone Brewing Co. has issued a statement in support of Alabama's local craft brewers, saying that any change to the state's alcohol laws should benefit smaller operations as well as large ones."
Stone Brewing is all for changing laws in order to support craft brewing, but takes a stand if those laws exclude local breweries. Stone Brewing may seem like the big guys compared to Alabama breweries, but in the grand scheme of things, they are still a small and independent craft brewery.
While the current laws are being reviewed, the Alabama Brewers Guild and Alabama craft breweries urge craft enthusiasts to write to legislative sponsors and members of the House Economic Development and Tourism Committee.
Time is running out to amend the decision, as the legislative session is ending soon. It's looking as if Stone may have to pack up its pint glasses and seek another place to call home. If that's the case, the lawmakers of Alabama could expect to have some not-so-happy homegrown craft brewers on their hands. We shall see.
---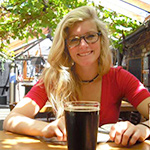 Tiffany Lutke (@TiffanyLutke) is the current Craft Beer Program intern at the Brewers Association. She spent her days as a kid in the small craft brewery her father owned on the east coast, which led to her love for small and independent breweries. When she's not pouring beer at Upslope Brewing Company taproom in Boulder, she's sharing pints with old friends at her favorite beer bars like The Mayor of Old Town in Fort Collins, Colo.
CraftBeer.com is fully dedicated to small and independent U.S. breweries. We are published by the Brewers Association, the not-for-profit trade group dedicated to promoting and protecting America's small and independent craft brewers. Stories and opinions shared on CraftBeer.com do not imply endorsement by or positions taken by the Brewers Association or its members.