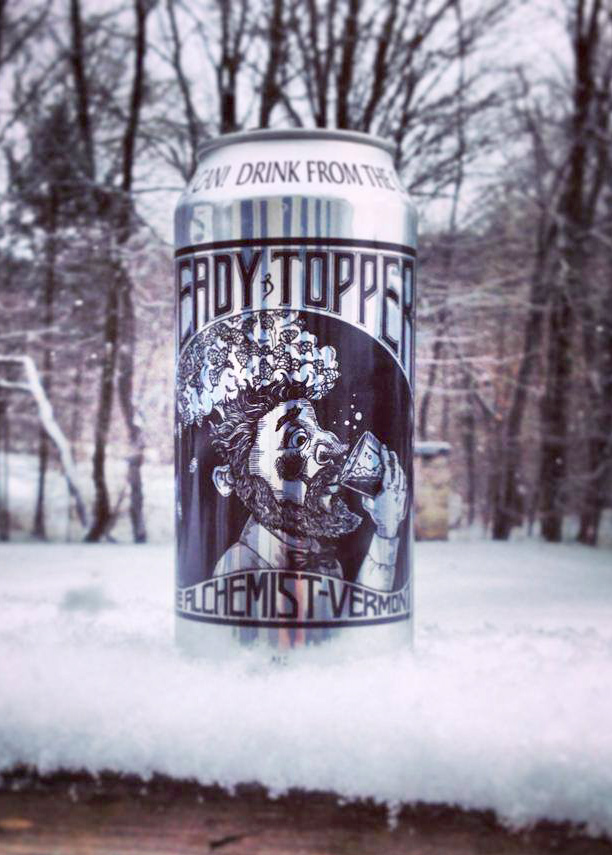 The Alchemist Strikes Back
It was a sad day for hop heads when The Alchemist, best known for its world-renowned Heady Topper Double IPA, had to close its retail shop doors to the public in November 2013. Teary-eyed craft beer drinkers around the world recollected memories of making the trek up to the brewery in Waterbury, Vt.
I remember making the journey myself to purchase some of their liquid gold and a souvenir hoodie, and maybe catch a glimpse of the tireless brewer in his natural habitat. But due to mounting pressure associated with poor traffic flow, they made the difficult decision of closing their doors.
According to The Alchemist Brewery blog, Although they loved having the public visit the existing brewery (which produced 9,000 barrels of Heady Topper a year), it simply wasn't big enough and did not produce enough beer to be open to the public. Having no beer to sell four days out of the week is not an ideal situation for anyone.
But as it usually goes, closing the doors to the retail shop opened up many more, this time in the form of cans. Retailers were provided with extra cases of Heady Topper to sell during the transition of finding a new location. Now Heady Topper may be available for four days before selling out instead of one. Of course, the beer still sells out within a week, but that only guarantees freshness for the lucky ones who drink it.
But as The Alchemist learned after overcoming the loss of their pub during Hurricane Irene in 2011, the beer gods work in mysterious ways. New legislation was passed in 2013, allowing Vermont wineries and breweries to distribute their own product off premise.
So what does this mean for The Alchemist? Well, at first they wanted to open another retail shop. But after shopping for a location, they decided this might not be the best route for them. Those historical East Coast roads aren't always prepared for the kind of traffic craft beer invites. To put the energy into road construction for a retail shop didn't seem practical. What would be better than The Alchemist opening another retail shop? Opening another brewery, with taproom and retail shop included. Now that's practical, and just pretty much awesome!
The Alchemist has endured, as many other American craft breweries, trials and tribulations beyond the predictable issues associated with running a business. During the transitional period between the retail shop closing and the new brewery opening, Alchemist staff have been found doing everything from driving the delivery van to shoveling out the mash tun. And that's what the craft beer industry is all about—taking risks, working around the clock and adapting to whatever it takes to make sure thirsty people can drink excellent craft beer. When life hands The Alchemist lemons, they trade them in for hops and make Heady Topper.
To find out more about The Alchemist's new brewery plans and retail shop, check out The Alchemist Brewery blog.
---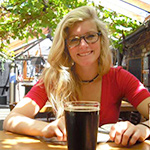 Tiffany Lutke is the current Craft Beer Program intern at the Brewers Association. She spent her days as a kid in the small craft brewery her father owned on the east coast, which led to her love for small and independent breweries. When she's not pouring beer at Upslope Brewing Company taproom in Boulder, she's sharing pints with old friends at her favorite beer bars like The Mayor of Old Town in Fort Collins, Colo.
CraftBeer.com is fully dedicated to small and independent U.S. breweries. We are published by the Brewers Association, the not-for-profit trade group dedicated to promoting and protecting America's small and independent craft brewers. Stories and opinions shared on CraftBeer.com do not imply endorsement by or positions taken by the Brewers Association or its members.