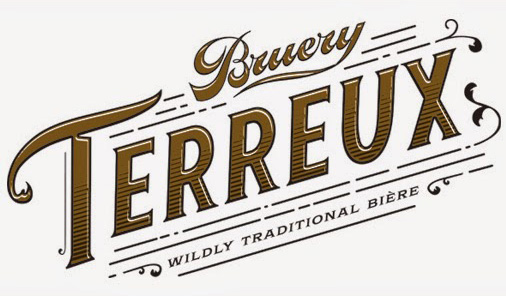 The Bruery: Commitment to Quality & Funky Beer
In 2013, The Bruery bottled 45 different bottled beers. The innovative Anaheim, Calif., brewery expanded their barrel aging program rapidly and continued to introduce new styles while still pumping out their year-round offerings like Mischief, a hoppy, Belgian-style golden strong ale.
Out of all of those releases, The Bruery acknowledged that five of them were not up their standards. While five out of 45 doesn't seem like a lot, The Bruery saw room for improvement, which they addressed on their blog in "Cleaning the Slate—Beer Issues from 2013." The most common problems with the beers in question were due to the introduction of unwanted yeast strains and bacteria.
When a brewery uses wild yeast strains and bacteria, while also brewing beers with more traditional brewer's yeast, cross contamination can be hard to avoid, but The Bruery has found a solution.
Bruery Terreux
In 2015, The Bruery will launch Bruery Terreux, a new brand and tasting room that will focus entirely on farmhouse-style ales fermented with wild yeast strains, as well as oak-aged sour beers. The second facility in Anaheim, Calif., was purchased specifically to avoid any cross contamination issues that could possibly occur.
All wort will still be produced at the original location, and then relocated for fermentation, barrel aging and packaging in their specialized barrel house. The $4 million dollar investment is a true nod to The Bruery's commitment to quality.
In the meantime, they are taking many other steps towards making sure there are no issues with 2014's releases. A new barrel steamer was purchased to ensure the cleanliness of all barrels in their barrel-aging program. They upped their quality assurance department, and began thoroughly inspecting all 3,000+ barrels used to age beers. The Bruery has also begun to research options for avoiding issues that occur with the addition of ingredients to their beers after fermentation takes place.
The craft beer industry continues to be so successful because of small and independent brewers like The Bruery and their dedication to high standards. The transparency that The Bruery provides should be commended, and their commitment to improvement should be followed by other breweries.
---

Grant Puza is the current Craft Beer Program Intern at the Brewers Association. A Certified Beer Server and homebrewer, Grant spends most of his time educating himself further in the world of craft beer while working at The Post Brewing Company. If not visiting a local brewery, you might also catch him somewhere in the woods backpacking, rock climbing or snowboarding.
CraftBeer.com is fully dedicated to small and independent U.S. breweries. We are published by the Brewers Association, the not-for-profit trade group dedicated to promoting and protecting America's small and independent craft brewers. Stories and opinions shared on CraftBeer.com do not imply endorsement by or positions taken by the Brewers Association or its members.