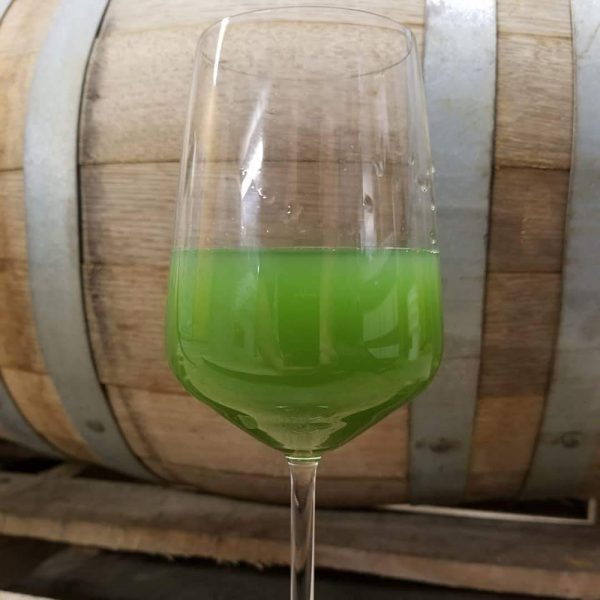 Lake Erie Algae Crisis Inspires Ohio Brewery's Green Beer
This green beer isn't to celebrate St. Patrick's Day. One Ohio brewery made this kiwi-colored double IPA for a much more noble cause.
Saturday, August 2, 2014, 500,000 people who get their water from the Toledo, Ohio, city water system woke up to find their water was undrinkable. The culprit: a dangerous toxin from an algae bloom growing right over the city's water intake in neighboring Lake Erie.
(SEASONALS: Winter Beers are Here)
The satellite photos from NASA's Earth Observatory show the problem. It took days for the toxin to drop to a safe enough level for people to use tap water again.
As a beer lover, you know that water is a vital beer ingredient — and that's what inspired a Toledo brewery to make this "algae beer."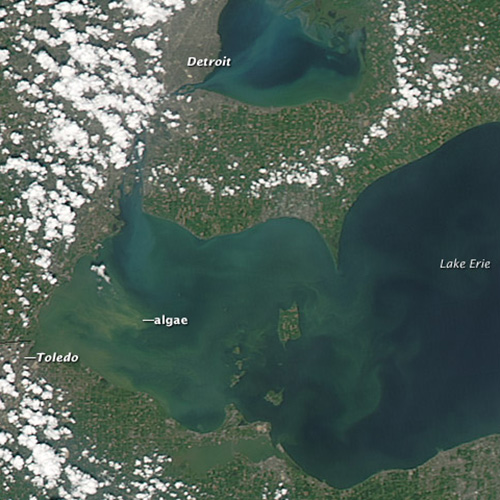 Maumee Bay Brewing Company is releasing "AleGae" (pronounced ale-gee). AleGae is a 7.5% ABV sour double IPA that has the green tint of Ecto Cooler.
It might be green, but unlike the 2014 Toledo water, it's 100 percent drinkable.
The idea was born out of a partnership between the brewery and the Ohio Environmental Council.
"One of our local beer friends and aficionados, Nicholas Mandros, works for the Ohio Environmental Council and we've wanted to do a project together to raise awareness of the importance of water in brewing," explains Shannon Mohr, Maumee Bay Brewing's sales and marketing manager.
(READ: 12 Beers of Christmas)
Toledo's homebrew club, the Glass City Mashers, was also part of the effort.
So what makes AleGae beer green?
"We used matcha powder for the coloring and kiwi for the taste," Shannon says.
Brewers made the first batch of the algae beer on a small 12-gallon system. They plan to brew the next batch on a larger scale to have a larger event that focuses on the importance of water quality.
(READ: Ohio Brewer Builds a Legit Garage Brewery)
Algae blooms are nothing new to the Toledo area, particularly in the summer months. But the 2014 water crisis continues to motivate Ohio activists and legislators to work toward better protection for Lake Erie. And, as Maumee Bay Brewing wants everyone to know, making quality beer starts with quality water.
CraftBeer.com is fully dedicated to small and independent U.S. breweries. We are published by the Brewers Association, the not-for-profit trade group dedicated to promoting and protecting America's small and independent craft brewers. Stories and opinions shared on CraftBeer.com do not imply endorsement by or positions taken by the Brewers Association or its members.